Hey now ~ Here's want you gotta know about me: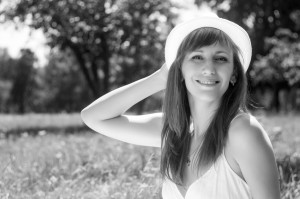 I'm Ty. My best friend CC and I love to discover new music and have fun. We grew up together in a rather confining small town on the East Coast. When we were brave enough to jump ship we packed the car and headed West. Ever since we have been riding a high adventure to see great music and experience new cultures.
On any given night or weekend we spend our time and money watching music. Between sets we scope for fashion, draw in our art journals and crack ourselves up. It's a great life. Sometimes we get in a bit of a jam, which of course I share on this blog too. But mostly you'll find the music and style of the world filtered through my rosy-rimmed glasses.
We've seen the Black Keys and The White Stripes in venues the size of a house, and we have broken into VIP tents at Coachella and hung out with Jared Leto. (He's my personal Jesus.) We travel a lot and we bring you along. Stay tuned. You'll get turned on to one thing or another that you won't ever forget!
My Favorite People:
Jared Leto
Jesus
Michael Franti
Stephen Colbert
Angelina Jolie (don't judge me)
Bono
Brene Brown
Me and CC together
Places:
Telluride
The Sonoran Desert
the parking lot better known as the 405 (just kidding)
Anywhere with waffles on the menu
LACMA (it's a museum in LA. Go there)
Pearl Street in Boulder, CO
Seal Beach
Chicago on St. Partick's Day
Any ski mountain in the West
Things:
Earplugs
Captain Spongefoot chipotle wing sauce (on eggs)
Kate Spade bracelet
Kate Spade anything
M&Ms with a bag of apples (best road trip food)
Coke, not Pepsi
Smartwool socks
a journal with colored pens