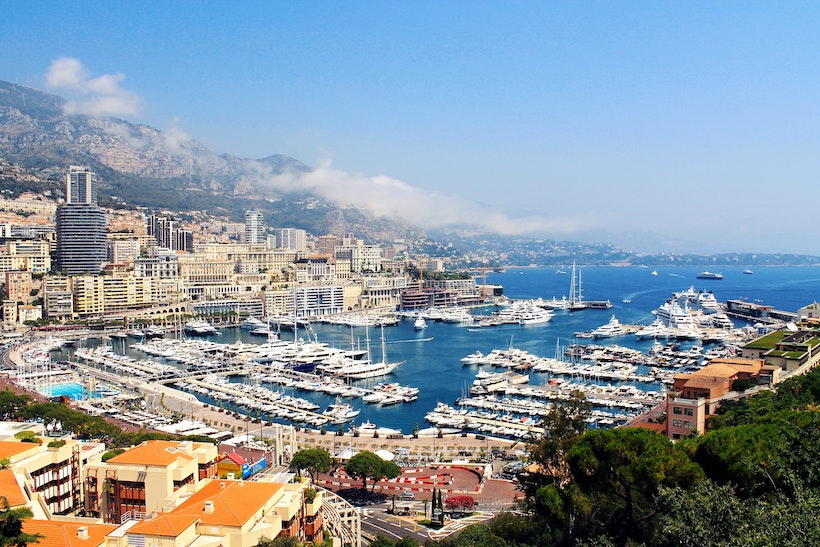 Monaco, a tiny principality on the French Riviera, is famous for its luxury, beauty, and culture. This playground for the rich and famous guarantees a once-in-a-lifetime experience. Monaco's richness, history, and scenery appeal to everyone. This comprehensive guide to Monaco's top attractions and what to do in Monaco opens up a world of fantastic possibilities.
The Extraordinary Monte Carlo Casino:
The Monte Carlo Casino, a symbol of Monaco's opulence, is a must-see for visitors. Like James Bond, play the tables or admire the magnificent decor. The casino's manicured grounds offer a tranquil escape from the city.
The Prince's Palace on Monaco's Rock has a Rich History. Visit the state apartments, observe the guard change, and admire the Mediterranean views. Small alleyways, antique buildings, picturesque squares, and unique stores make the old town a must-see.
Chartering a yacht in Monaco is the height of luxury. Cruise the Mediterranean to see superyachts and seaside villas. Larvotto Beach offers smooth sands and a swim.
The Oceanographic Museum showcases marine life. Monaco's Oceanographic Museum offers a fascinating peek into the ocean's depths. Explore beautiful coral reefs and captivating shark tanks. Visit Marine World Observatory for intriguing exhibits, conservation education, and fascinating shows.
The Monaco Cathedral is a Romanesque and Byzantine marvel. Princess Grace and Prince Rainier III are interred in the 1875 cathedral. Admire the interior frescoes and mosaics and reflect in this sacred sanctuary.
Relax in the Princess Grace Rose Garden. Monaco's Princess Grace Garden honours its most beloved citizen. Walk through beautifully planted rose beds and smell the delicious scent while admiring the well-kept grounds. The garden offers stunning coastal views and a peaceful afternoon.
In Monaco on the last weekend of May, don't miss the Monaco Grand Prix. Enjoy Formula 1 racing through Monte Carlo's narrow streets. The world's greatest drivers compete in one of motorsport's most iconic races.
Monaco has many Michelin-starred restaurants. Five-star restaurants and street food booths may satisfy any foodie. Mediterranean, seafood, and sumptuous desserts while overlooking the ocean or city lights.
Monaco's luxury and beauty draw visitors. Monaco has casinos, historical buildings, gardens, and races for everyone. Monaco offers wonderful vacations, whether you want luxury or peace.