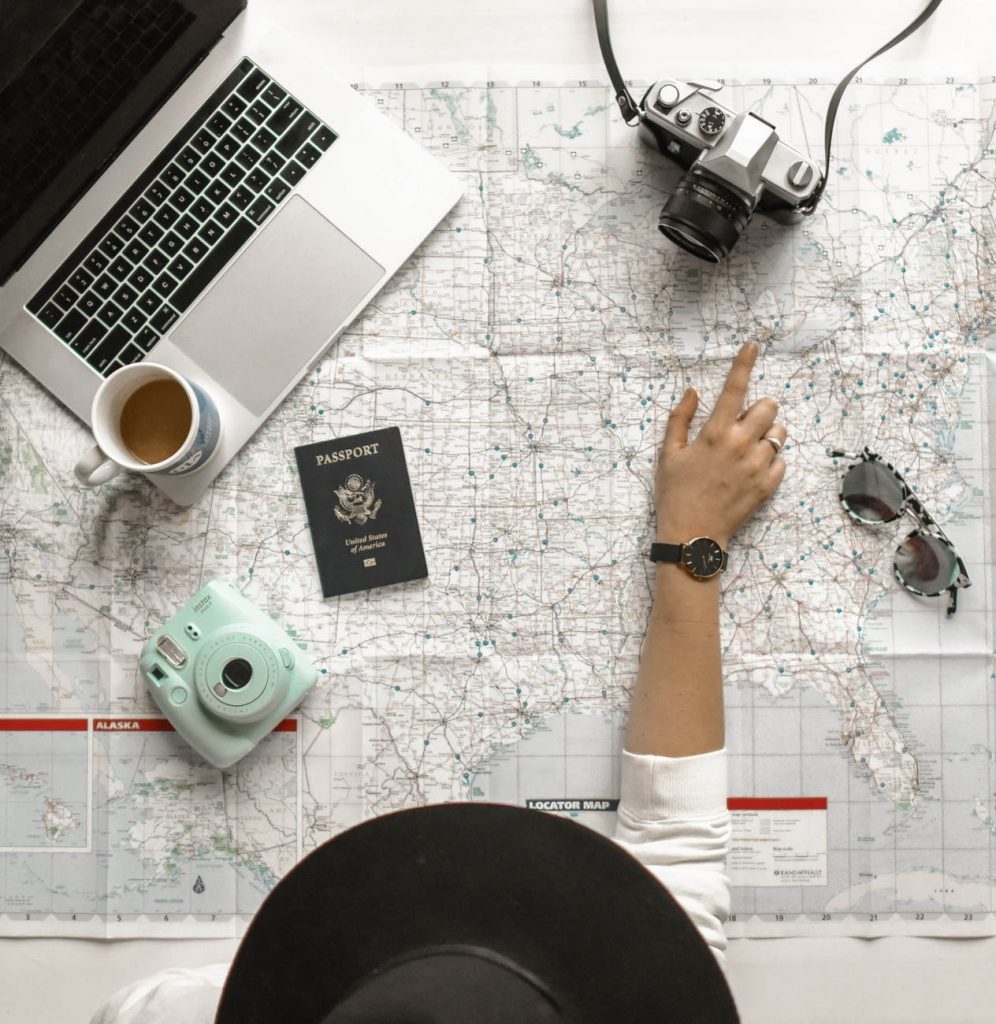 Travel is one of the best things you can ever do and it is a well-known quote that travel is the only thing you buy that makes you richer. Unfortunately over the last twelve months, we haven't been able to travel anywhere near as much as we would have liked. We haven't got to experience the excitement of looking for somewhere to go away, booking somewhere amazing, and then the build-up of waiting for the day to roll around. Instead, we have had to sit there with our suitcases under our bed gathering dust and our passports forgotten. Once we are allowed to again, most of us are wanting to book a trip of a lifetime, or just make up for all of the travelling that we have missed out on over the past year. It is a good idea to get building your Pinterest board now and getting a good idea of where you want to go. Just incase you are stuck for ideas, we have put together some top ideas so no matter if you are looking to get somewhere hot and sunny for a tan, somewhere historical to see all the amazing sights, or somewhere cold to go skiing, you are sure to find just what you are looking for. Here are the top destinations to travel to as soon as we can again…

St Moritz, Switzerland
St Moritz in Switzerland is one of the wealthiest places in Europe and is a destination that has it all. If you head there in the spring or and summer it is the most stunning place just ideal for exploring and taking photos. You can take a trip up the mountains in a cable car to take in the views from the top, or go on many hikes through the luscious greenery. They have a great shopping district if you are into your designer wares, as well as many smaller boutique stores that are ideal for browsing.

Orlando, Florida
If you haven't been to Orlando in Florida then this needs to be on your bucket list. There are so many reasons to visit this US city- why not go for a full two weeks? While you are there you need to go to Universal studios in Orlando, or Disney if you have kids with you! You can take a hot air balloon ride to watch the sunrise, or head to the outlet shops for some amazing bargains. The weather here is beautiful in the summer but can get too hot so be sure to check out the forecast for the time you are looking at before you book!

Andorra
If you have never been to Andorra before, then now is the time to fix that. Andorra is a very small, independent principality situated between Spain and France in the Pyrenees mountains. It is a beautiful destination that is mostly known for its unbeatable ski resorts. You can also do duty-free shopping here as it has a tax haven status. Visit their many historic sites, or book Andorra ski holidays with Esquiades.com. You are sure to have a holiday here that you will never forget. Why not head to Spain or France in the same trip?

Bordeaux, France
If you are a wine or food lover then Bordeaux is the place for you. A beautiful destination in France that is steeped in history, it has everything you could want from an idyllic break away Make sure you head to the vineyards to experience the different wines they are famous for and book in for some tastings. You can explore the old town, dine in a whole myriad of different restaurants and visit the farmers markets on the weekend. There are a whole host of cafes and restaurants for you to dine at and you are sure to have some of the best meals you have ever eaten. Why not be adventurous and try some of the local cuisines such as snails? There are plenty of beautiful hotels in Bordeaux too, including some stunning historical locations.

The above destinations are just a few of the places that you need to add to your bucket list for travel once we are allowed. There is so much of the world out there to see and it won't be long before we can be out exploring it again. Ensure that you have enough time left on your passport to travel and that you have the relevant travel insurance to cover you while you are there. Make an itinerary before you go so you can do and see everything that you want to. List where you want to eat, what excursions you want to do and anywhere particular that you want to visit. Where is the first place you want to go when you can again? Let me know!