Coachella 2014 Day 3 Guide Continued
James Vincent McMorrow
Folk, Indie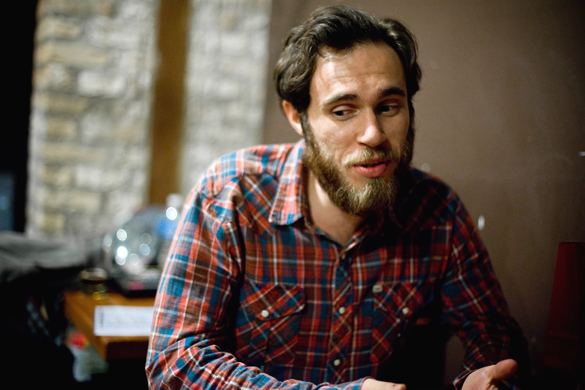 Authentically Irish, James Vincent McMorrow knows much on the subject of heartache as a singer-songwriter. He's made great strides as a solo performer since his debut Early in the Morning enjoyed critical success in 2010.

Jhené Aiko
R&B, Soul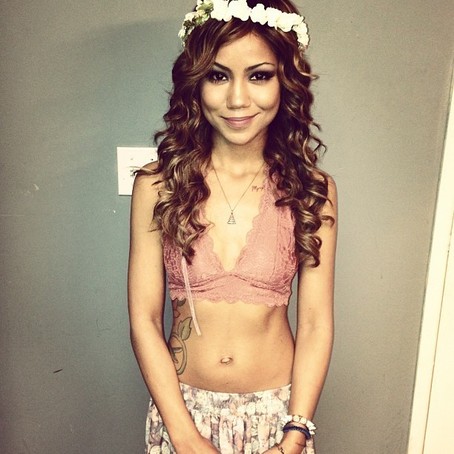 A sensual R&B artist, LA's Jhené Aiko Efuru Chilombo first found success as a collaborator to B2k, often referred to as Lil' Fizz's cousin despite no blood relation. Since then she's continued to blossom and has worked with other festival favorites like Childish Gambino.

John Beaver
House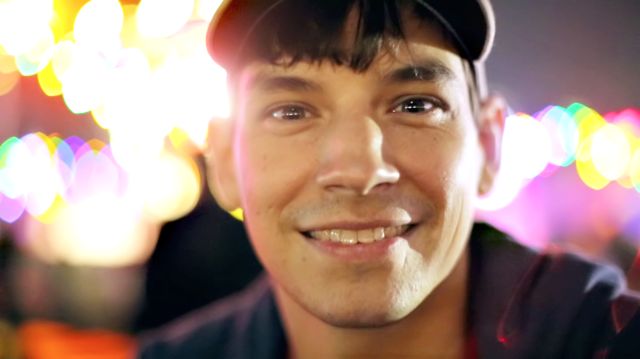 A bfresh face to the Coachella world, this is a big opportunity for San Francisco's John Beaver. Having worked as a resident DJ for several national companies, Beaver knows how to control a dance floor. The only real knock against Beaver is lack of original available material, but we're always pulling for the undercard.

John Newman
Soul, Pop, Breakbeat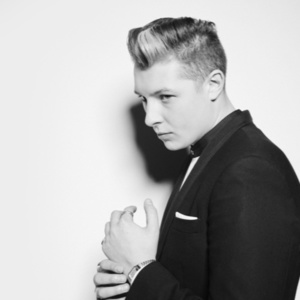 An English singer and musician, John Newman entered the public domain with his single Love Me Again, peaking at the top of the UK Singles Chart last summer. Having worked alongside festival mates Rudimental, Coachella will be a new opportunity for Newman to discover American audiences.

Krewella
Electro House, Dubstep, Progressive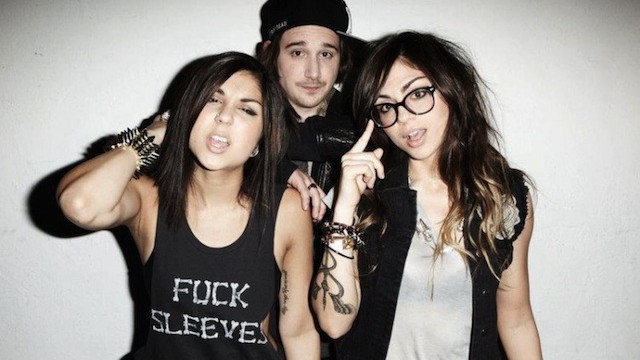 Based out of Glenview, Illinois, Krewella is a three-piece EDM operation with lots of glam. Touching on hardstyle now and then, the group has toted major headline billings from Ultra Music Festival and more.

Lana Del Rey
Pop, Trip Hop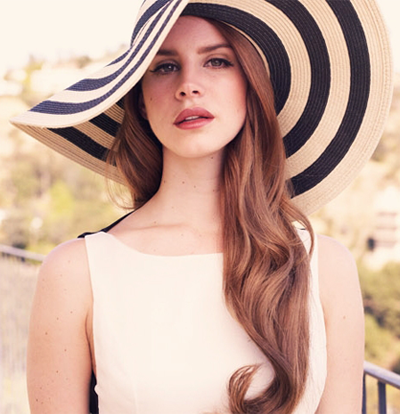 Lana Del Rey's single Video Games was so buzzworthy among independent music blogs that her arrival was met with plenty of scorn despite her obvious talent. Most criticism centered around her the stark contrast of her recording prior to Born To Die, critics detesting her rebranding into the hipster-chic artist she's become today.
It's worth pointing out many popular artists that latch onto a certain imagery don't face the same criticism Del Rey experienced, but obviously the backlash wasn't enough to prevent her from receiving major festival billing. Her music certainly won't appeal to all crowds but those that appreciate it are passionate.

Laurent Garnier
Techno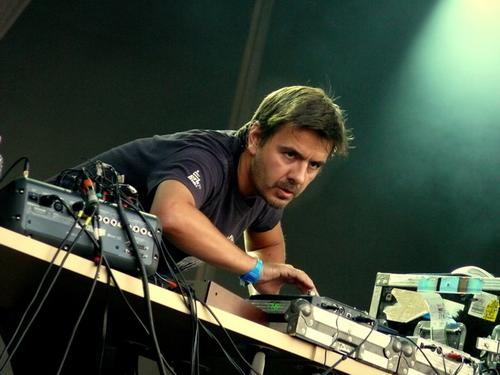 Also referred to as Choice, Laurent Garnier is an accomplished French DJ who first dipped his toes into the production pool in 1987. He's worked on mastering genres including house, trance and jazz.

Lee Burridge
EDM, Acid House, Minimal Techno, Breakbeat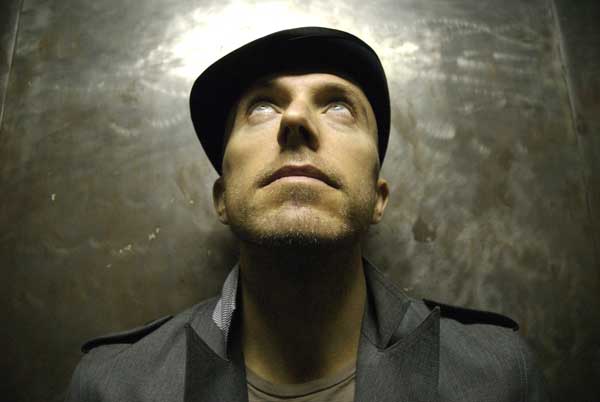 A staple of the renowned nightclubs everywhere, Lee Burridge originally helped launch the underground club scene in Hong Kong during the early 90s. His sets have received national recognition for fusing together all EDM subgroups, placing him on the DJ Magazine Top 100 Poll Rankings every year through 1999 – 2007, having peaked at 9th overall in 2002. This dude is a busy man.

Little Dragon
Trip Hop, Downtempo, Synthpop, Indietronica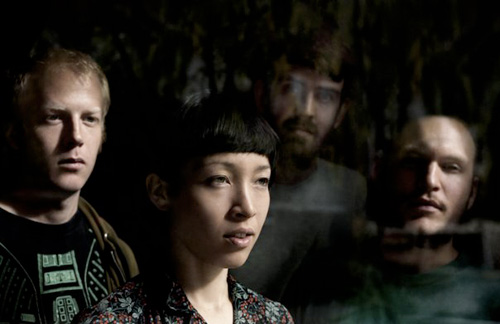 Sweden's hugely successful trip hop collective, Little Dragon has been making distinctly music since 2006. Contrary to their vibe, the band is actually named for lead singer Yukimi Nagano's "fuming tantrums" throughout the process of recording. Their simple yet eclectic allows them an easy insert among virtually any festival. This is definitely a favorite of ours in 2014.

Maceo Plex
House, Deep House, Techno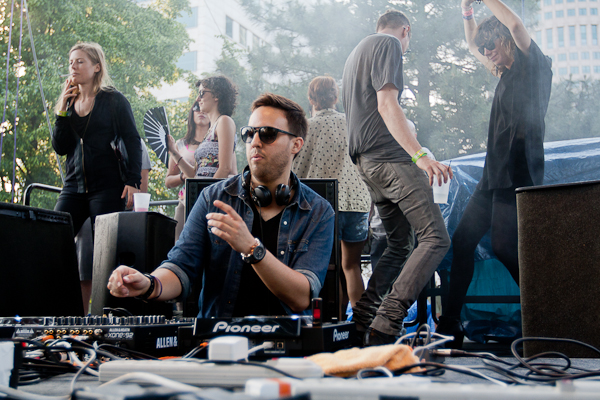 Maceo Plex, also known to many EDM fans as Maetrik, his style is occasionally dark and dirty. We like to think of it as the result of future noise Gesaffelstein clashing with disco. Whatever it is, we love it.

Motörhead
Heavy Metal, Speed Metal, Rock and Roll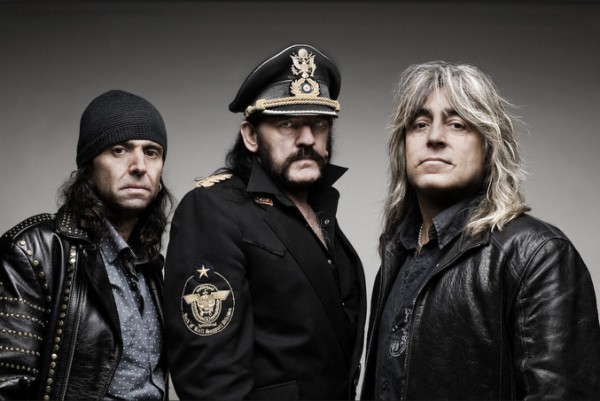 Counted among Coachella's biggest surprises in 2014, England's Motörhead don't seemingly fit into the Coachella picture quite the way the other acts do — something that makes their set almost endearing. Legitimate rock and metal fans have already voiced their approval, but we think their set will be fun enough to appeal to the masses.
Just don't ask them to play Ace of Spades, apparently they hate it.

Neutral Milk Hotel
Indie Pop, Psychedelic Folk, Lo-Fi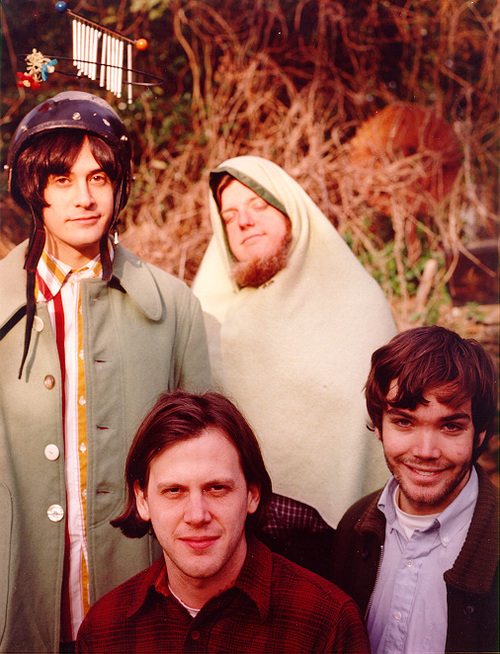 True indie royalty, Neutral Milk Hotel are reuniting for a throng of shows in 2014, Coachella among them. Fans hypothesized such a reunion could happen following Jeff Mangum's solo appearance in 2012, which potentially goes down as one of the only Coachella rumors to ever ring true.
Like so many others, we could not be more excited for the full band experience — despite the little fanfare or visual effects, we count Neutral Milk Hotel as our most anticipated performance in 2014.

Poolside
Dance, Daytime Disco, Chill Wave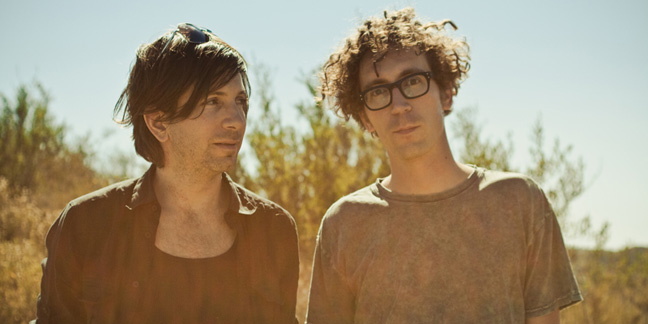 You would probably assume a band with a name like Poolside is all about instilling a mellow vibe. LA's own Filip Nikolic and Jeff Paradise create a sound that many feel can only be described as "daytime disco".

Preservation Hall Jazz Band
Sorry guys, you have to guess this one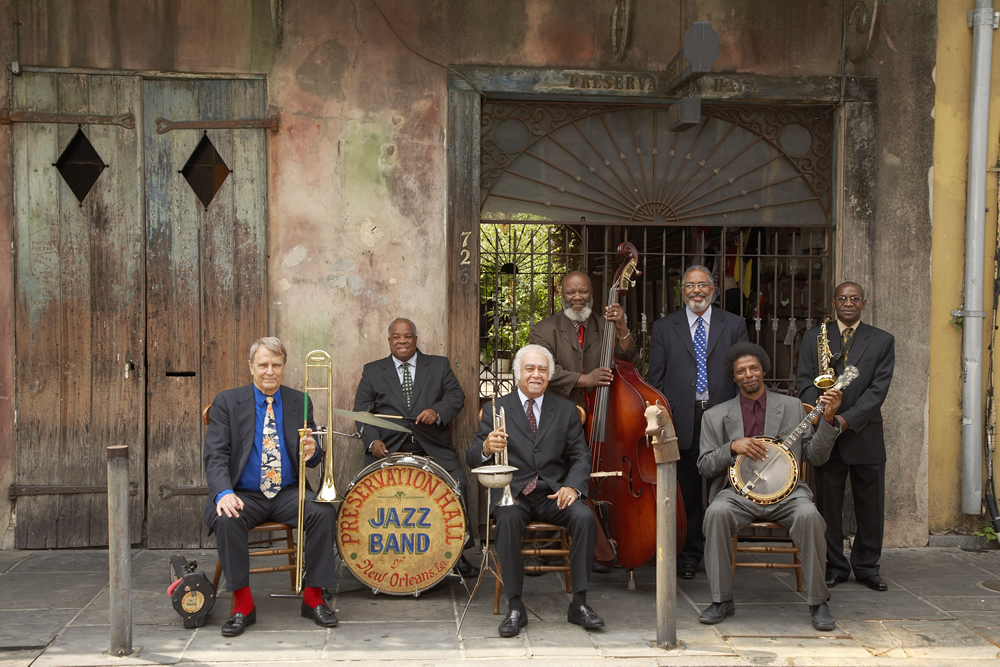 Taking its name from the Preservation Hall venue located among New Orleans' beautiful and historic French quarter, this Louisiana outfit of veterans have given the world tremendous jazz music since 1963. They might not pack enough thrill for the average Coachella attendee, but real music lovers will have instant appreciation.

RATKING
Hip Hop

A gritty hip hop collective only New York could produce, the viciously young and talented MCs of RATKING will hit hard for anyone who rabidly consumes the more raw varieties. Hip hop notoriously doesn't translate well in some live settings but as huge hip hop heads ourselves we're hoping for big things here.

Rudimental
Drum and Bass, Liquid Funk, Jungle, Soul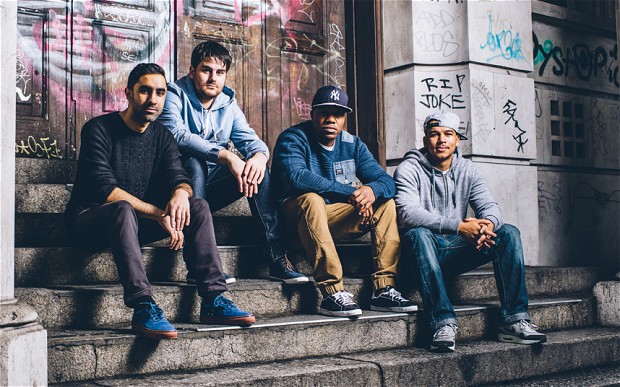 An English EDM quartet, this group relies heavily upon heavy drum and bass. COmposed of talented producers and songwriters, their single Feel the Love featuring festival mate John Newman topped the UK Singles Chart — we suspect a cameo appearance is in order given the same day scheduling.

Scuba
Dubstep, House, Techno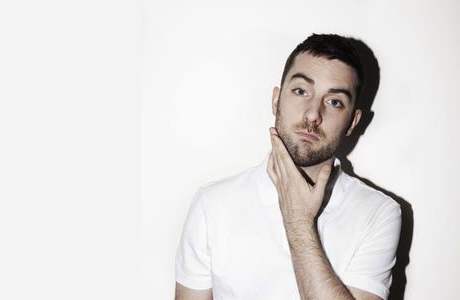 Scuba, or Paul Rose, is a British EDM artist now presently based out of Berlin. Following his move to Berlin, Scuba established close ties to the Berghain nightclub. His international success is self-made.

Showtek
EDM, Techno, Hardstyle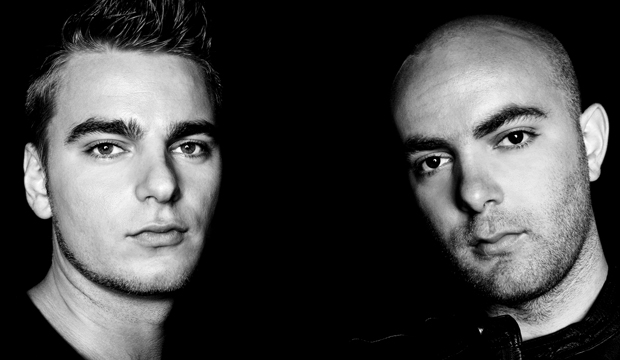 Dutch brothers Sjoerd and Wouter Janssen began producing music together in 2001. Their affinity for different styles is really sshowcased throughout their 2012 collaboration series Crazy Collabs, featuring producers from virtually any dance genre.

STRFKR
Indie, Electronica, Pop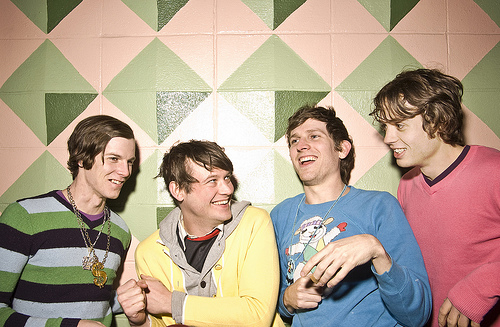 Better known as Starfucker but stylized as STRFKR for obvious reasons, this Portland based collective has produced some of indie pop's more recognizable tunes throughout the past decade. Joshua Hodges originally started the group as a solo project that set a noble sight upon creating good pop music you can still dance to.

Superchunk
Indie Rock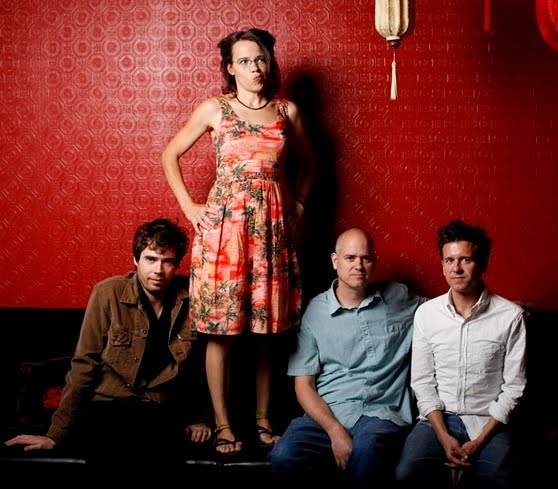 Attracting indie audiences since 1989, Chapel Hill's Superchunk is among the veterans we can't wait to see at Coachella in 2014. Responsible for shaping the current landscape of indie rock, we're a little surprised to see Superchunk presented among this year's undercard. Never to fear, we anticipate the band will still receive their dues in terms of favorable scheduling.

Surfer Blood
Indie Rock, Surf Rock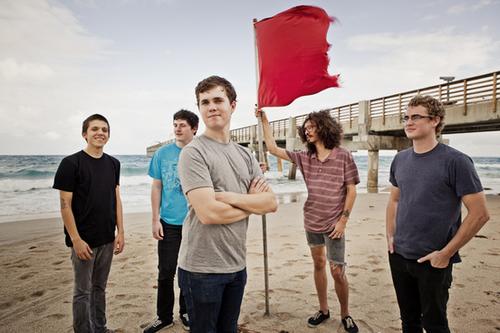 Coachella needs its surf rock, a genre almost gone by the wayside had it not been for Florida's Surfer Blood. The band has enjoyed major success to the point of a deal with Warner Bros Records, clout that allowed them to record their sophmore album with legendary producer Gil Norton.

The 1975
Alternative Rock, Indie Pop, Nu Gaze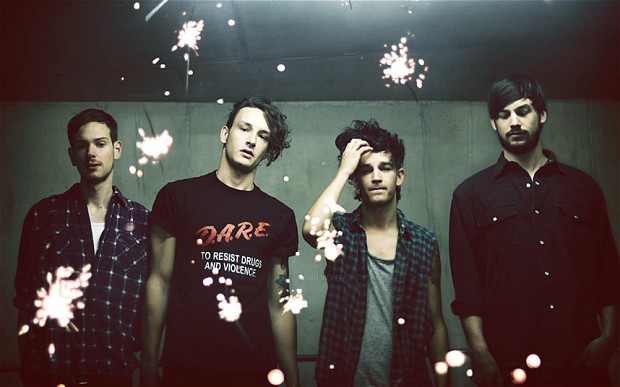 Almost falling into the emo camp is Manchester outfit the 1975, headed by emotional Matthew Healy. While the emo conotation almost reads like like a negative association, the group is actually surging as the genre has enjoyed an upswing. Favorably compared to The Big Pink, their sound has been praised as stripped down over theatrical production.

The Martinez Brothers
Electronic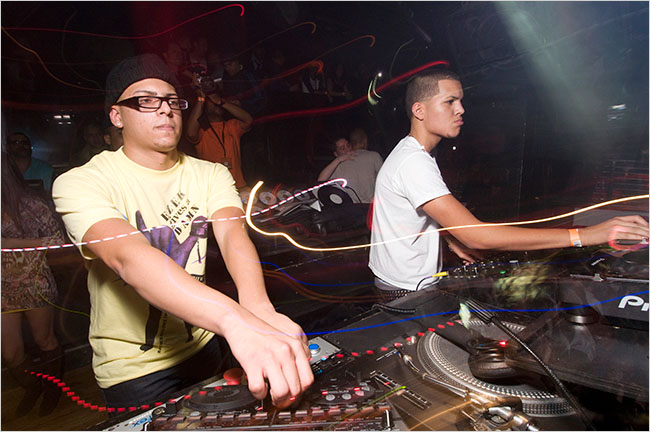 Brothers Chris and Steve Jr. were raised in the Bronx, their standing among underground house and techno constantly on the rise. Having recently started their own label, Cuttin' Headz, the duo is allowed to experiment with even more EDM styles.

The Toy Dolls
Punk Rock, New Wave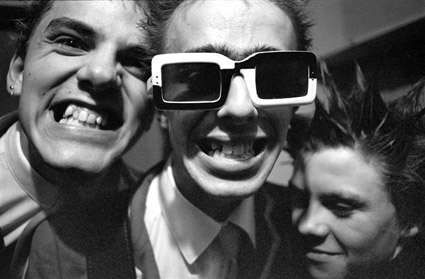 An English punk outfit originally created in 1979, the Toy Dolls are a willing departure from the aggressive and violent lyrics typically associated with their genre and instead opt for a more general playfulness with their music. Perhaps a more polished and old school version of bands like NoFx.

Trombone Shorty
Jazz, Rock, Funk, Hip Hop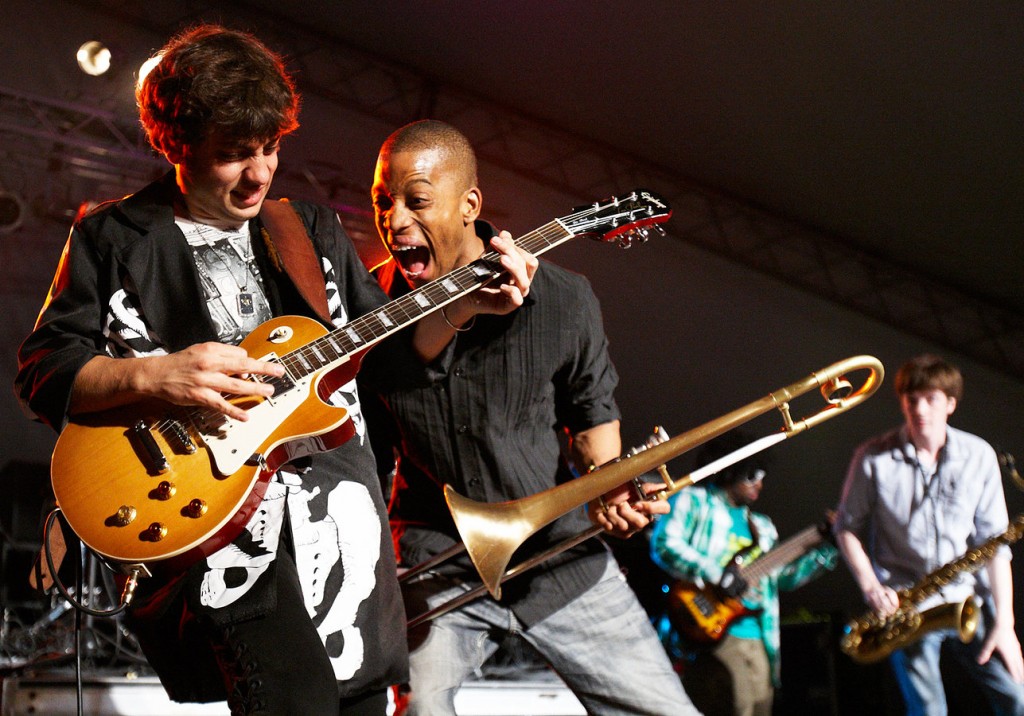 Another authentic New Orleans musician since the ripe age of six, Troy Andrews pushes into several adjacent genres as Trombone Shorty. The younger brother of trumpeter and and bandleader James Andrews, talent runs in the family as he is also the grandson of singer and songwriter Jessie Hill.