Coachella 2014 Day 1 Guide Continued
Girl Talk
Mashup, Pop, Hip Hop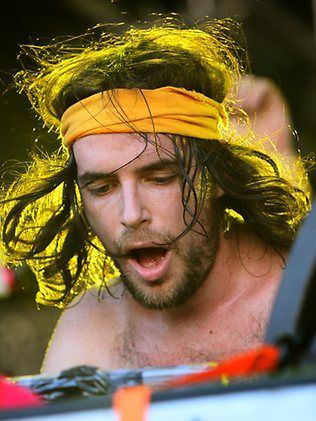 Gregg Michael Gillis is the undisputed manic dance party + mashup king. Having formerly worked as an engineer, the artist known as Girl Talk to thousands is now a full time musician and has grown in such popularity his hometown of Pittsburgh actually celebrates 'Gregg Gillis Day'. His live performances are absolute electricity.

GOAT
Experimental Rock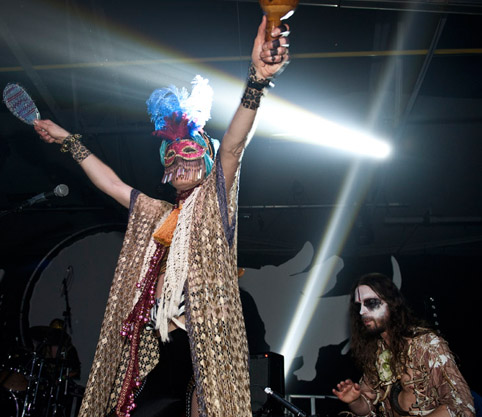 Things just got weird. GOAT is a mysterious Swedish experimental fusion collective, sporting intricate masks throughout their live performances. Somewhat shrouded in mystery, the real origins of the band are somewhat ambiguous and said to
involve elements of voodoo. This is sure to be a trippy experience for any inclined to check it out.

Grouplove
Indietronica, Alternative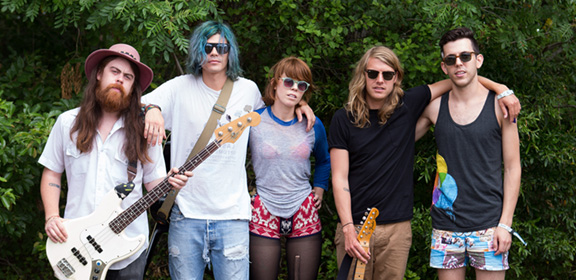 A favorite act among some festival goers, Grouplove is an undeniably catchy and upbeat mob of talented musicians hailing from Los Angeles. These highly singable choruses should prove to foster some of the greatest crowd atmosphere found at Coachella.

HAIM
Pop Rock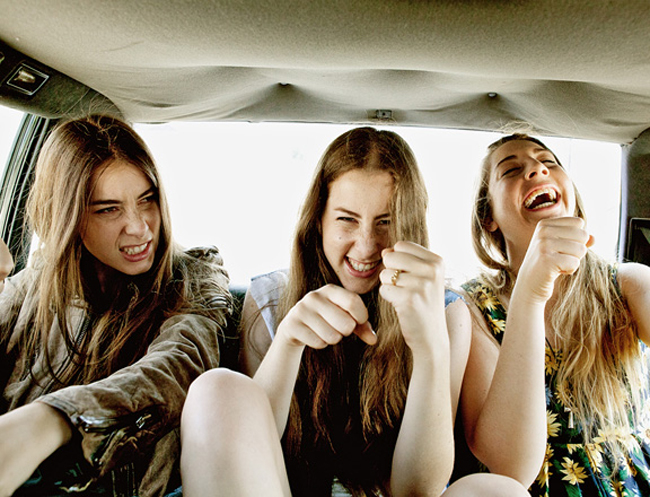 There's not much left to say about HAIM following their monster 2013, their Coachella billing almost a foregone conclusion. Sisters Alana, Danielle, Este Haim know how to put on a formidable rock show with their exemplary stage presence. Exceptional vocal harmonies and criminally catchy hooks will undoubtedly make for one of our most anticipated performances.

Hot Since 82
Electronic, House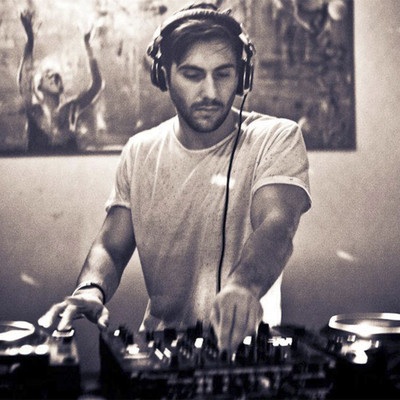 This Leeds based producer is one of the electronic acts we're really looking forward to receiving a proper introduction to this year. We had some time to probe around his Soundcloud mixes and we're completely sold. UK house will be in full force this year.

Jagwar Ma
Rock, Psychadelic, Techno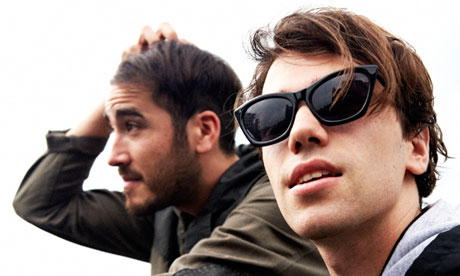 Defying virtually every genre, it's a daunting task to categorize Jagwar Ma's sound. For anyone looking for the more experimental and trance artists, this is your meal ticket right here.

Kate Nash
Indie Pop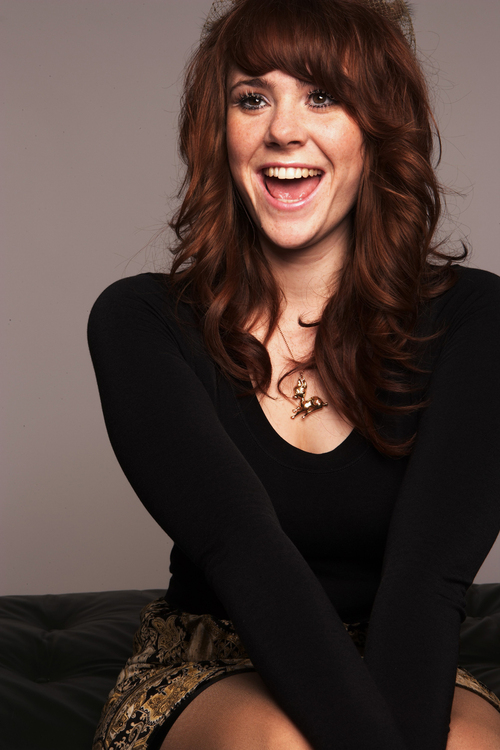 Apart from being adorable, London's bubbly Kate Nash is an accomplished musician. Her single Foundations made her a platinum artist in the UK, while smoky vocals and playful lyrics draw easy comparisons to Lily Allen.

Mako
Electronic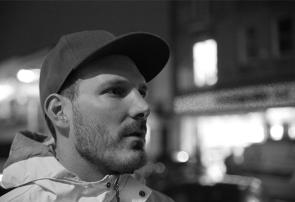 Mako has long been a popular artist among the Bristol music scene. As head of his own imprint Utopia Music, this producer is considered an accomplished taste maker. Responsible for some deep soundscapes and heavy rollers, the bass heads will approve.

Martin Garrix
Electro House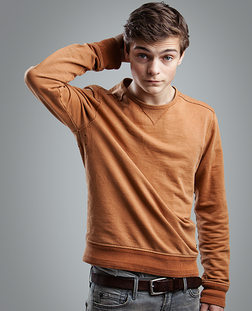 This 17-year-old Dutch producer has accomplished a lot already in his young life. His single Animals has virtually been sampled everywhere and made him a household name among serious EDM fans. We can't wait to see what Garrix can do with an entire set.

Michael Brun
Electronic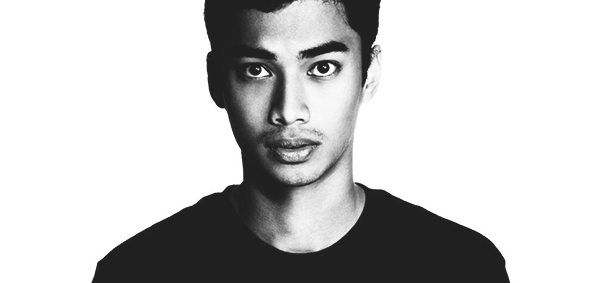 Having spent his time remixing popular artists like Childish Gambino, Michael Brun is by all accounts a fresh face among the EDM circuit. The man certainly knows his way around the decks and should become much more familiar to dance fans after major bookings like Coachella.

MS MR
Dark Wave, Dream Pop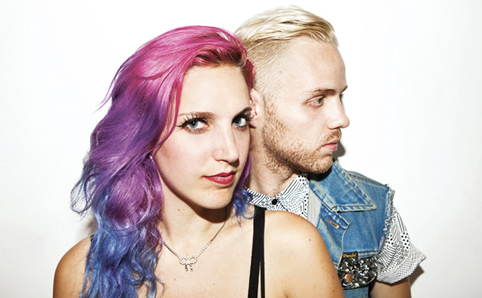 Commonly described as a shadowy chillwave collective, NYC's MS MR first gained major recognition with their single Hurricane. Sweeping vocals and heartbreaking melodies draw comparisons among elite artists like Bat for Lashes and even Adele. We are definitely intrigued.

Neko Case
Indie, Folk Rock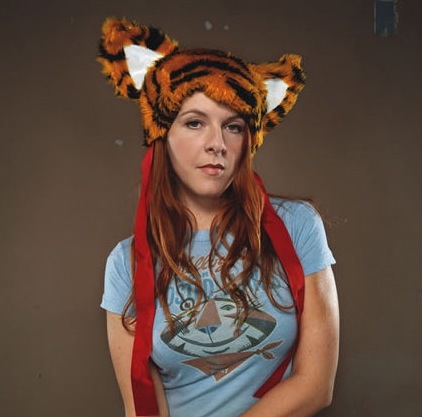 Well now, here's a welcome and familiar face. Coachella fans should be well acquainted with 43-year-old Neko Richelle Case, fresh off her stellar album The Worse Things Get, The Harder I Fight, The Harder I Fight, The More I Love You. Apart from making books out of album titles, Case embodies the very best of folk rock.

Nina Kraviz
Electronic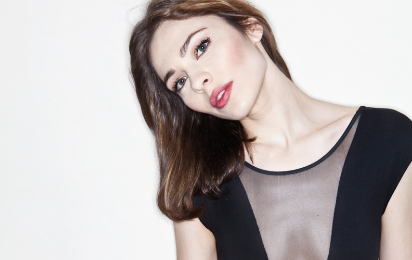 If you're not sure female producers have carved out a space in the EDM world you're simply not paying attention. Talented siberian producer Nina Kraviz makes a strong case for the ladies – let alone electronic music in general.

OutKast
Hip Hop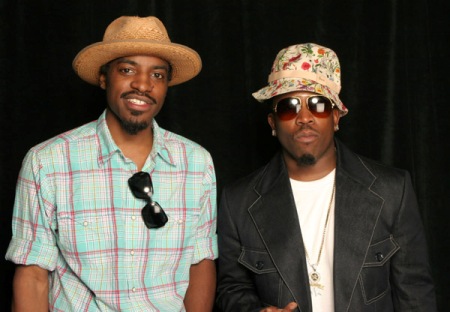 Reunited and it feels so good! Big Boy and Andre 3000 are once again making music as OutKast and thus everything is right with the world. Although we're surprised to see arguably the most anticipated artist at Coachella playing the first night, it's done nothing to curb our excitement. Rumor also has it new tunes are on the way – will we hear anything in April?

Shlohmo
Electronic, Hip Hop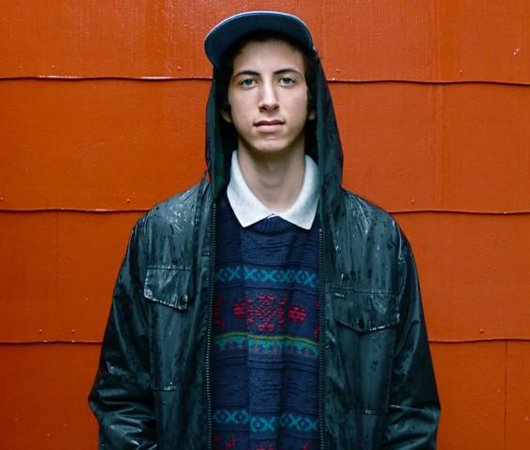 Henry Laufer is essentially 2014's version of Flying Lotus. Known for his relaxed chillout electronic tracks, this Los Angeles bred musician can instill a seriously laid out vibe akin to fellow performer Washed Out.

Solomun
Electronic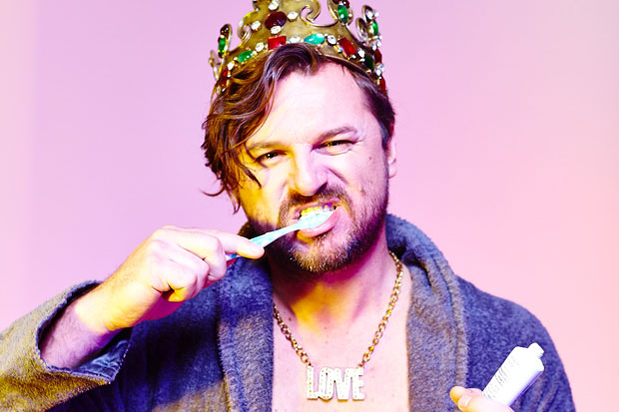 Recently voted Mixmag's DJ of the year in 2012, Solomun has spent the better part of 2013 getting to know US audiences. Considered a hero among underground house music, Solomun looks to continue his reign of terror starting with Coachella.

The Afghan Whigs
Alternative Rock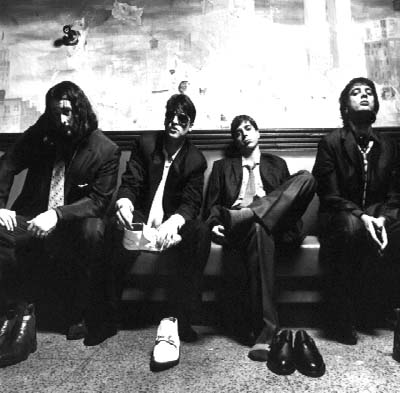 The Afghan Whigs are considered a mainstay along the alt rock circuit, having performed since 1986. Having evolved from garage punk to a more mature sound closer to their festival mates the Replacements, they've enjoyed critical acclaim since the early 90s.

The Bots
Alternative Rock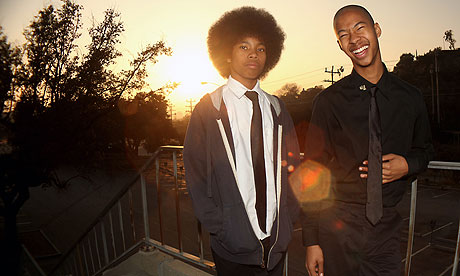 The Bots are an interesting case of two especially young kids that became musical juggernauts in a hurry. To put it bluntly, these kids wail. Far from the biggest draw this year at Coachella, The Bots are easily one of the coolest and loaded with enough scary talent rock drawing upon acts like Japandroids, Death From Above 1979 and even Jimi Hendrix.

The Cult
Alternative Rock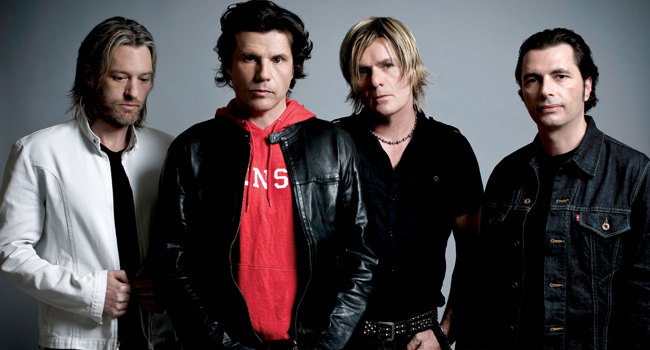 Coachella has always had a thing for bands that were big in the 90s and The Cult from Britain are a prime example of this nostalgic lean. If you're looking for a heavy dose of 90s nostalgia – or you're just incredibly drunk – look no further.

The Glitch Mob
Electronica, Synthpop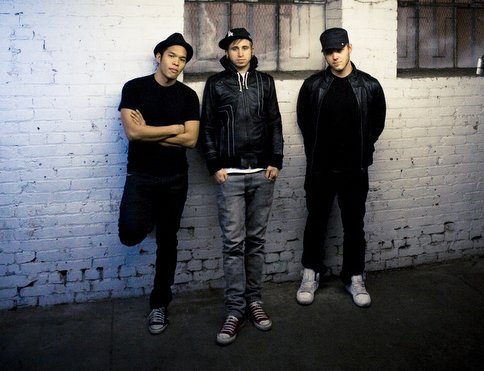 Another strong pop offering this year, LA's The Glitch Mob has enough electronic samples and to last a lifetime. Fronting the 'beat' scene blossoming in California, they've now established a massive fanbase. Their style easily lends itself into more dramatic and entertaining live performances.

The Jon Spencer Blues Explosion
Punk Blues, Garage Rock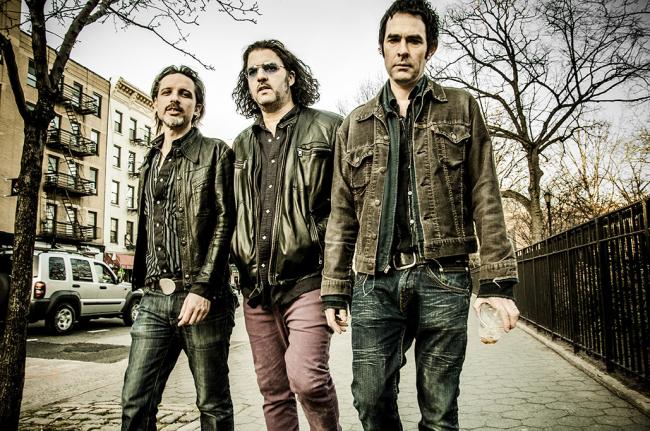 New York's own The Jon Spencer Blues Explosion should prove to be one of the most fun acts this year at Coachella. Heavy on the blues vibe, the whiny instrumentation here gives the band a sound that is straight out of the garage. Their music inspires whiskey drinking.

The Knife
Synthpop, Dark Ambient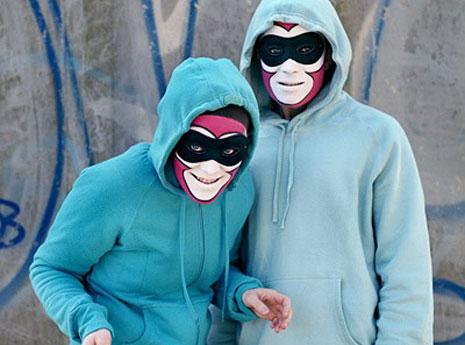 It seems the hopes and prayers of Coachella fans were ultimately answered with the inclusion of The Knife on the 2014 lineup. A cryptic duo out of Sweden, the members abstained from live performances until 2006. This is a rare public appearance, making this an instant wildcard set the weekend of Coachella.

The Preatures
Indie Rock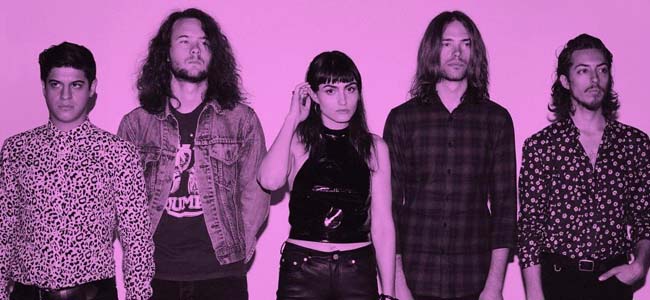 Flying comfortably under the radar this year is The Preatures, a five piece collective of vastly underrated indie rockers. We're sure a Coachella appearance and an inevitable debut album will go a long way in their popularity. This will likely be a band people will look back years later and hate they missed.

The Replacements
Punk Rock, Post-Punk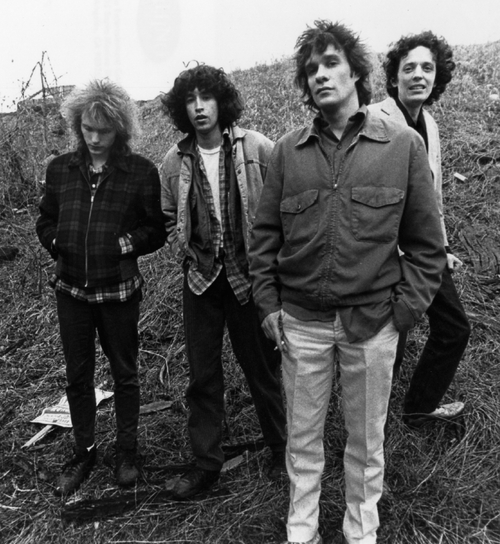 This is a big get by Coachella standards, the caliber artist that helps legitimize the massive music component associated with the festival. Minneapolis' Replacements are downright legendary among their base, having been together in some form or another since 1979. They're considered pioneers of alternative rock – much respect.

Title Fight
Melodic Hardcore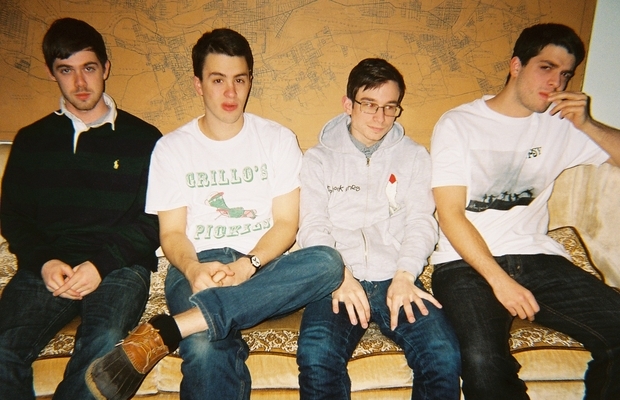 A more melodic version of hardcore punk, Kingston's Title Fight is poised to represent for the ongoing emo revival at Coachella this year. Throwing it back to bands like Jawbreaker and even Saves The Day, nostalgic fans of the genre will definitely want to check these guys out.

Tom Odell
Indie Pop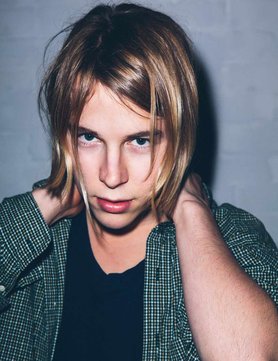 Fans of artists like Jeff Buckley or great pop music in general should easily find themselves swept away with Tom Odell, a British born singer/songwriter. The son of an airline pilot and primary school teacher, the apple truly fell far from the tree in this case.

Waxahatchee
Indie Pop, Rock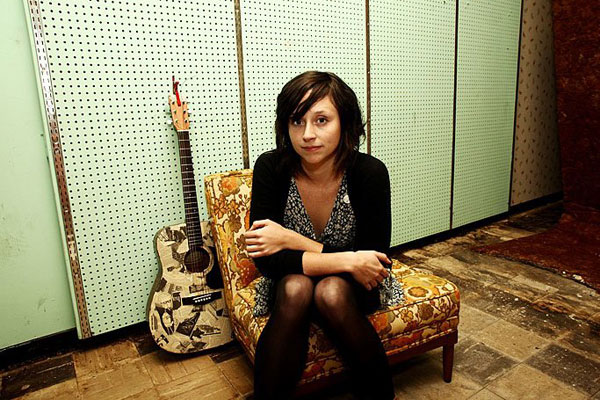 Named for the lake in close proximity to her parent's house in Alabama, Katie Crutchfield began as a solo artist until she started work with the full band in recent years. A lo-fi style and general chip on the shoulder from a bad breakup or two make for some wonderful pop music.

Woodkid
Baroque Pop, Neofolk, Experimental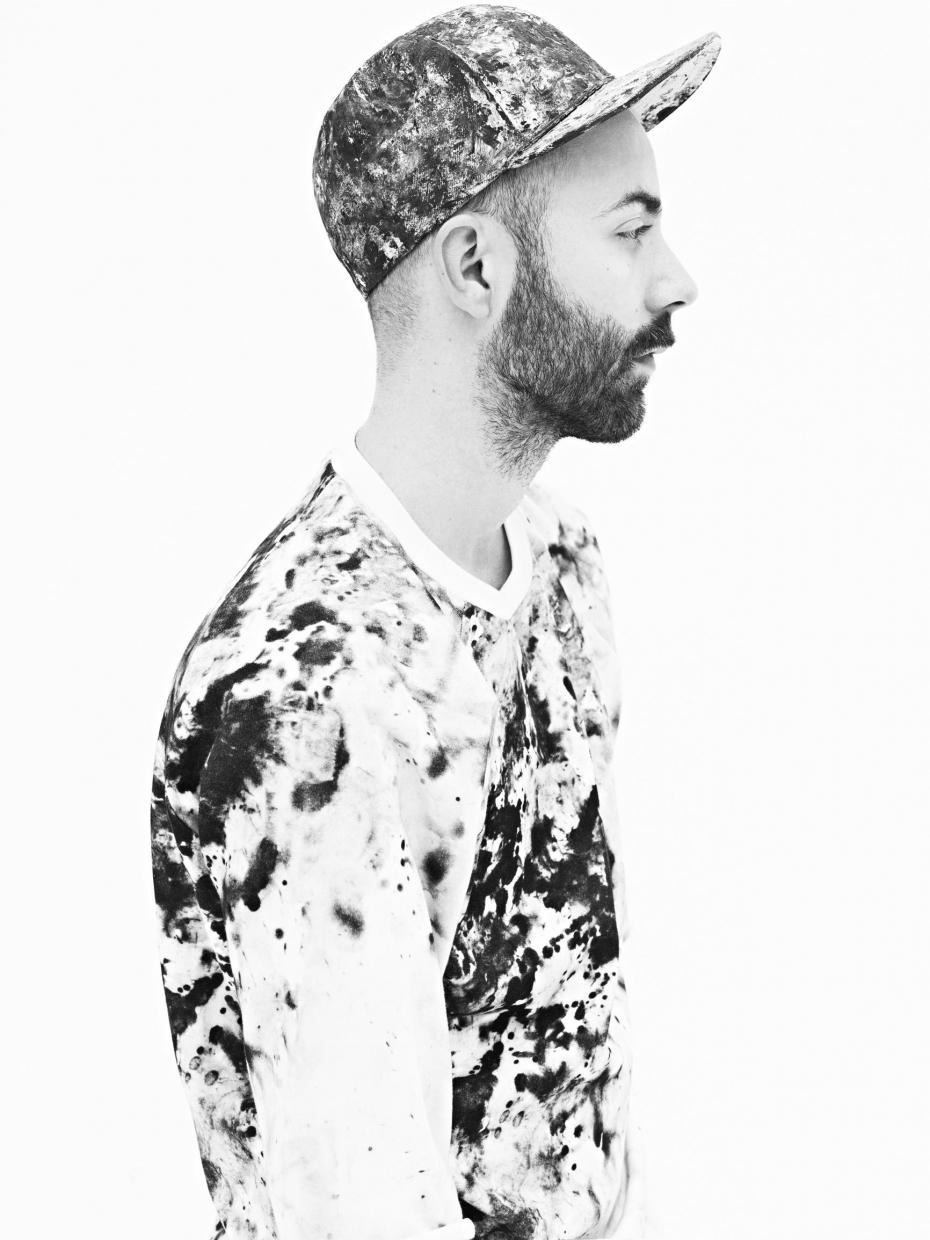 Starkly different from anything you're likely to hear all weekend, Woodkid's Yoann Lemoine is a multi-faceted French artist who wears many different hats including music/video director, graphic designer and singer/songwriter. He's completed music videos for Katy Perry's Teenage Dream and Taylor Swift's Back to December – interesting considering how unsimilar his own material is.

Wye Oak
Indie Rock, Folk, Newgaze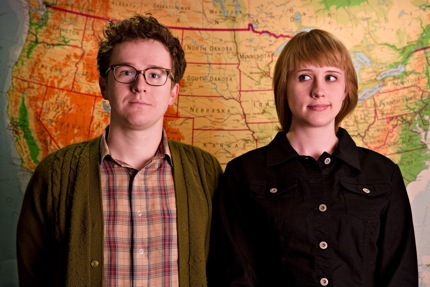 Baltimore's Wye Oak, Andy Stack and Jenn Wasner, create a desperate flurry of folk music that toes into unexpected genres such as noise and dream pop. The group displays keen confidence despite this slightly experimental blend. A lower key Coachella artist, Wye Oak is great music to wind down to.

Zedd
Electro House, Progressive/h5>

Zedd and his monster production are responsible for creating Clarity, the song you've likely heard every big name producer under the sun sample at some point or another. While his polished production proves polarizing for many EDM purists, there's no denying the spectacle that is Zedd's live performance.
http://open.spotify.com/track/60wwxj6Dd9NJlirf84wr2c
ZZ Ward
Blues Rock, Soul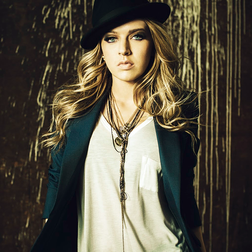 Bringing a little more soul to Coachella's first day of festivities, ZZ Ward is on the verge of blowing up at the young age of 27. Hailing from Roseburg, OR, ZZ Ward has cracked the Top 40 on the Billboard Alternative charts and is continuing to enjoy critical success from her debut Til the Casket Drops.