Coachella 2014 Day 2 Guide
BANKS
Alternative R&B, Electronica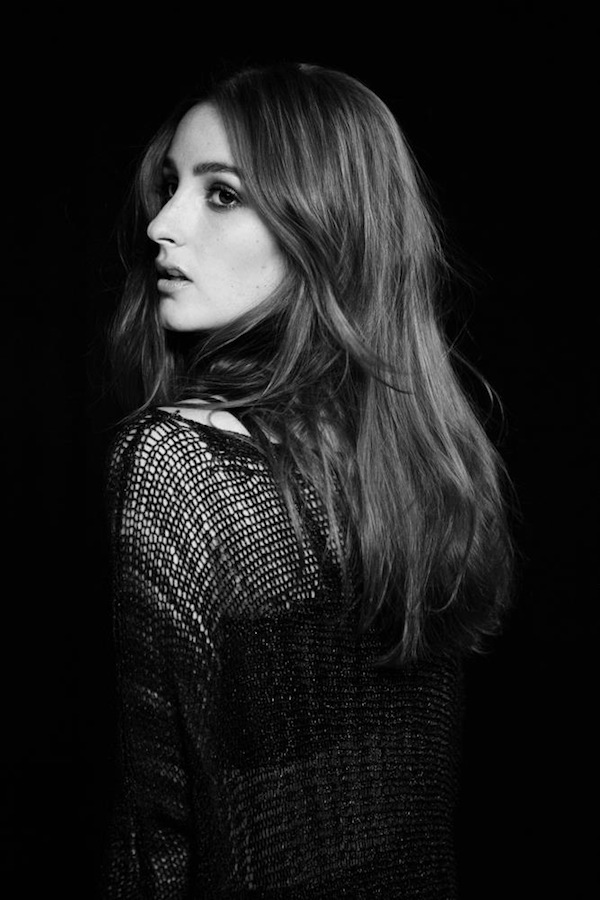 Born in Los Angeles but based out of London, Jillian Banks has been writing her own material since age 15. Since that time, Banks has had plenty of time to tighten her craft and is considered one of the biggest emerging artists in the UK, finishing third overall for the BBC Sound of 2014. We count comparisons to Fiona Apple and The Weeknd.

Bear Hands
Post-Punk, Indie Rock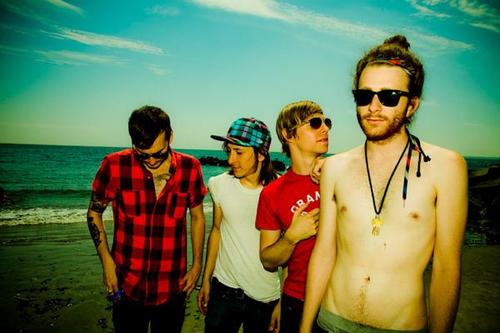 Apart from having one of the best band names, Brooklyn based Bear Hands have been busy creating inspired punk tunes since 2006 which has warranted them a lot of NY buzz. Dylan Rau and company have opened for bands like Passion Pit and We Were Promised Jetpacks in the past, and their Coachella slot if one of their biggest billings yet.

Bicep
House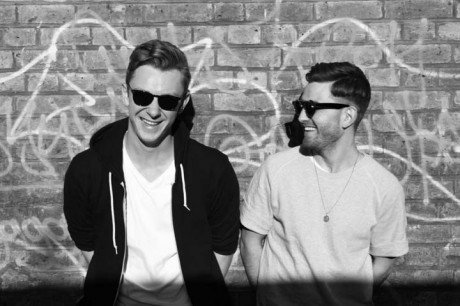 Ireland's Andy Ferguson and Matt McBriar make up the duo known as Bicep. The pair has participated in their local rave scene since 16, using fake IDs and rolled up socks inside their shoes for that deceptive height advantage, the team began honing their chops early. This is a very cool billing for the electronic portion of the festival.

Blood Orange
Indie Pop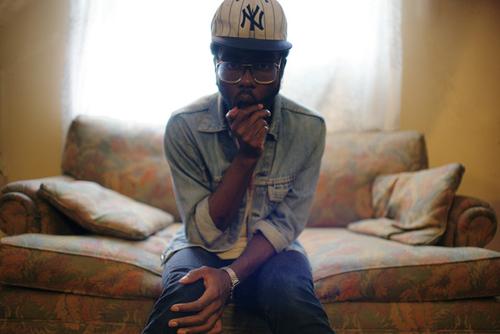 Dev Hynes has his hands on a lot of projects and Blood Orange is considered perhaps his most successful. Born in Illford, Essex, Hynes is well studied and a somewhat of a musical prodigy, now working regularly alongside big artists like Solange and Britney Spears in the past. His album Cupid Deluxe was ranked 21st on Pitchfork's Top 50 Albums of 2013.

Bombay Bicycle Club
Indie Rock, Folk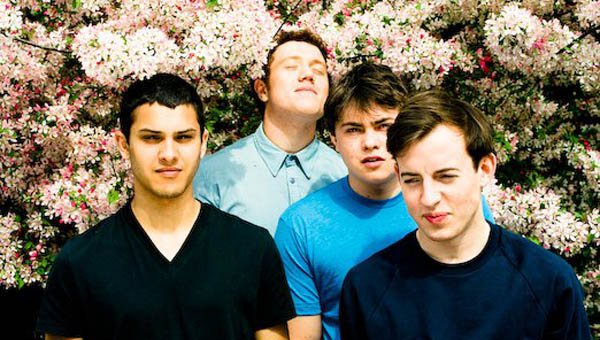 Experimenting with different genres like folk, London's ironically abbreviated BBC draw upon influences including Joni Mitchell. Despite the consistency of their catalog, the band has yet to experience much in the way of mainstream success. Not so many frills here, Bombay is a safe option for a good indie rock set.

Cage The Elephant
Alternative, Southern Rock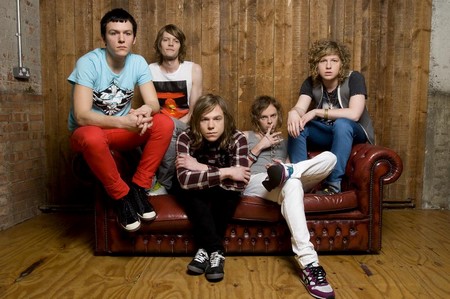 Cage the Elephant first achieved breakout success on the UK charts, an unlikely story that began in Kentucky. While their inclusion on the lineup no doubt elicited many distinct groans, the band still enjoys a loyal following thanks in part to their unique and tightly cohesive sound.

Cajmere
Electro, House, Minimal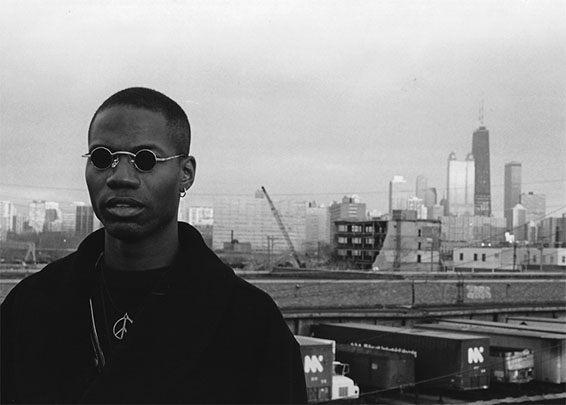 Curtis Jones, the Chicago bred producer responsible for Cajmere, is a sound follower of acts like Kraftwerk and even Prince. His minimalist approach takes on a rather slow burn effect, requiring audiences to come along for the full ride to appreciate the appreciate the experience. Definitely worth a look for any old school electro fans.

Capital Cities
Indie Rock, Synthpop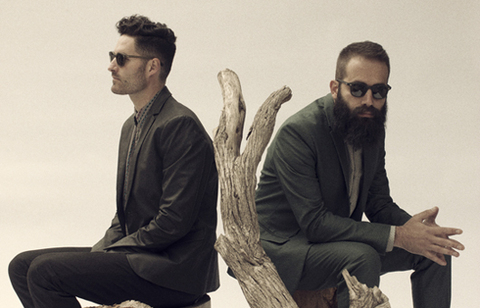 The Los Angeles duo Capital Cities initially formed through a more fortuitous than average Craigslist posting. They initially cut their teeth as commercial jingle writers until they signed with Capitol Records and expanded their live performance with a full band.

Carbon Airways
Destructive Electro
This is an awesome billing by festival organizers. Little known international teenage phenoms, Enguérand Fernese and his sister Éléonore are pushing the 2014 Coachella youth movement in a big way. Both classically trained musicians, theis talented duo is responsible for creating frighteningly large soundscapes with violent tendencies.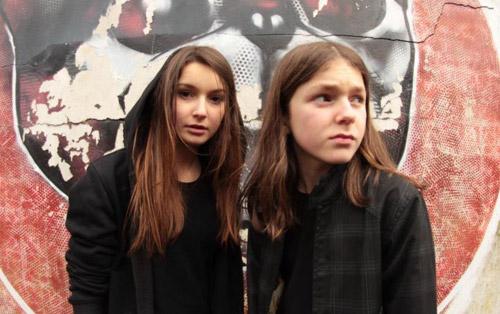 Chvrches
Electronic, Synthpop
From one promising EP all the way to one of 2014's most anticipated acts, Glasgow's Chvrches (pronounced Churches) have ventured a long way in a short period of time. Much of that success is due in part to lead singer Lauren Mayberry and her brilliant pop vocals, but the kinetic storm of intricate electro to back her is what gives the band its edge. Arguably the biggest breakout success of 2013, we're genuinely pining to see them in Indio this year.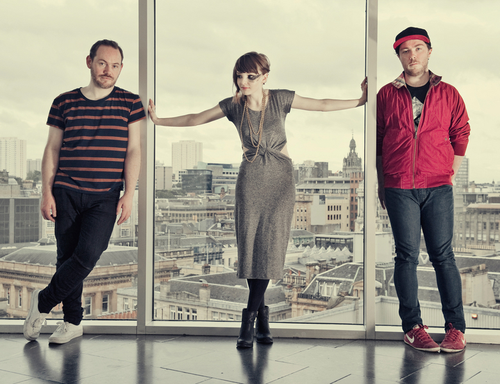 City and Colour
Folk, Acoustic Rock
City and Colour, the alias of Canadian singer/songwriter Dallas Green, will be instantly recognizable among post-hardcore fans for his work among Alexisonfire. Musically, C&C is mostly a turn of events for Green, adopting a more soulful sound with deliberate restraint in favor of blues melody. Definitely one for the lovers, we fully anticipate a fair amount of swooning from the crowd.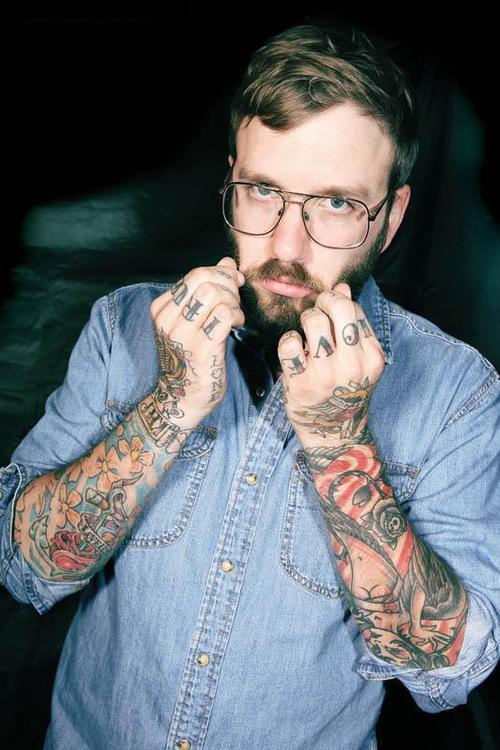 DARKSIDE
Electronica, Downtempo, Ambient
A producer known for his experimental dance music, Darkside is the formation of Nicholas Jaar and his touring guitarist, Dave Harrington. Described as 'the sound of lava lamps being unplugged, black light mushroom posters trashed, and wah-wah pedals pawned', Darkside somewhat quietly released one of the best albums of 2013, ranked 11th overall on Pitchfork's top 50. Channeling the best of Pink Floyd, this moody theater of sound is ideal for the desert.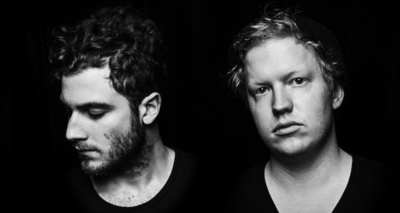 Dillon Francis
Moombahton, Electro House, Dub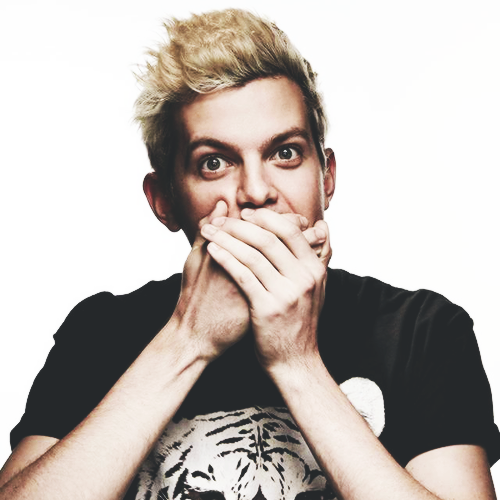 Considered somewhat the merry prankster of his scene, LA's highly animated Dillon Francis is credited with pioneering the moombahton movement — a unique fusion of house music and reggaeton. Frequently rubbing elbows with other big name producers like A-Trak and Diplo. A staple among serious EDM fans, Dillon Francis is one of the most fun sets you'll take in all weekend.

Drowners
Power Pop, Garage Rock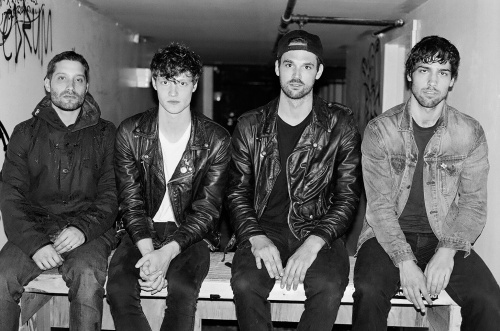 Drawing comparisons to bands like the Strokes and the Drums, Sweden's Drowners are a bright rock collective that sound straight out of the garage. With progressive lifelines and confident vocals through lead Magnus Vikstrom, this band arrives with plenty of potential.

Empire of the Sun
Electronic, Synthpop, Rock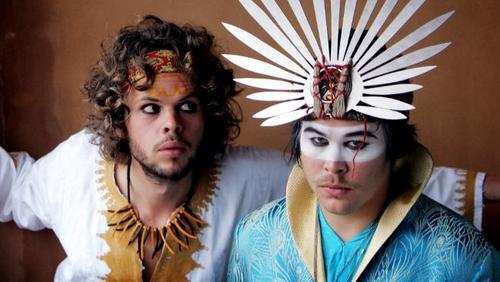 Australian Luke Steele is the driving force behind Empire of the Sun, an over indulgent glam rock outfit that's become the guilty pleasure of many since 2007. Known for the excess, their live shows are quantified as unwavering spectacles of sound and light. This should easily make for one of the best photo opportunities all weekend.

Fatboy Slim
Big Beat, Acid House, Trip Hop
Since Britain's Norman Cook began producing in 1979, the now 50-year-old known to the world as Fatboy Slim has forayed into virtually every genre. Credited with sowing the seeds of hip hop in Brighton, Cook is considered a major influence throughout the electronic world.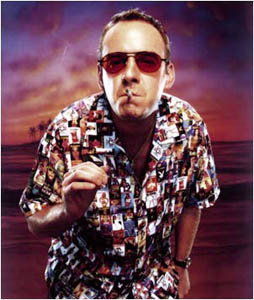 Foster the People
Indie Pop, Alternative Rock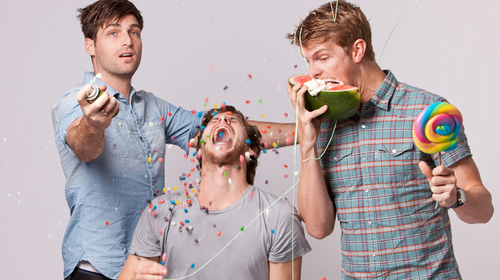 The immediate reaction to Foster the People's inclusion on the 2014 lineup was a resounding, 'Why?' – but don't be surprised when these guys still draw a massive crowd at the Polo Grounds. And while Foster the People will undoubtedly be written off by many, somewhat a victim of their own success, the band's easy sound and infectious energy is actually a great fit for the weekend.

Foxygen
Indie Rock, Psychedelic Rock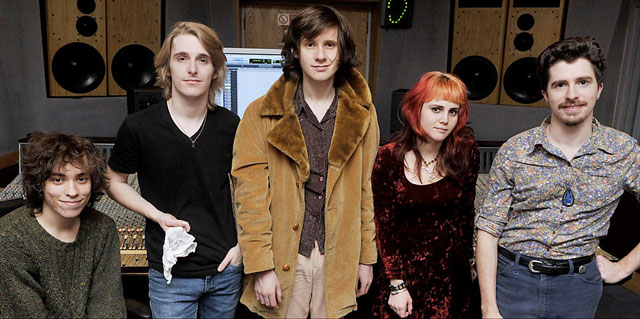 Upon first list to Agoura Hills' Foxygen, you'd swear the band was straight out of the 1960s, armed with an authentic psych rock sound hugely reminiscent of early acts like The Zombies. Despite the occasionally hushed vocalwork, lead singer Sam France has garnered a reputation for insane performances, most recently carted off by EMS after falling from the stage and breaking his leg.

Future Islands
Synthpop, New Wave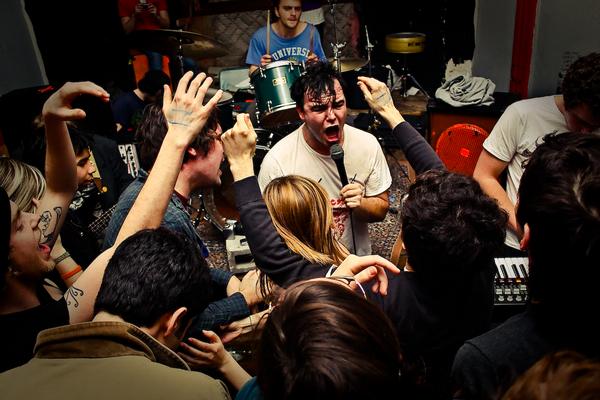 Future Islands might not pass the eyeball test for some but they've made a habit of quickly converting skeptics through their intimate live performance. With tons of raw energy pouring out of lead crooner Samuel T, who noticeably channels some early David Bowie throughout his delivery. A seriously fun electro-pop house band, we're excited to see how they translate to the masses at Coachella.

Galantis
Electronic
The duo of Galantis initially made some noise with their single Smile, drawing instant comparisons to acts like Clockwork and other pop influences. Their Coachella booking is no doubt an excellent opportunity to flex their stuff in front of hugely appreciative EDM audiences.

Graveyard
Hard Rock, Blues
Considered a throwback to rock bands like Witchcraft or Priestess, Sweden's own Graveyard is impressively equipped with a serious rock sound that slips into near southern classification. Somewhat of an ode to Black Sabbath, they're serving up some of the heaviest rock at 2014's Coachella.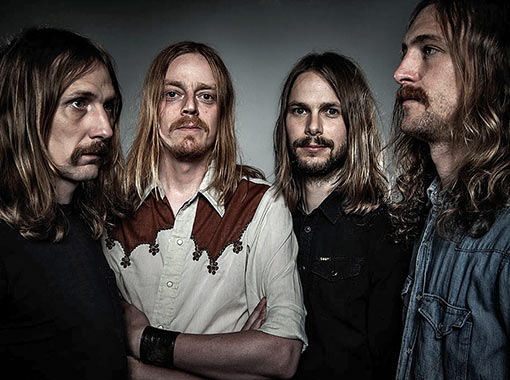 GTA
Electro House, Moombahton
With a big booty hip hop sound and near tropical vibe, Miami's GTA, the duo of Matt Toth and Julio Mejia, is a passion project that began in the confines of a bedroom. With a battle cry of 'death to genres', virtually nothing is off limits to GTA provided it sets fire to the dance floor.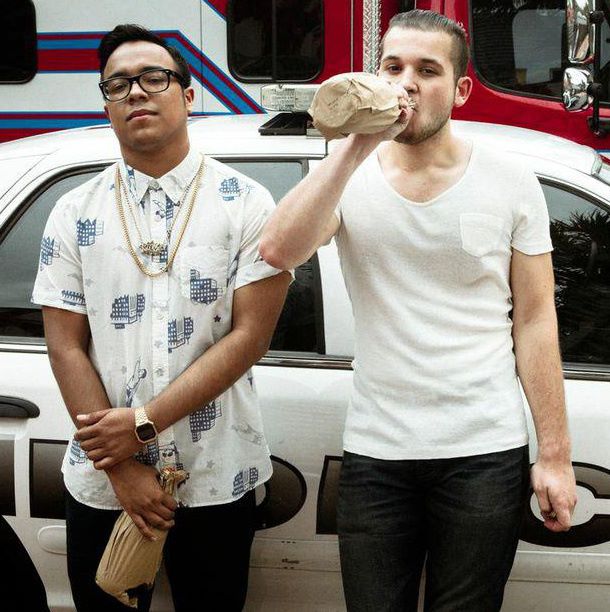 Guy Gerber
Techno, House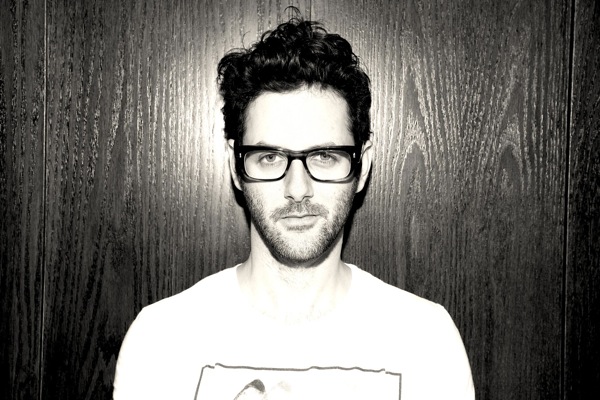 Perhaps a little more reserved than your average Coachella EDM artist, Guy Gerber's understated style has a way of creeping up on you. With subtle melodies floating around a steady industrial beat, his near trance tendencies are bound to make for a more relaxed and ambient experience.

Headhunterz
Hardstyle, Dubstyle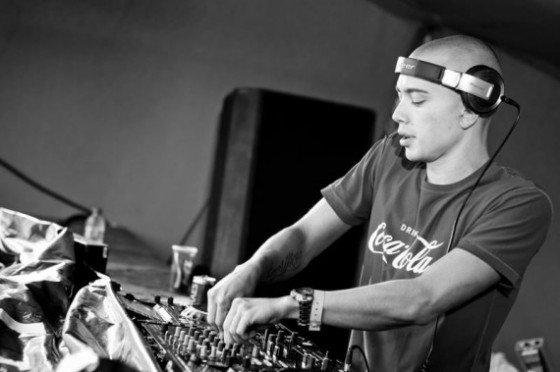 Certainly one of the electro aggressors in 2014's lineup, Headhunterz, aka Willem Rebergen, is at the forefront of the hardstyle genre — an infusion of hardtechno, hard house, hard trance and hardcore. Interestingly, Rebergen is an accomplished voice actor in his personal life. Best known for his musical side, his style is easily identified by way of intense fades and reverse basslines. Headhunterz is nothing short of relentless.

Holy Ghost!
Synthpop, Nu-Disco, Dance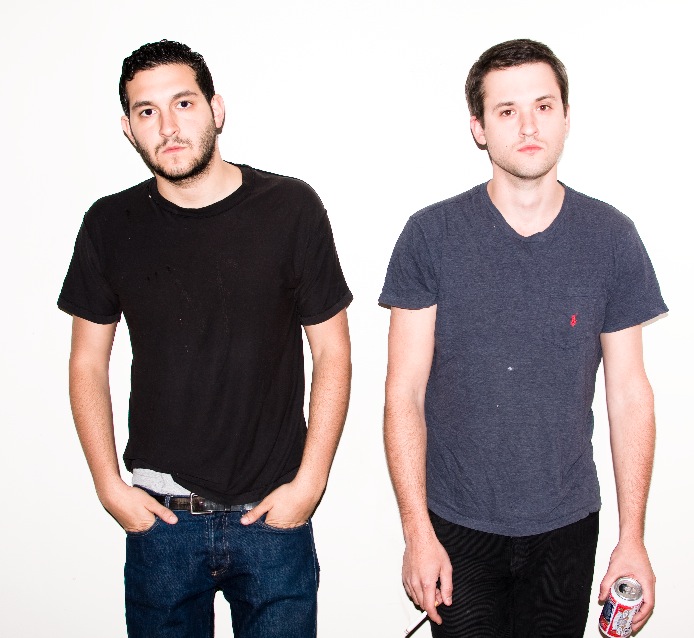 Brimming with that certain Brooklyn chic, Nick Millhiser and Alex Frankel's Holy Ghost! is considered one of the most anticipated dance acts of 2014. Having worked alongside James Murphy and Tim Goldsworthy of DFA Records, the project channels bands like LCD Soundsystem and Cut Copy.

Kid Cudi
Hip Hop, Rock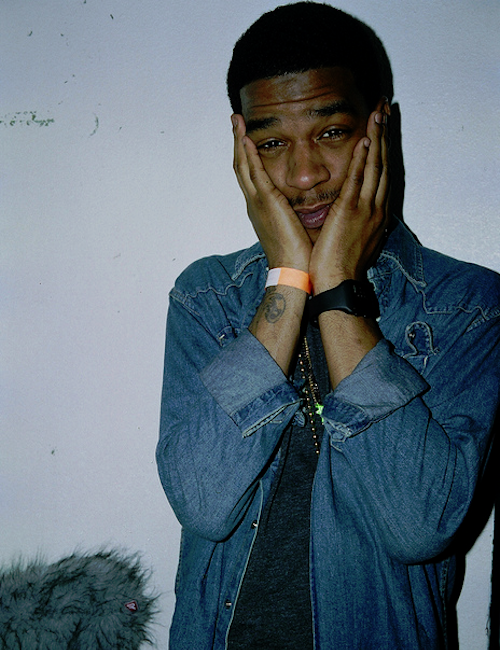 Brooklyn-based and Ohio bred Kid Cudi, a frequent hook provider to the biggest names in hip hop, is a serial collaborator. His biggest single to date, Pursuit Of Happiness, was the result of working alongside MGMT and Ratatat. More psychoanalytical than your proto hip hop artist, Kid Cudi will be a major draw for audiences in 2014.

Laura Mvula
Soul, Jazz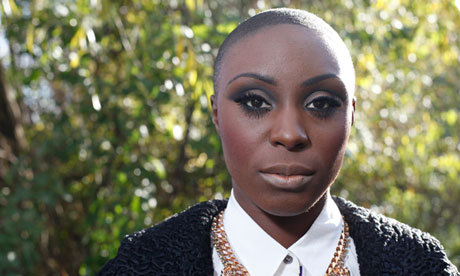 Birmingham native Laura Douglas is a soulful singer-songwriter already working with a sensational debut album that's highly deserving of more recognition, Sing to the Moon. Highly accessible, her blissful blend of pop, soul and jazz will instantly resonate with audiences. This is purely feel good music.

Lorde
Art Pop, Minimal, Electro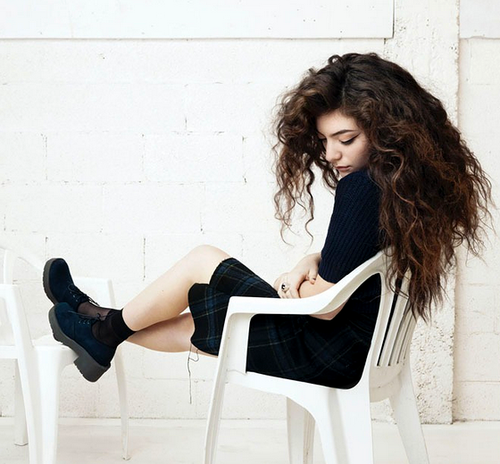 At the forefront of Coachella's 2014 youth movement is another one of our most anticipated acts, 17-year-old New Zealander Ella Maria Lani Yelich-O'Connor — better known as Lorde. The young singer took the world by storm with her minimalist style and single Royals, charting virtually every top playlist for a brief period of 2013. Our personal choice for best new artist, we're eager to see if she can deliver upon mounting expectations.

MAKJ
Electro House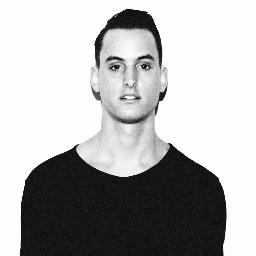 With comparisons being made to artists like Deorro, Brass Knuckles and Dimitri Vegas, Los Angeles' DJ MAKJ is a promising young electro house artist that is bound to surprise a few people.