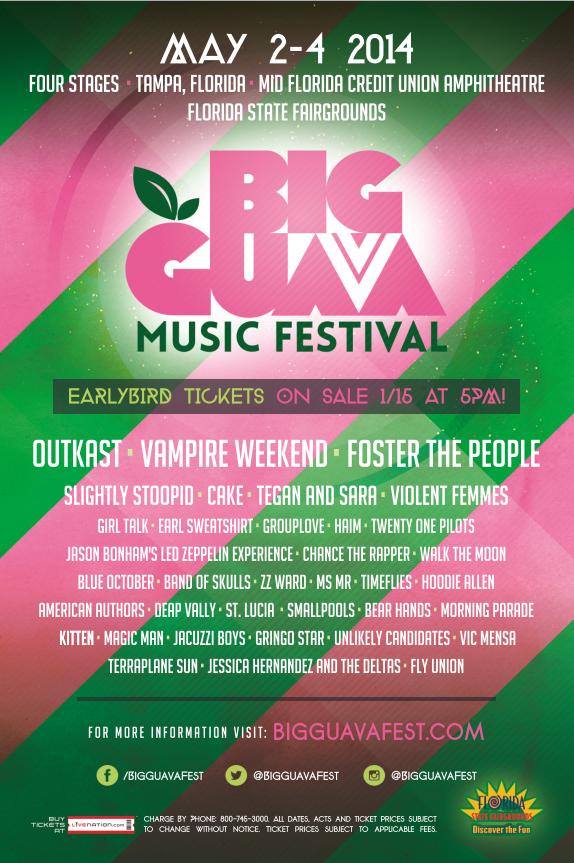 Fledgling Big Guava Music Festival released their lineup today – if you have been watching the festival lineups roll out like we have you will see some familiar faces. Headlining are Outkast, Vampire Weekend, and Foster The People with notable appearances by Cake, Tegan and Sara, Violent Femmes, Girl Talk, Grouplove, HAIM, Earl Sweatshirt and Chance the Rapper.
Big Guava is looking to fill the void created by the disbandment of Langerado due to decreased ticket sales. If we had to guess, we'd say that based on this initial lineup and the fact that the event is backed by LiveNation, the chances of Big Guava only getting bigger are good.
Earlybird Passes went on sale today but have already sold out. If you are looking to pick up a ticket, 3 day passes will go on sale January 18th  for $165 and include unlimited carnival rides.