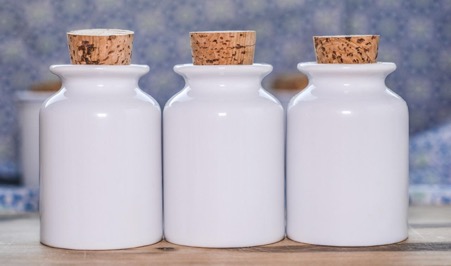 Summer is fast approaching, and I bet all your tanned souls are leaping of excitement already. But hold your horses just a minute and try to look back to last year's summer. Was the season all fun, really? Are you sure you have absolutely no problems with tropical weather?
I doubt it.
I've been to a couple of island trips as well – Honolulu, Maui, California, Maldives, just you name it. I've heard various summer accounts from other friends all over the world as well. One thing I know for certain is that the stories weren't filled with fun and games. There were sweet summer romances here and there but at the end of the day, all those stories had one common denominator: Unbearable Summer Heat.
That's right. Along with the fantastical events that happen during summertime, it is no secret that the heat can be overbearingly intense as well. Like, it can sometimes reach 40 degrees Celsius (or more) in tropical countries. This is why although the tropics are a popular destination for tourists during summertime; it's also one that they detest most. Well, after they actually went of course. You know how some great ideas turn out to be really bad after the fact? It's that kind of feeling.
And you know what? Summer heat waves can be as dangerous as they are uncomfortable. One moment you're playing happily under the sun, the next moment you feel your head spin round and round and you feel like fainting. Heat stroke tendencies during the summer season are no laughing matter. In fact, it is very, very serious. Just four years ago, year 2015, we have a total of 335 reported death cases in the US alone and that is alarming. Check out the whole story here: https://ksi.uconn.edu/2018/06/25/what-you-need-to-know-about-heat-stroke-us-news-world-report/.
Yes, it is good to plan for the summer. I have absolutely no problem with you enjoying every bit of it as much as you can. After all, we all need to sit back and play under the sun once in a while. All I'm saying is that it would be for the best if we remain careful – not to mention, responsible for our own activities.
One way you can make sure that you don't fall into the feisty clutches of heat stroke this summer is to always keep yourself hydrated and protected from the sun's heat (read more). And I'm not just talking about getting cold drinks. You need water – clean and preferably lukewarm water. I know that many of you prefer chilled drinks but drinking something too cold during a hot summer day may actually do you more harm than good. If you keep drinking ice-cold beverages under the heat of the sun, you're sure to get sick the next day. Drinking lukewarm water and occasionally washing your face can help your body cool down and regain the ions you lose when you sweat excessively. Putting a damp towel over your head when you traverse through open and exposed areas to the sun will also help protect you from heat stroke.
Aside from keeping yourself hydrated, you should also bring sunblock and other protective creams with you at all times. Going out into the sun without any sort of protection will put your skin at risk. If you're lucky, you'll just get minor burns and blisters. However, there are a few cases where "normal sunburns" turn into notorious skin problems. And you wouldn't want that. Let's not even begin to talk about sanitizers and hand creams. Bottom line is, you're going to need them all.
Then again, it's not like bringing all these stuffs will help you pack light.
With all that being said, I advise that you bring travel bottles during your trips. They're convenient and easy to carry. You can forget about bringing 500 mL solutions in your backpack. You can just pack doable amounts in these bottles and you're good to go – just pack enough to last you the entire trip!
But take note: You shouldn't just use any old travel bottle; you should use the very best ones!
Here's how you can find one:
Pick A Convenient Size
"They're just travel bottles, why are you making such a big fuss?"
This is what people normally think whenever I become too nit-picky during travel bottle discussions. I mean, sure, it's just a travel bottle but that doesn't really make it any less important – especially during summer days.
According to many resources, a person must drink 6-8 glasses of water a day in order to keep his body hydrated. Sun protection creams should also be applied so that your skin doesn't lose moisture too fast. Proper hydration, after all, is necessary to carry out many bodily functions such as cell regeneration and repair. After all, with your busy schedule, there's no telling when you can get refills on your bottle.
Of course, having oversized bottles is just out of the question. It's utterly inconvenient and a pain to bring around. It's all about picking a convenient size. Go with something that's not too small or too big; only something that will last you until the end of your trip.
Make Sure The Lid Is Tight
Yes, it's really hard to make sure that you're drinking "clean" water or applying uncontaminated solutions to your body. After all, bacteria and germs are almost everywhere, and they can penetrate the fluids we ingest and use very easily. To make sure that everything you use is clean and sanitary (and that it stays clean throughout the day), checking your travel bottle's lid and making sure it's air-tight is a wise thing to do. Aside from keeping things sanitary, it would be quite a hassle to have them accidentally open inside your bag. In the case of water containers, vacuum flasks or tumblers work better in keeping out unwanted guests. Keeping your water clean will definitely ensure better health. And of course you should always make sure your bottles are travel friendly.
An Easy-grip Bottle Will Surely Come In Handy
This mostly just applies to water bottles but why not try looking for ones with easy-grip handles? If you've ever gotten yourself wet because you accidentally toppled over a travel bottle on your shirt or skirt, you would understand exactly what I'm talking about. Getting one with an easy-grip handle will definitely come in handy during the summer months, especially because your hands have a tendency to become too sweaty from the summer heat. Choose something with a rubber grip so that it doubles as an insulator for tumblers that can hold hot beverages.