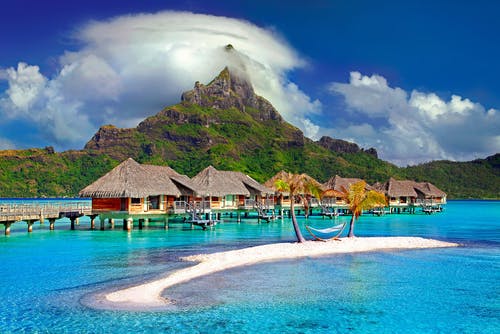 Where to Stay?
A wonderful vacation experience is incomplete without a luxurious stay in Bali. This holds especially true for romantic getaways and intimate family time. Seminyak is the one of the best areas in Bali to stay due to its ease of access and connectivity with the region and a blissful and serene aura.
One can enjoy the luxury of a 1 Bedroom Villa in Seminyak. Seminyak villas are the perfect sanctuary to come back to after a long day of local explorations. 1-bedroom villa Seminyak offers are perfect to rewind and relax. Luxury offerings like a private pool, sun lounges, Garden and Balinese Limestone Carvings and personalised servings and your very own Butler makes the stay at Seminyak villas a memorable experience.

Where is Bali?
Bali is an island destination among the clusters of many other islands in the south of Indonesia. While Bali is often mistaken as a separate country, it is just one of the many provinces of Indonesia. Indonesia is a group of islands in the South East of Asia and is a biodiversity hotspot due to its location in the equatorial region.
Due to its great location and natural as well as cultural bounties, Bali is Indonesia's top tourist attraction, raking in billions each year for the developing nation in tourism sales alone.

What makes it enticing?
The tourism in this part of the globe has skyrocketed to great heights, having seen a bump in tourism over the past 2 decades. Bali has risen to become a tourist magnet and the most visited holiday destination in the world. A major reason for its popularity is the vast swathes of pristine beaches and natural beauty that is hard to rival, not just in Asia but around the world.
Beyond its lush green rainforests, volcanic mountains, stunning beaches with white sands and the magnificent temples that dot the landscape, Bali is also a part of the Coral Triangle, an area with the highest biodiversity of marine species. Its dynamic flora and Fauna, both on the island, on its shores and the waters surrounding it, are astounding.
But Bali is not just a nature lover's paradise. It has something for everyone. Bali has a vivid history that dates back to the prehistoric times. Art aficionados also throng the island destination for its well-preserved artistic pieces and dance forms.
Bali is also well known for its party atmosphere as many youngsters throng the little province from around the world just to get a feel of the electrifying party vibes amid nature.
The adventure junkies can get their share of adrenaline rush in Bali. The island and its neighboring areas have plenty of adventure sports and activities to indulge in and keep you busy for days.
But what truly makes Bali so popular among tourists is that it won't cost you a lot to experience it. Bali is inexpensive as compared to other popular destination in the world, and this adds to its charm. One can live luxuriously in seminyak villas and enjoy a rich stay without having to spend a lot.

Culture and Religion in Bali
Bali's culture can be best described as deeply spiritual and unique in every way. Its culture finds influence from a mix of various cultures borrowed and adopted over time from other nations and neighboring dynasties.
Unlike other parts of Indonesia where Muslims are a majority, Bali is a Hindu majority province with some Buddhists and Muslims as minorities.
The local culture is deep rooted in Bali's history as the island was ruled over by Hindu rulers that reigned over the neighboring Java. Temples and artifacts as well as architectural marvels from ancient times are spread across the length and breadth of Bali, and are truly a sight to behold.
The locals are very friendly and polite towards strangers. However, they are very modest and believe in simple living. A majority of locals are involved in the tourism industry or are in the farming and fishery sector as these constitute a major portion of Balinese economy.

Food in Bali
Food in Bali consists of a wide array of dishes, from the ubiquitous Indonesian affair of some exquisite delicacies like Pisang Goreng, Nasi Goreng, Babi Guling, Bebek Betutu, Mini Rijsttafel to international fast food chains and Asian delights, foodies visiting Bali are in for a tasty treat.
Balinese people love their street food and some of the most authentic dishes can be found from the vendors selling at road sides or beaches.

Places to Visit
Bali has a lot to offer to visitors landing on its shores but its best known attractions are undoubtly its gorgeous Hindu temples. They are a delight to gaze at and visit, for people from all over the globe.
Besides temples, the landscape offers countless experiences to indulge in. Beaches are a major attraction in Bali and are thronged by many visitors for their charm as well as beach side parties.
Away from the beaches, Bali is mostly lush green rice paddies and farm land as well as swathes of rainforest reserves. The north of Ubud and East Bali are the best regions to witness rural scenery in Bali. The volcanic mountains provide a picturesque backdrop and adds to the beauty. Mount Agung and Mount Batur are some of the most famous volcanoes in the region.
Balinese Art cannot be skipped when visiting the province. Ubud is the artistic capital of Balinese art and has numerous museums and art galleries to showcase the rich array of artistic work done by local and foreign artists.

Waterbom is a popular water park in the region that is thronged by families for its exciting rides and party atmosphere. Bali also has a safari and marine parks for visitors to explore the wildlife.
Other activities include adventure sports like river rafting, trekking, rock climbing, surfing, fishing, snorkeling, sea diving and going on cruises.
All of Bali exudes a pleasant aura and has something to offer.