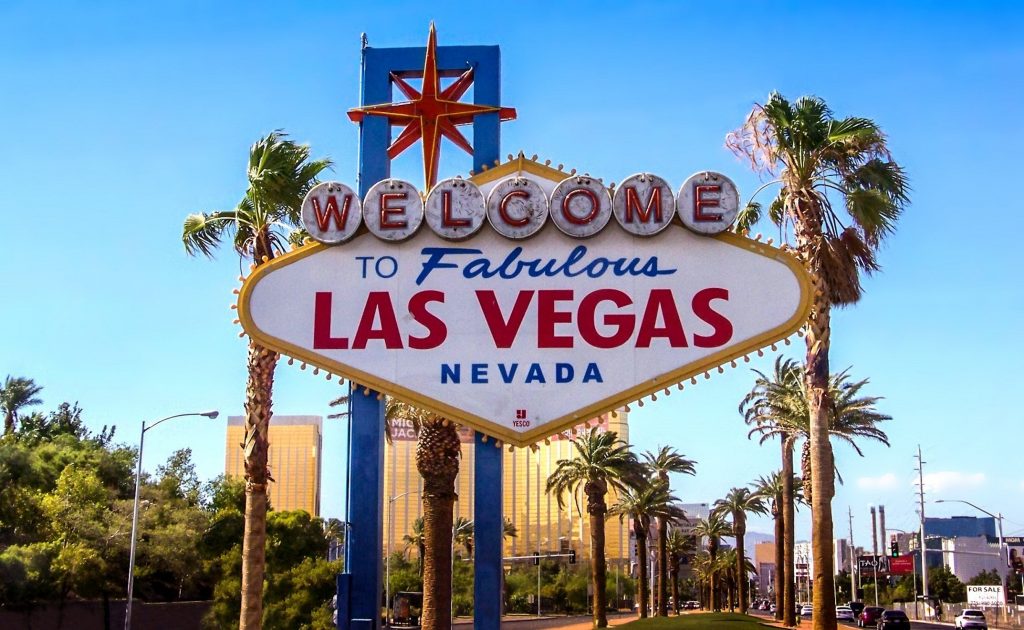 Las Vegas is the gambling capital of the world. No other city comes close to the amount of gaming operations that serve customers. And players of every level can find something to their tastes. If you're the kind of player that likes to wage $100 or more on every hand of Blackjack and Baccarat, or on the spin of the Roulette wheel, a high limit room may offer you everything you've been looking for when it comes to gambling.
The standard casino floor isn't set up to handle high rollers. Betting limits are often too low. But tucked away out of sight are special high limit rooms that provide higher limits, more privacy and a much better service. Below, we've curated the best high limit rooms in Vegas in 2018. If you like to bet big, bet in one of these casinos.
Make sure to check out this guide to visiting Las Vegas prior to your next trip.
What are the best high stakes gambling rooms in Las Vegas
Wynn Sky Casino
At the very top of my list is the Wynn Casino, along with its sister property, Encore. Personally, I've been staying and gambling at their resort for years. They are fantastic hosts, the gaming is first class and there are also loads of activities on the property away of gambling. But that's for another time. Today we are focused on their high stakes offering.
Wynn Sky Casino, located on the 63rd floor of Encore Tower, is probably the most exclusive casino in all of Vegas. Why? Well it's location alone offers stunning panoramic, floor-to-ceiling views across the city. As such, it offers gamblers an open atmosphere in which to play. This is atypical in Vegas where casinos normally aim to keep you away from natural light so that you lose track of time. What does it take to get into the Sky Casino? Just a credit limit in excess of $300,000 and request to book the room.
Bellagio's Private Gaming Villa
Located on a private floor in the Bellagio is the 2,600 square foot private gaming villa. This unique gaming experience started back in 2013 and was built specifically for the biggest whales wo wanted to gamble in private away from onlookers and disturbances. Gamblers in the Private Gaming Villa can be joined by butlers, masseuses and private dealers. Like the Sky Casino, it will take a credit limit of $300,000 to gain access and one hour's notice.
The Mansion at MGM Grand
Whales are kept completely separate from other gamblers at the MGM Grand thanks to their own private mansion. The mansion even has a separate entrance complete with Rolls Royce pickup. Step out of your Rolls and you'll be greeted by stunning gardens and an atrium filled with marble and fountains. Mansion residence get their own private pool as well as exclusive access to MGM's high limit casino which is reserved especially for guests.
Aria High Limit Room
If you want a private gaming experience in a stunning high limit room without needing an enormous credit limit, Aria could be the casino for you. It includes a full bar with exceptional customer service, even for high limit rooms. Bets typically start from $200 on games like roulette, Blackjack, Baccarat and Slots.
The Talon Room at Cosmopolitan
Want to bet big and dine in? Then visit the Talon Room at Cosmopolitan. This exclusive high stakes room, which as minimum bets of $500 at the weekend and $300 during the week lets you order food from any of the casino's fantastic restaurants and enjoy it in peace and quiet in the room thanks to an isolated private dining area.
So there are my favorite high limit rooms. Remember, however, that you can find high limit rooms at almost every casino, regardless of where you are staying.