VIP is usually the way to go. Not to be a snob or anything, but it's nice to have a chair once and a while and escape the crush of dirty hipsters. Ok, so maybe I'm a snob.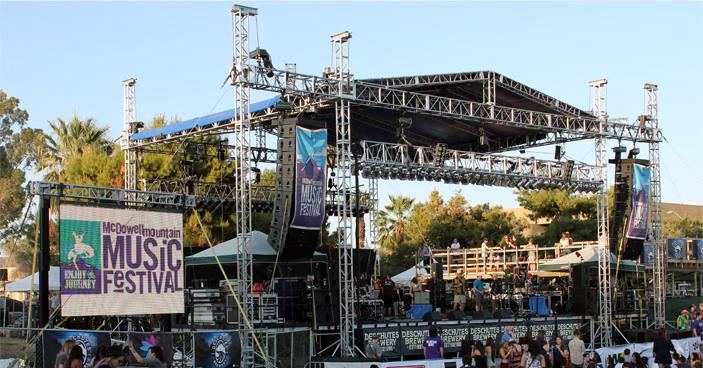 What's really great about VIP tickets for the McDowell Mountain Music Festival in Tempe, AZ every March is the armband of drinks that is included in the price. I'm a pretty big drinker and even I can't use all six tickets every day. One year I was dared to try and passed out mid-way through Michael Frani. How is that even possible?? Thankgod for the Adirondack chairs in the VIP section, otherwise I'd be sprawled out in the back 40 with all the other overdosers.
The quickest way to get cheap VIP tickets is to try the discount code "DISCOUNT"  when checking out. It worked for me for a couple of years. This year I scored free VIP tickets through a radio station in Phoenix. They were giving them away to subscribers to their feeds. When they announced, I jumped in the car and sped over there right away.
Another way to score free VIP tickets for MMMF is to do a big favor for a friend and then in return he can buy your ticket because he owes you. This usually works best for CC because she's got that kind of sway, but even I have had luck with bartering. Gotta get creative folks! Especially when three-digit ticket prices are of concern.
The festival gets better every year. It's been an annual event about a decade now, and—even thru the lull in venue size and attendance around the time of the massive economic shit bomb of 2008—the line-up is always great. This year's highlights are Ben Harper/Charlie Musselwhite, G Love of Special Sauce, Donna the Buffalo, the Disco Biscuits, Slightly Stoopid, and for the EDM crowd we got STS9 in the house!