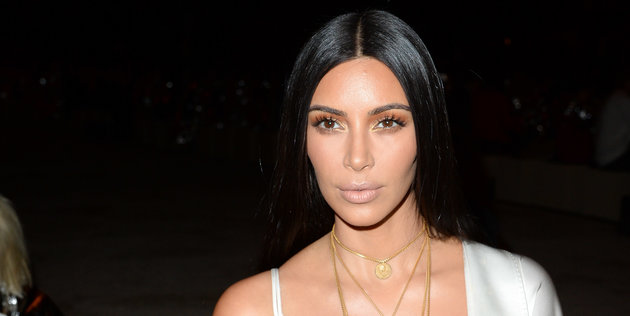 Who would've thought that this dream girls world would be turned around in the last 12 hours. After the Givenchy show yesterday October 2nd, the reality star went back home to their French estate accompanied by two of her sisters, Kendall and Kourtney, who were to be taken out later that night with Kim's security team.
Kim had been alone in her apartment at the Hotel Duvier they had arrived earlier from the Givenchy Fashion Show. Her younger and older sister both stepped out for a night out in Paris. The men who were dressed as French police officers made their way into the reality tv house and stole and approximate 11 million dollars worth of jewelry.
After the incident and a police report being filed, Kim returned in a private jet back to the United States of America straight to New York City where her husband Kanye West was waiting for her.Her publicist released a statement saying Kim was "physical unharmed but badly shaken" and its no wonder that it's going to be a while before KKW can recover from her frightening ordeal of being bound and robbed at gunpoint in Paris.
Kim returns to the US in a complete state of shock when she phoned her 39 year old husband who was in New York City at the time headlining at Meadows Music & Arts Festival in Queens. As soon as he was informed of this incident he dismissed the show and apologized to fans.
Our condolences go out to the reality star and her family and loved ones. No one no matter who it is deserves to go through such traumatizing events.