Pollstar released their list of the Top Global Concerts. The list is based on average box office gross per city and includes average ticket price for shows.
1. The Rolling Stones – $8,566,784
The Rolling Stones have been around since 1962. The band from London consists of Mick Jagger, Keith Richards, Ronnie Wood and Charlie Watts. They may be older, but they can still rock and put on a great show. They are a band that is listened to amongst different generations. Fans of all age still go see the Stones live. The average cost for a ticket to one of their concerts is $180.54. They come in 1st earning over $8 million dollars.
2. U2 – $5,390,005
The rock band from London has been rocking out since 1976. Bono, The Edge, Adam Clayton and Larry Mullen Jr. make up the iconic band, U2. They have been around a lot longer than I thought, but still put on a hell of a show. The average ticket price to see them live is $108.15. They come in 2nd earning over $5 million dollars.
3. Take That – $4,461,359
Take That is an English pop group that has been around since 1990. The group includes Gary Barlow, Howard Donald and Mark Owen. Jason Orange and Robbie Williams also used to be part of the band. They have a large fan following in London and still perform around the world. The average ticket price to go to their concert is $108.93. They come in 3rd earning over $4 million dollars.
4. Taylor Swift – $3,288,781
Taylor Swift might just be the biggest artist of the moment. At only 25-years-old, she has a lot of time to move up in these rankings. She is currently on a worldwide sold-out tour and I think she is just getting started. Her concerts are always a huge production. It costs fan an average of $108.58 a ticket to see Swift live. She comes in 4th earning over $3 million dollars.
5. Kenny Chesney – $1,617,654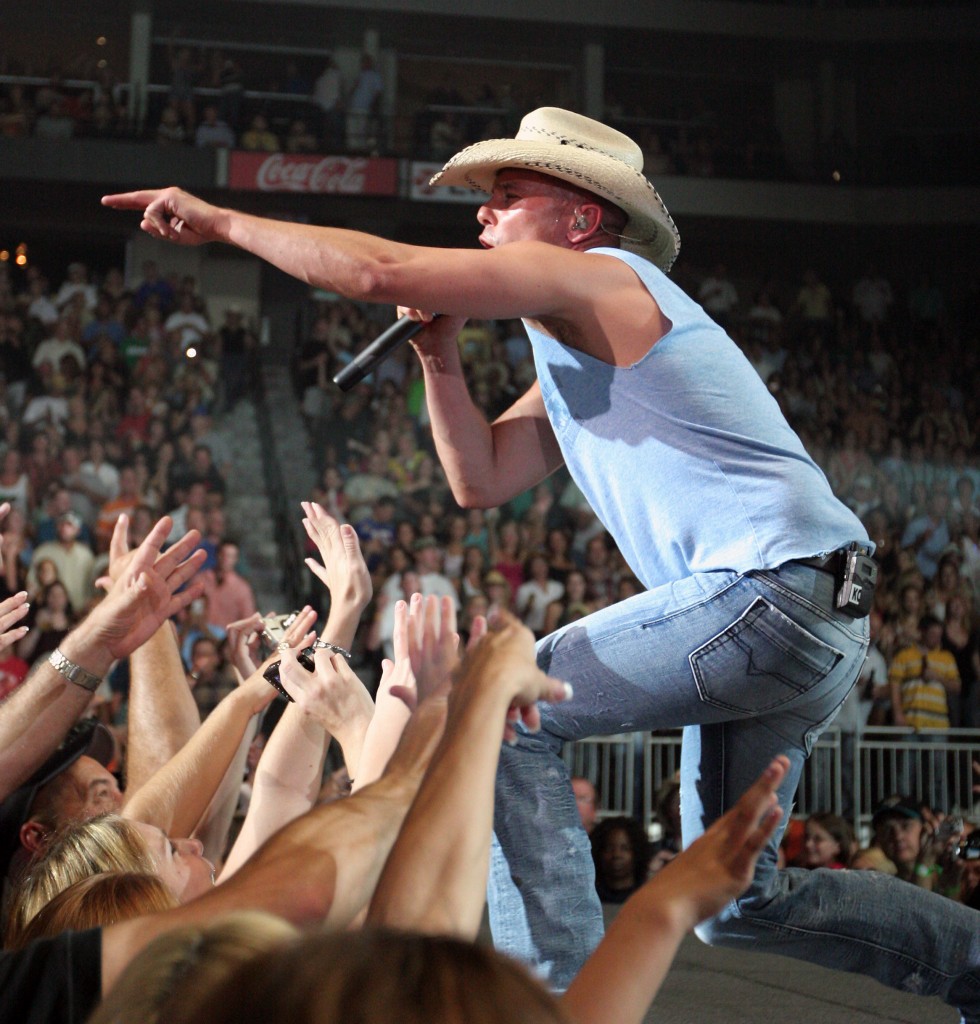 The country singer and songwriter has been in the spotlight since 1993. He continues to put on a fantastic show and people all over the country still rock out at his concerts. The average ticket price for a Chesney concert is $79.55, the lowest on the list. He comes in 5th earning over $1.6 million dollars.
Check out the full list of 20 here.