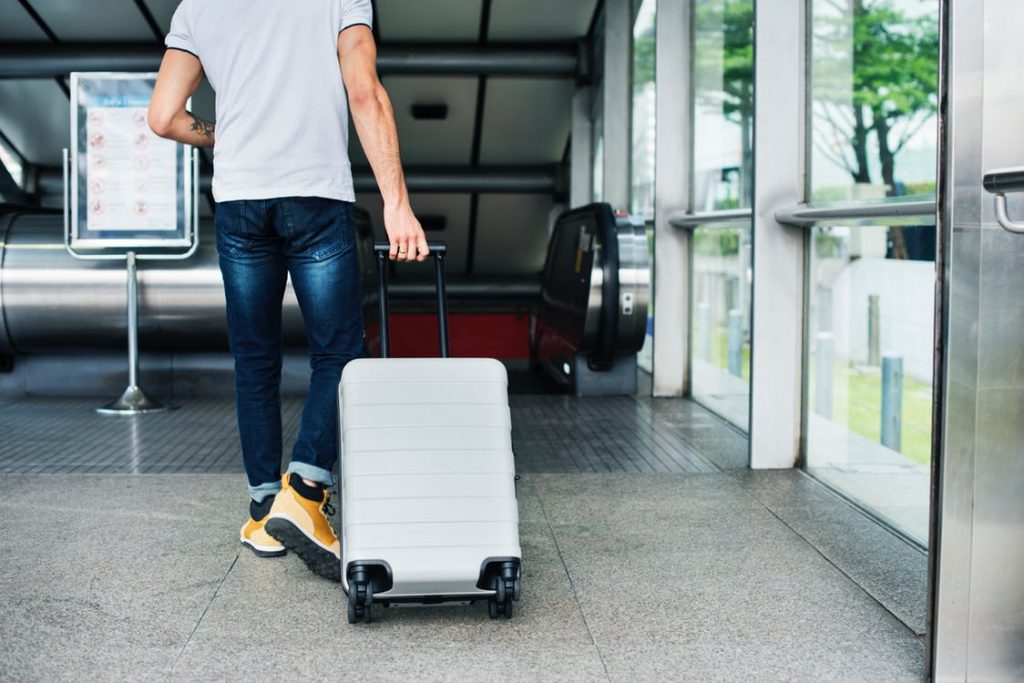 Who doesn't dread packing? It's time consuming, kind of stressful and we always manage to leave something behind no matter how much time we give ourselves to plan and pack. Thankfully the Discount Promo Codes guide is here. This team of savvy travellers are here to provide you with the tips you should be adopting when it comes to your luggage. From foolproof methods to help you avoid forgetting your essentials, to ensuring it's secure on its travels through luggage handling and beyond. Make this task more manageable and optimise your luggage with these tips.
Perfect the Ultimate Packing List
Rather than scrawling quick notes down when you remember items you want to pack, why not build the ultimate packing list. Store it on your phone or laptop where you can easily edit it and write down everything you need. Even organise it into subsections if you're feeling organised. As well as ensuring you never leave anything behind, you can also tailor it to varying trip durations and return to it when you realise certain items aren't necessary and you don't find you need them.
Buy a Quality, Secure Case
More often than not your suitcase is in safe hands, but is it really worth the risk? Especially if you're taking valuables or your toiletries rack up to a hefty amount, you know you don't want to be without those items. Buying a suitcase that is secure is therefore a pretty good idea. Why not get a case with a built in lock? Tripp offer durable suitcases with that added safety insurance. Their Holiday 6 range in particular come with a combination lock, that much safer than a cheap padlock many choose to add to the zips of their suitcases. Hosting amazing deals all the time, find Debenhams promo codes and save as much as 25% on a trusted Tripp suitcase.
Take Advantage of Free Extra Luggage
If you're taking luggage in the hold, you should still fully make the most of any allowance you have for cabin luggage. Not only does this mean you can take more, but that you have a backup if anything was to go wrong and your main luggage went missing. Even if you simply take a backpack, ensure you pack spare underwear and socks, as well as swimwear and flip flops if you're holidaying somewhere sunny. This means regardless of how long you're waiting for your other luggage to turn up, you can still strut poolside without a care in the world.
Pack with Packing Cubes
An organisational person's dream, packing cubes can be the saviour you need when it comes to packing. Not only does it help you to sort and arrange your packing, but also helps you avoid over packing and squeezing every last item into your suitcase possible. Don't simply organise by type of clothing item. Use packing cubes to work out your outfits and what goes together. This will also assist in that over packing problem, as you'll be able to more easily visualise what can work together and decide you probably don't need those 3 extra T-shirts.
Other Essential Packing Tips
Pack any pairs of shoes at the edges of your suitcase with the sole facing out to avoid making clothes dirty.
Rolling over folding is key to making more space, but any clothes that crease should be folded and placed on top of rolled up clothes rather than beneath.
Stuff any bulky shoes like boots with socks and underwear to capitalise on that space.
Always Have Transparent Liquid Bottles
It's one of those things that slips our mind and then hits us right at the last minute. If you're only taking hand luggage and plan to take liquids, you need to limit them to up to 10 100ml bottles, stored in a clear plastic bag for visibility at security. With many of us forgetting about it, we end up spending a small fortune on travel miniatures that cost the same as their full-sized counterparts. Whilst things like toothpaste and aerosol deodorant probably make sense, ensuring you have some transparent bottles available means you can dispense things like shower gel and shampoo straight from what you already have at home.
Make Your Luggage Stand Out
When you get to the airport, they do provide you with a receipt for your hold luggage that matches up to the label they wrap around the handle of your case. But no one wants to compete in the airport luggage carousel Olympics only to find they've hauled off the wrong case. Make your suitcase stand out and ensure you add something that'll highlight this is your case and no one else's. There are a number of ways you can do this. Tie a ribbon around the handle (and make it a big one), go above and beyond on security and add a luggage tag with a bold design and all your details written on it, or use a luggage belt for extra precaution, too.
When it comes to going away, luggage should be your priority. Not only do you need to ensure you pack the right things, but you also need to do the utmost to keep it safe and secure. By following these tips, you can bid goodbye to that begrudging feeling and instead focusing on making sure you're ready to go. And for goodness sake, make sure your passport isn't in your suitcase.