It is Friday night and you are ready to curl up on the couch and relax with some Netflix after working a hard week. You have your snacks, your drinks and found the perfect series to start binging on…
But the enjoyment doesn't last long when that dreaded Netflix error pops up.  Technology can be a pain when it doesn't work the way you want it to. But there are some tips to getting around these errors and other Netflix problems. A good way to avoid errors with Netflix is also described by Anonymster in this new article. You can also find out how to stream Netflix from anywhere in the world with this guide.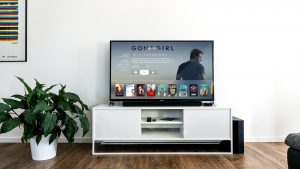 The Netflix proxy error is more common than we would like it to be. Luckily, there are ways to fix this error, especially with the help from this guide by vpnsrus.com. With this guide, you will be able to get rid of that annoying error and get back to enjoying your shows. It is the start of November and that means even more options to watch on Netflix. Plus, there were a lot of additions in the month of October. For one, the second season of Stranger Things just was added on October 27th. This is a show that you definitely don't want to get interrupted in with those Netflix errors!
Fixing the Netflix errors is just one of the many tricks to the streaming service. If you are having a hard time finding something on Netflix and their recommendations are falling flat, check out Flicksurfer. This is a site that lists all content available on Netflix. You can search by genre or by ratings from Rotten Tomatoes, Netflix, IMDb or a combination of all three.
Sometimes we have a change in taste. You may have been fond of a movie back in the day, but now you just aren't feeling it. You can actually go back to see everything you rated on Netflix and edit the ratings if you would like. Hover over your name again and go to your account. Scroll down to rating and here you can see the things you have rated and make adjustments to the list.
The quality of your Internet connection will determine how well content streams on Netflix. You can edit this option so that you can stream high-quality videos. Just hover over your name at the top right corner and click to access your account. Then, scroll down to the playback setting. Choose the setting high and now you can stream high-quality videos.
Netflix has changed the way everyone watches television. The streaming-service offers hundreds of movies and shows at just the click of a button, but can also come with some tricky issues, but there are always some tips to help you navigate through Netflix!