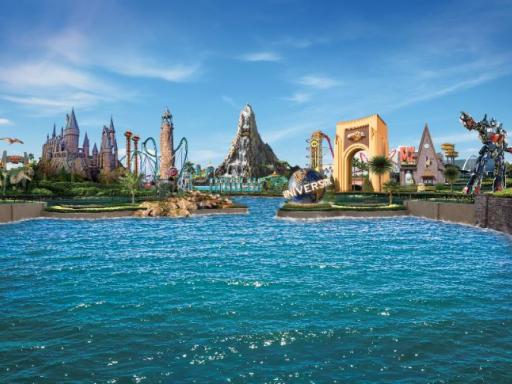 It is time to plan the ultimate annual family vacation! Universal Studios in Orlando is the perfect place to have fun in the sun with the whole family. Don't forget to plan ahead to save on buying Universal tickets for the family.
The Rides
Of course, the most important part of a vacation at Universal Studios are the rides! There is really something for everyone to create a vacation of a lifetime. You must make the time to ride on the Hogwarts Express, Revenge of the Mummy and the Hollywood Rip Ride Rockit!
Some of our favourite rides include:
Transformers: The Ride 3D
Who doesn't love all of The Transformers movies? Now you can experience the films in this 3D ride! Sit in a vehicle led by Optimus Prime and Bumblebee. The ride takes you on a fast and exhilarating journey to help save the planet! It is a great ride for all ages.
The Incredible Hulk Coaster
This is known as a launched roller coaster. It is based on the comic book superhero and the ride isn't for the faint of heart. The roller coaster flies up to almost 70mph!
The Simpsons Ride
This simulator ride is based in Springfield and is a must for any Simpsons fan. It is fun for the entire family!
Other Attractions
Universal Studios offers more than just rides! The entire park is full of entertainment. There is a whole world dedicated to Harry Potter or you can let loose and dance with some Minions. Your family also has the chance to take pictures with Shrek and battle aliens with the Men in Black.
If you are looking to slow things down a little, there are tons of spots to grab a bite to eat. Or you can attend one of their many shows, guaranteed to entertain everyone in the family. Universal Studios is the perfect place to experience all of your favorite movies and character.
Universal Studios Resort
Florida is a great state to visit, especially when they have Universal Studios! The Universal Studios Resort is a great place for the whole family to stay! They offer package deals, plus it is really close to the fun. For the ultimate Universal Studios experience, you will want to check out staying at the resort!