The 13th annual McDowell Mountain Music Festival kicks off on March 11th and they have just announced a lineup that is full of amazing artists.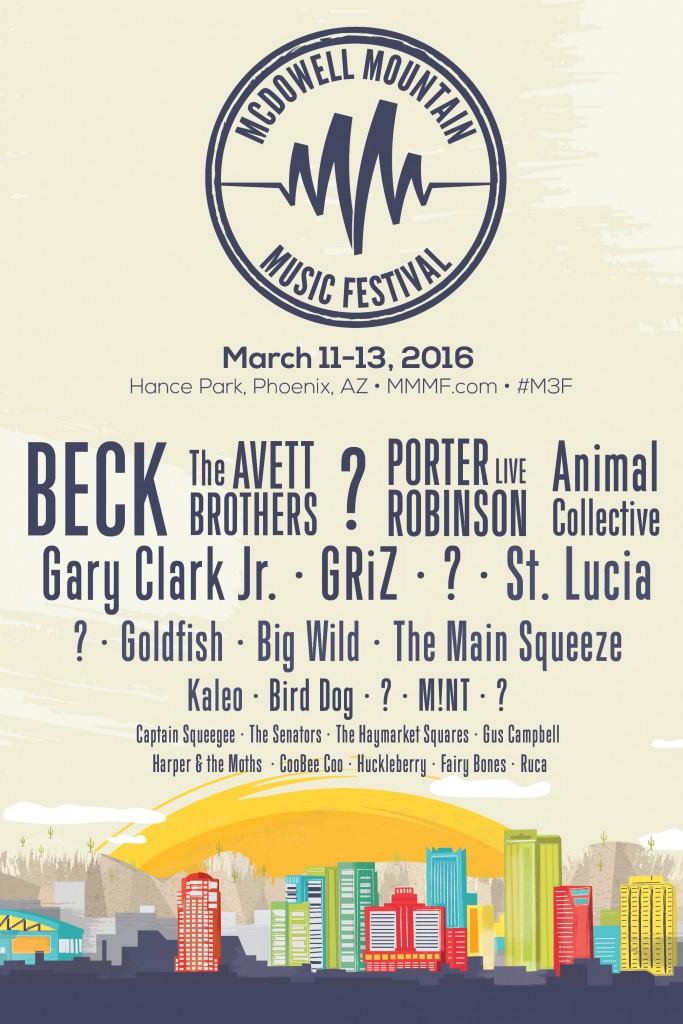 The festival will take place March 11th to March 13th at Hance Park in Phoenix, Arizona. On Friday, Animal Collective and Beck will headline the first night. Porter Robinson Live, St. Lucia and The Main Squeeze will perform on Saturday among other great acts. The Avett Brothers, Bird Dog and more performers will close out the festival on Sunday.
The McDowell Mountain Music Festival is always a great time and has been rocking Phoenix since 2004. The festival happens to be a 100% non-profit music festival with all proceeds going to Phoenix Children's Hospital Foundation and UMOM New Day Center.
The festival promotes three important elements: community involvement, corporate participation and charity. For three-days, festivalgoers can dance along to their favorite bands and all while supporting and raising money for a great cause.
For more information on the McDowell Mountain Music Festival, visit their website at MMMF.com.