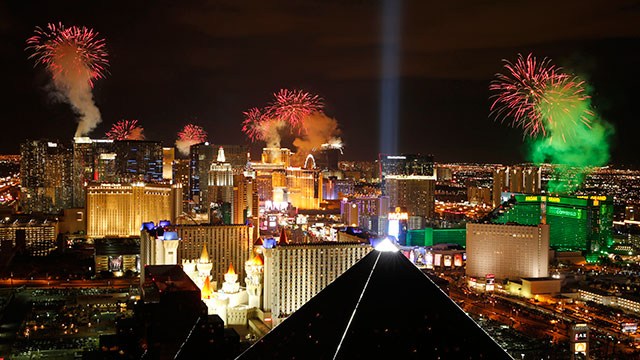 Everyone knows that Las Vegas proudly bills itself as the entertainment capital of the world, so it should come as no surprise to discover that it is also home to some of the most luxurious hotels, spas and resorts to be found anywhere on Earth. Of course Vegas hotels and casinos have always walked hand in hand, but even the most dedicated player is going to need a little R & R break time away from the pit at some stage!
In this article we'll take a look at some of the most luxurious accommodation to be found both on and off the strip, as well as discuss a few of the classic Vegas services that every visitor should make use of.
Four Top Las Vegas Hotels/Resorts
It's estimated that there's over 120000 hotel rooms in Vegas, with around half of that number packed into the four miles of the famous Strip. However when it comes to truly iconic, world class luxury and service there's a few hotel resorts that just blow the opposition away. Here's a run through of some of the favorites: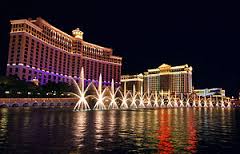 The Bellagio
Without question one of the most famous hotels in the world, the Bellagio is synonymous with high brow, truly elite standard accommodation and luxury services. Classic elegance personifies the architecture which is capped off by the iconic lake that straddles between the hotel and the Strip. The Bellagio hosts a number of permanent and seasonal art shows throughout the year, and also possesses stunning botanical gardens and world class entertainment.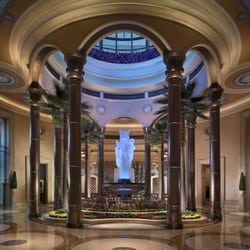 The Palazzo
Anyone who has enjoyed playing games on Vegas Palms Online Casino will recognize the style of that awesome site being very similar to that of the Palazzo hotel & casino. For those who like the Vegas style personified by movies such as Casino, then this is without doubt the very personification of grand old Vegas. Sumptuous grand luxury with a pronounced Mediterranean feel, the Palazzo also houses an amazing range of luxury services and boutique stores. An award winning spa with several pools, five star dining and even the Las Vegas Car Museum – there's something for anyone in this incredible hotel!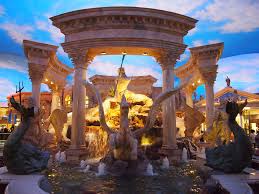 Caesars Palace Hotel & Casino
Having just recently celebrated it's 50th birthday, Caesar's Palace is a timeless landmark of Vegas that'll be easily recognizable even to those who've never set foot in a casino. Always popular with the great and the good, this historic hotel superbly makes the most of it's classical style, so much so that rather than have a spa they have a Roman bathhouse! World class performances and sporting occasions are even held in the 'Colosseum'. Needless to say the resort also houses several high end restaurants and night clubs too.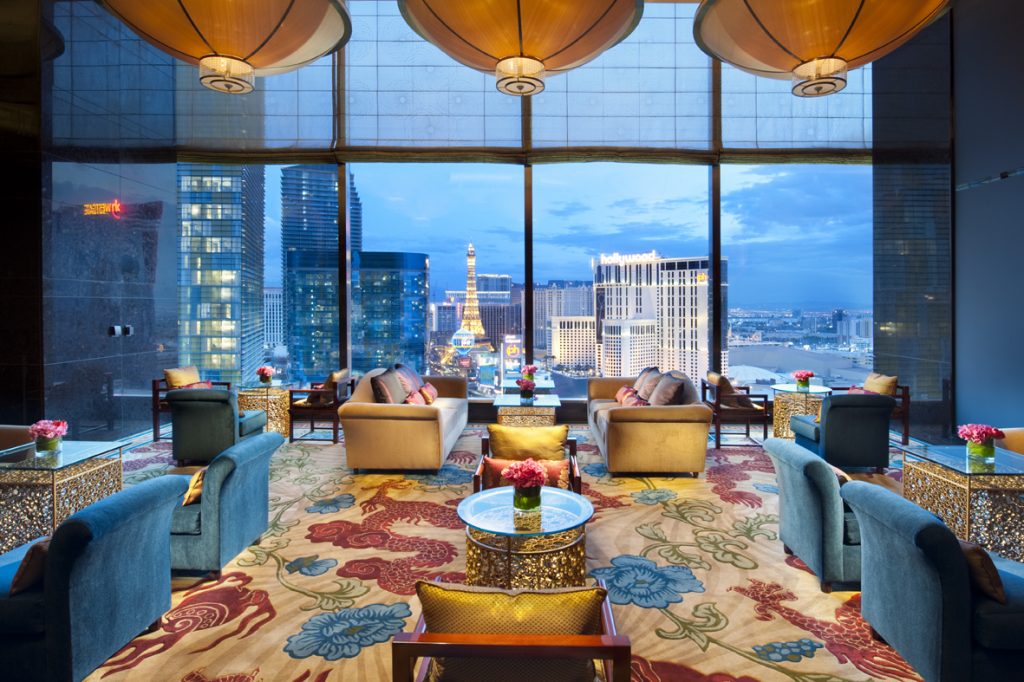 The Mandarin Oriental
Enjoying top online casino games via your favorite app is all well and good, but when a hotel and casino experience is this incredible there's simply no comparison! As the name implies this resort adopts a stylish and sophisticated asian theme, renowned for being a slightly more laid back and relaxing destination than most other hotels on the Strip. It's a honeymooners favorite, in no small part thanks to being home to what is widely considered the most indulgent spa facilities anywhere in Vegas.
Services To Look Out For In Vegas
Las Vegas has probably the most intricate and emphatic service industry of anywhere in the world. Quite simply if you have the bankroll you can do pretty much whatever you like, and there's always going to be people ready and willing to provide a service.
Vegas concierge services are a big industry and quite rightly so. A good concierge – be it through one of the top hotels or even a private personal hire – can really bring a Vegas stay to life. They will be able to arrange tables and tickets to anywhere in town, provide transport around the clock and basically be there to offer an immediate solution to any query any time. It's quite incredible the difference that they can make, and over the course of a few days they can represent excellent value especially for larger groups.
A golden rule of Vegas and one that will also enhance every stay is to tip wherever possible! It needn't necessarily be a huge amount, but you'll find especially at the larger hotels that there are vast numbers of staff there to cater for your every whim. That may mean parking your vehicle, carrying bags, even holding a door open – earning the appreciation of the locals is a surefire way to having an even better time.