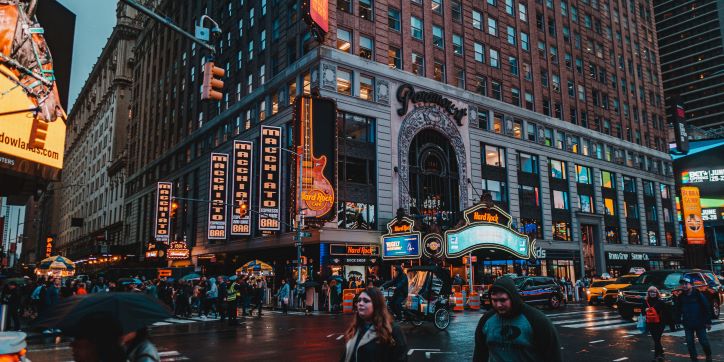 Anyone who has ever tried to go shopping in New York City knows that it can be a daunting task. With so many stores and options available, where do you even start? And how can you make sure that you're getting the best deals?
Don't worry – we're here to help. In this article, we'll give you some tips on how to plan your shopping trip in New York City, so that you can make the most of your time and money. Let's get started!
Figure Out Where You Want to Go
For most people, shopping in New York City is a completely new experience, especially if you've never been to the Big Apple before. If this is the case, you probably don't know the best places to shop in New York City this fall, so before you go, it's important to do some research. Look into the different neighborhoods and boroughs of New York City and decide which ones you want to visit while shopping.
Are you looking for a luxury shopping experience in Manhattan? Or maybe something more eclectic in Brooklyn or Queens? Knowing what kind of stores and shopping experiences you're looking for will make it easier to find the best places to shop in New York City.
Ask Yourself If There Is Anything That You Need
Planning a shopping trip in New York City can be an exciting and rewarding experience. Whether you're looking for something specific or are just browsing, it is important to do your research before heading out so that you have the best experience possible. If you are looking for something in particular, like a new outfit or the perfect souvenir, you must have an idea of what you would like before traveling. This can help you to find what you need at a much faster rate, so you can spend more time browsing the racks of the most popular stores in the city.
Knowing what you are looking for will help you decide which stores and/or areas of the city to visit. You may also want to research online or check out guidebooks available at local stores, so that you can find out specific store locations and any special deals they may have.
Plan Transportation in Advance
Another key part of planning a successful shopping trip in New York City is to plan your transportation in advance. However, it can be hard to organise transport when you don't know where you want to go, which is why finding the best locations for your shopping trip is of the utmost importance.
Of course, once you have decided on where to go, you will know whether you need to take public transit around the city or rent a car for the day. If you decide to take public transit, make sure to look up the train and bus schedules so that you can plan your routes effectively and get to each store on time. On the other hand, if you decide to rent a car for the day, be sure to book it in advance and make sure you have enough time to pick it up and return it.
No matter which form of transportation you choose, make sure to factor in time for travel within the city when planning your shopping trip itinerary. This way, you can be sure that you have enough time to get to each store without any delays or disruptions in your plans.
Make Sure to Budget
Planning a shopping trip in New York City can be exciting, but it can also be very expensive. Before you head out on your shopping adventure, it's important to make sure that you have a budget set in place and that you stick to it.
Budgeting is key when you plan to shop in NYC. Not only will it help you to stay within your means, but it will also keep you from overspending and regretting it later on. Some tips for budgeting include writing down a list of items you need and setting an appropriate amount of money to spend on those items. You should also think about how much money you have available for other activities and factor that into your budget.
Make sure to consider all the shops before setting a budget. Knowing what stores are available, how much they cost, and what types of items they carry can help you make better decisions when it comes to spending money. Additionally, look for sales and discounts that may be offered by stores or even through websites like Groupon. These can help you save money and still get the items that you want.
While budgeting is important, don't forget to treat yourself. A trip to New York City should be cherished and remembered, so don't forget to add in a little bit of extra money for a special souvenir or treat. This will help make your trip even more enjoyable and meaningful.
Conclusion
There you have it! Planning a shopping trip to New York City can be overwhelming, but it doesn't have to be. With careful planning and research, you'll not only save time and money, but also make the most of your experience. From deciding what stores to visit, where to find them, and how to get there, you're now ready for an amazing shopping experience in the city that never sleeps!