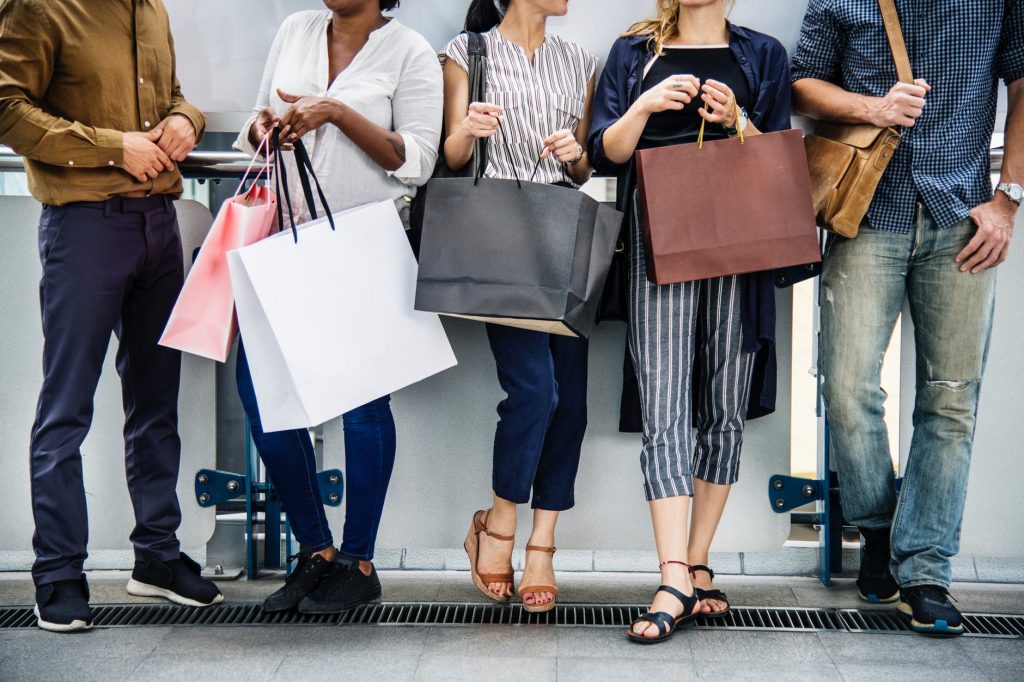 Online retailers are getting increasingly creative to lure customers to them. Online shoppers should be alert on how to grab the best deals. However, all you sluggish people out there worry not. Even if you are a couch potato lazy enough to grab the remote, we have scouted some hacks for people like you. All you smart deal hunters out there, here are some easy ways to get major discounts without too much effort, try using these clever online shopping tips. You can also pay attention to online ads and see the Facebook ads difference when it comes to saving money.
Do not fall into the dynamic pricing trap
Dynamic pricing is a strategy followed by online sites which shows different prices to different customers based on search history, browsing patterns, location and demand. Surely you must have noticed how flight fares just shoot up when you browse for them the next day? With the technology behind dynamic pricing getting better, online retailers are aware of the price point you generally pay and show lesser fares for someone who pays less than you when they shop online.
Here's how you avoid getting conned into paying higher due to dynamic pricing
Clear your browsing history as well as cookies
Log out of all accounts like Gmail and Facebook
Switch to incognito mode
Choose less developed countries to get better prices when booking airfare
Accumulate multiple coupons with various email addresses
Many stores send single use coupons exclusively to select loyal customers. You can increase your chances of saving more bucks by signing up or subscribing with multiple email accounts. You can subscribe them or else you can simply search for exclusive coupons in site like Shoppirate, couponcabin, Couponx, ebates, and etc. Now you may get many discount codes which can be applied for a full priced item rather than a simple code. Save big and you won't regret with this one.
Shop on the right days
All those who love to shop on a lazy Sunday afternoon, are going to lose more than you think. Yes, many stores roll out discounts and various deals on Wednesdays, Thursdays and Fridays. Each product has its own discount day and online shoppers should be aware of it. According to several studies, Sunday is the best day to shop for online tickets. Tuesdays could give you steal deal on laptops and desktops with major names like Dell giving out coupon s on Tuesdays. Saturdays are to indulge the bookworms out there with sales on books, targeting readers who love spending their weekends with nose buried in a book. Wednesday is the best day to get deals on a host of products as most store roll out some fabulous discounts. And always pay attention to the days that you see your favorite brand post Faceboook ads.
Leave items in your cart
If you wish to get a discount on a favourite product which seems to have no deals in sight, just leave them in your cart without completing the purchase. Make sure you have logged in with an account set up with them. If you start to checkout as a guest, they would not be able to get in touch with you. Ensure you enable the option to allow them to contact you about "sales and special offers" option.
Utilise multiple coupon codes strategically
Many websites allow you to combine many coupons and promo codes at the checkout. Keep a watch if the site you are shopping from does the same. Let's say you have a promo code for a 10% discount and a coupon for $5, apply the promo code first. You can follow this up with the $5 coupon for bigger savings.
Sign Up for Rewards
Don't forget to sign up for any rewards program whenever you shop online. Benefits vary across brands and sites and there are many special members-only discounts to advance previews and special sales. This will be useful in flash sites where checking for sale 15 minutes before anyone else can mean the difference between getting the item you want and walking away empty-handed.
Bargain for best deals with the customer service
If you've discovered an expired coupon which could help you save big, worry not! Just contact the customer care and find if the coupon can be extended when you are about to make your order. Most customer care are interested in closing the deal and may give you a new promo code or even extend the existing one. Remember, in order to grab a discount impromptu, ask a few questions about the product and be polite and courteous.
These tips are easy to remember and cash in when sluggish people out there are ready to shop online bagging the best deals without raising a finger.