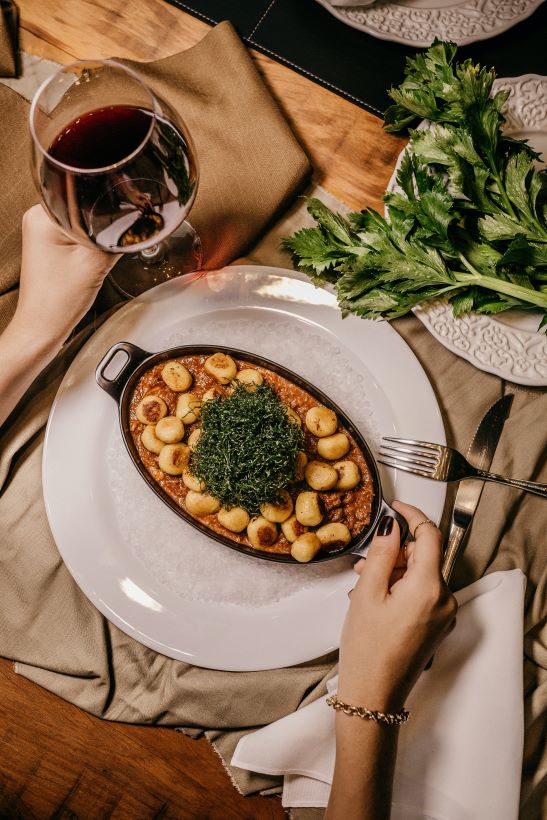 It's the most romantic day of the year, and what could be more perfect than spending it in one of the most romantic cities in the world and at one of the most luxurious hotels in NYC?

New York City is bursting with possibilities for couples looking to celebrate Valentine's Day.

Whether you are looking for a quiet evening alone or a night on the town, there is something for everyone in New York.
Fine Dining
For a quiet evening, try one of New York's many fine restaurants.

Many of them will be offering special Valentine's Day menus, so you can enjoy a delicious meal together, or, if you are looking for something utterly unique, consider spending the evening at one of New York's famous rooftop bars.

There is nothing quite like sipping cocktails and taking in the city skyline with your special someone, whilst sipping on a Valentine's Day cocktail.
Active Love
If you are looking for a more active Valentine's Day, take a romantic stroll through Central Park or visit one of the city's many museums.

The Metropolitan Museum of Art is always a popular choice, and they are sure to have some special events planned for Valentine's Day.
When you walk around New York, it is evident how much the city loves Valentine's Day, every shop window you look into or place you go, there will be love in the air and red hearts scattered all around. Spray a perfume from True Pheromones and surely you will have a New York night you will never forget.

It is a perfect place for romantic couples who love a bit of love.
A Sunset Skyline
Couples that are looking for a romantic way to spend Valentine's Day may want to look into a cruise around the New York City skyline, this is a perfect option for those who love to take to the water.

From the comfort of a luxurious boat, visitors can take in stunning views of the city's iconic architecture and bridges.

There are many different cruises to choose from, including dinner cruises, sunset cruises, and private charters, so you can hire out a boat for you and your special someone.
Burlesque Anyone?
If you are looking for a fun and romantic night out on Valentine's Day, look no further than a New York Burlesque show.

These shows are always entertaining, and what could be more romantic than watching beautiful dancers strip tease right in front of your eyes?

There is plenty of great burlesques shows happening in New York City on Valentine's Day, so be sure to check one (or a couple) out.
Vintage Speakeasy
You may want to consider spending time in a speakeasy in New York City for your Valentine's Day jaunt.

There are plenty of hidden speakeasies in the city that offer an intimate and nostalgic experience. Many of these speakeasies feature live music, specialty cocktails, and delicious food.

Spending time in one of these hidden gems is sure to make for a memorable and romantic Valentine's Day.
Wedding Romance
Planning a wedding in New York City during Valentine's week is definitely a romantic way to tie the knot.
There are plenty of beautiful locations to choose from, and with all the excitement of the holiday in the air, your wedding will be extra special.

Just make sure you pick the right weather season!

Plus, you will have all of those amazing memories to look back on for years to come.

As you can see, there is a lot you can do on Valentine's Day in New York, you just need to know where to look! Hopefully, these tips have helped you with choosing what to do and where to go.

So, what are you waiting for? If you want to spend the most romantic day of the year with the love of your life, then book your trip to New York now! You won't regret it.