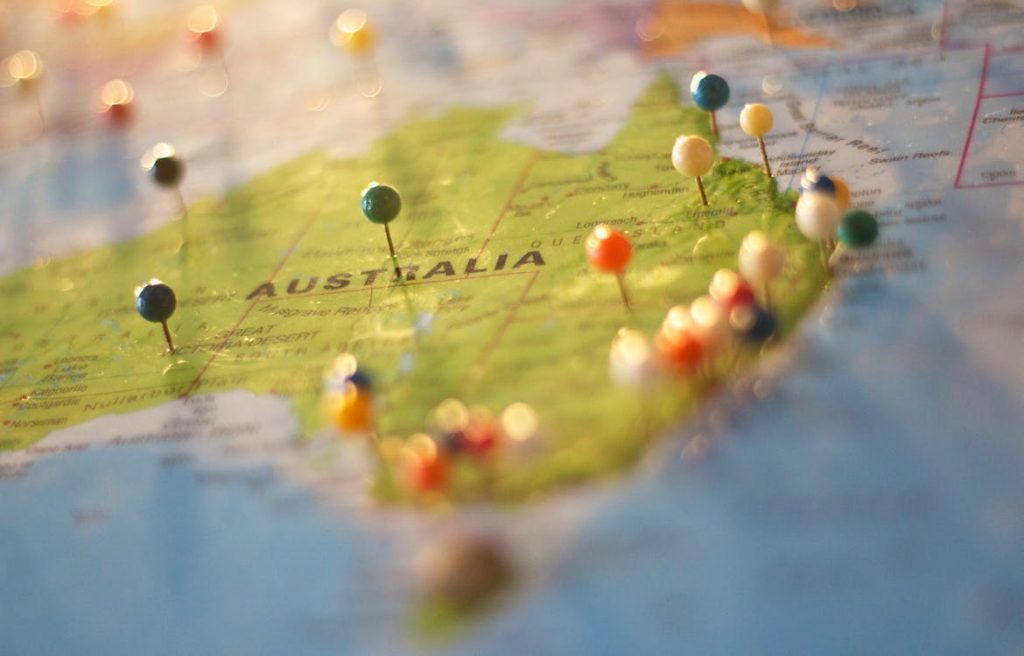 So you've decided to take an Australian road trip which means you're in for the adventure of a lifetime! With so diverse environments from idyllic beaches to rugged bushland, there is plenty to see and do no matter which way you drive or which state you're in. Whether you road trip for a week or for months, you're sure to learn something new and discover places you hadn't heard of before. However, there are some things to think about when it comes to driving around Australia. Here is what you need to know before you begin your adventure.
Make Sure You Have The Right License
If you're not Australian, you need to ensure that you have a valid driver's license before you start your road trip. In order to drive legally in Australia, you will need an International Driving Permit as well as your licence from your home country. Should you be pulled over by the police, you will need to able to show both of these documents. Getting an International Driving Permit can take some time depending on your application process so ensure you leave enough time to pick up or receive your license before starting your trip.
Remember How Big Australia Is
Depending on where you've come from, you may be used to driving three hours and finding yourself in a completely different country. That is not the case when it comes to road tripping in Australia. It is important to remember just how big the country is and that distances that look small on a map might not be as short as they seem. Just to give you an idea: to drive from Brisbane to Cairns (two cities that are in the same state!) means driving around 2000km. This means if you want an enjoyable and relaxing drive it will probably take you around two weeks to do! When planning your trip, keep this in mind as it might be a good idea to focus on one state or one region of Australia.
Learn The Road Rules
The driving laws in Australia may differ from your home country and you don't want to find yourself in legal trouble while on holiday so it is a good idea to educate yourself on the road rules. For example, some things to be aware of are the laws surrounding drink-driving and the maximum blood alcohol level you can have, laws around using your phone while driving and right of way when driving. In Australia, you are never allowed to use your mobile while driving. This includes calls, texting and using your phone for its maps function. For this reason it can be a good idea to rent a car that has GPS features or to install a GPS yourself.
Learn The Parking Rules
As well as learning the road rules, you will also need to do some research about parking rules in different areas of Australia, otherwise, you could find yourself with a hefty parking fine! Part of learning the parking rules is about decoding parking signs and figuring out what they mean. For example,  a 'no stopping' sign means that it is prohibited to stop in that area at all whereas a 'no standing' area means you can't park but you can drop off or pick up somewhere from that zone. 'Bus zone' and 'taxi zone' signs indicate only buses and taxis can stop there. Keep an eye on how long you can park in different areas and whether or not the restrictions apply every day of the week or just on weekdays.
Parking in some Australian cities can be a bit of a nightmare given the amount of traffic and parking restrictions. For this reason, if you're going to be staying somewhere for any length of time it could be useful to organise a parking space for yourself so you don't have to worry about always finding a park or moving your car around. Using a platform like Parkhound you can rent a parking spot or garage off someone who is not currently using it and spend less time stressing on your road trip!
The best way to guarantee a great road trip is to prepare yourself beforehand so that you reduce the risk of running into any trouble during your travels. This way you can focus on exploring, instead of having to worry that you'll get into hot water about parking or speeding fines or losing your license!