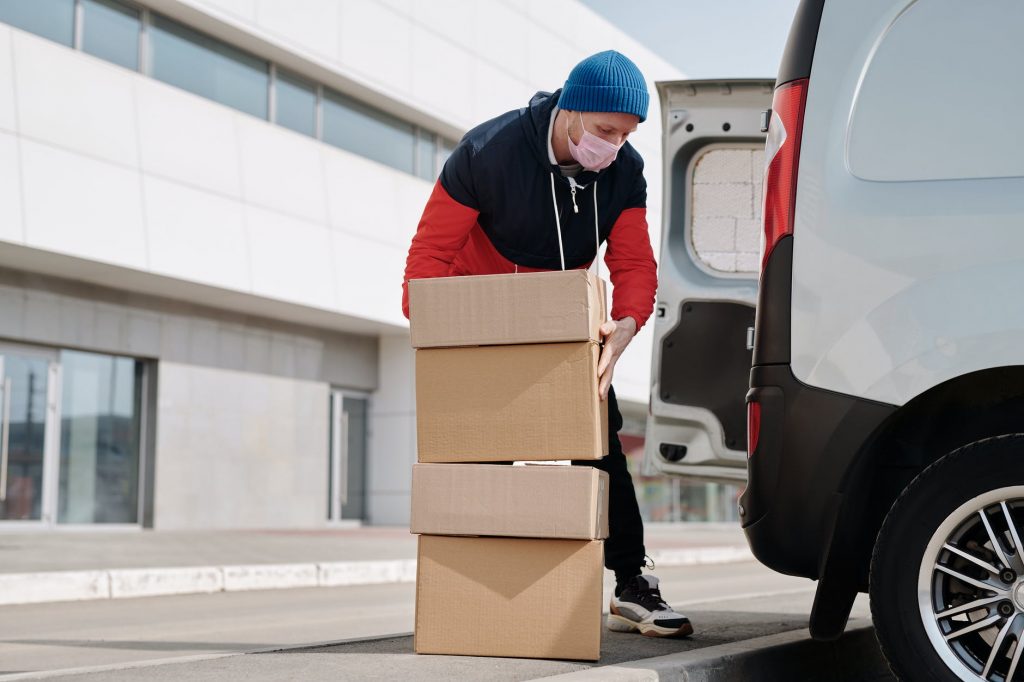 Did you know, 25% of adults in the US shop online at least once a month? With the rise of internet connectivity and eCommerce, it's only natural that the numbers will continue to rise.

If you own an eCommerce business, you most likely also offer delivery services to your customers. You may have your own commercial vehicles or non-owned vehicles and hire drivers to do the deliveries.

As a result, you might want to pick an insurance plan to cover your delivery drivers in case of a car accident. The plan you choose depends on your needs and what you want to cover. It's essential to take such a cover to protect you from liability if your driver is proven to be at fault.
Car Insurance in California
Every driver is required by the law to carry car insurance in California. However, this does not cover the driver if they're involved in an accident when making deliveries.

Additionally, if your driver was using their personal car to deliver, his personal insurance coverage won't pay for any damages or injuries to a third party.

In case your driver injured someone or damaged their property, you, as their employer, can be sued and held liable. To avoid paying for damages, you can pick an insurance plan for your delivery drivers, whether you're providing delivery vehicles or not.
Providing Delivery Vehicles
Every business with vehicles owned by the company, whether it's a manufacturing company, a food business, or a florist that uses the car for deliveries, must have commercial auto insurance.

Car Insurance: You can pick an insurance policy that covers owned or non-owned commercial cars.
Business Owner's Policy: The business owner's policy (BOP) is a package that covers property damage, general liability, and business interruption. However, commercial vehicles are usually not included unless you agree with your insurer to include them.
Worker's Compensation: California has a no-fault workers compensation law that requires you to carry compensation insurance to cover your workers for the wages lost and medical bills.
Non-Owned Vehicles
If your delivery drivers use their personal cars for work purposes, you will also need auto insurance coverage. This is because the standard personal insurance coverage does not cover injuries and damages that occur when the driver is working.

The non-owned auto insurance coverage will protect you from any liability up to the amount you have purchased in case your drivers cause an accident while working.

However, if the accident occurs when the driver is on personal business, the injured third party cannot sue you or hold you liable. The driver's personal car insurance coverage will pay for the damages.
Which Is the Best Insurance Plan for Your Delivery Drivers?
There is no single insurance plan that's right for all businesses with delivery drivers. The best plan will depend on whether you have company cars or the drivers are using their personal cars and the cost of the plan.

However, it's crucial to ensure you purchase a plan so that you don't have to pay for compensation from your pocket, as it can affect your business adversely.

Additionally, ensure you compare different plans from different insurance providers.

Some insurance companies provide extensive coverage; others may require you to increase your contribution amount to cater to your commercial vehicles, while others may not agree to cover them, as they are seen as high risk.

Commercial vehicles are seen as more prone to car accidents than personal vehicles. It is always advisable to pick an insurance plan for your delivery drivers to avoid losses as a result of liability. Ensure you pick the best plan and understand what it offers to avoid inconveniences.