My big brother has been following 
Phish
 from the days of them playing small clubs in Upstate New York. I wish I could say that. He scoffs at my pipe dream to hit the road and follow them like a Phish-head groupie—eating grilled cheese out of the back of a Subaru Forrester, smelling like all kinds of funk and jamming' out night after night to Jonathan Fishman playing his Electrolux vacuum to the classics. Who wouldn't want that?!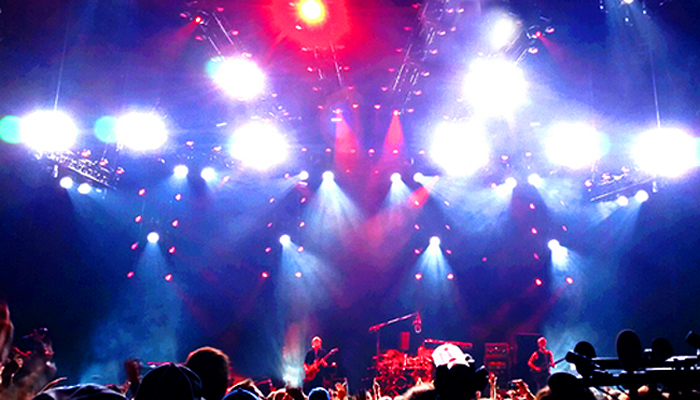 Well, recently I got part of the dream anyway. We blasted out to LA to join friends and see Phish at the Forum in Inglewood. Wow! Is that a cool joint. It's a mid-century "George Jetson" arena complete with space-age details and groovy people. The place was packed, and while I come-and-go with jam bands Phish is King. The dancing never stopped. We had killer floor tickets and our larger group created party central near the front of the stage. Rad light show, tons of energy, and always fun.
Here's the set list for Phish at The Forum, Inglewood, CA 10-24-14:
Set I: 46 Days, Tube, Train Song, Ghost > Sparkle > Sample in a Jar, Divided Sky, The Line, It's Ice > Kill Devil Falls > Bathtub Gin
Set II: 555 > Backwards Down the Number Line > Down with Disease > Fuego > Twist > Bouncing Around the Room, David Bowie, Character Zero
Encore: Harry Hood, Grind
'Sparkle > Sample in a Jar' and 'Bouncing Around the Room' brought down the house. The encore is always bitter and sweet, especially ending on 'Grind.' Spilling out into the beautiful night air, I craved a White Castle and another ticket. Phish plays three nights in Las Vegas for Halloween. Boy, do I wish we could hit that jam. Instead, we hit the road early the next day toward home (speaking of Grind). Gotta get back to work to pay for the next gig: The Black Keys at US Airways Center Nov 10th. Yay!