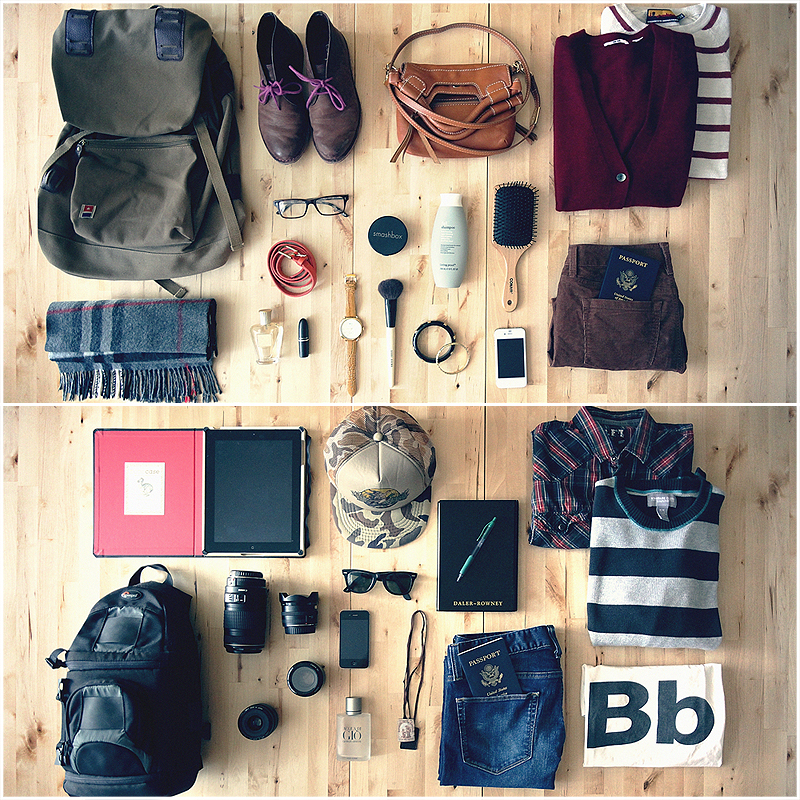 When you travel as much as I do, you get good at packing. You rarely find that you have forgotten something, and most of the time, use everything that you take with you.
Often I am able to avoid paying luggage fees by fitting everything into a single carry on case. I know that is something a lot of you would like to do as well, so I have put together this post to help you to do just that. If you want to learn how to pack light, and still look stylish, all you need to do is to read on.
Make a detailed list
When packing light you really need to be organised. Start by making a list of what you are planning to do while you are away. Once you have done that, make a note of what you will need to wear for each activity. Write absolutely everything down. Remember to add accessories like jewellery, or items of makeup that you need to achieve the look that you want. Not forgetting little items like this will have a big impact on how good you look and feel while on vacation.
Next think about your personal care routine and make a note of all the items you will need for that, and remember to think about what you will need at bedtime. By the time, you have done that you will have a list that includes absolutely everything you need.
Now go through it and rationalise the list. Try to reduce the number of items you take as much as possible. For example, take a dress that can be worn on over the top of your costume on the beach, but can be dressed up with a belt and some simple jewellery for a night out. If it helps lay everything out on the bed, then try each outfit on. That way you can be sure that the combinations you are planning to wear really work.
Pay attention to the small details
It is important to think about the details, even the little ones. Packing the right bras for travelling is essential if you want to look good. Think about the types of tops and dresses you will be wearing, then work out what style of underwear to take.
For most trips, a couple of multi-way bras are the best option. They are versatile, so should work with most styles of clothing. If you are planning to wear white linen, or lightweight clothes pay particular attention to the colour of your underwear. Bear in mind that dark colours will show through this type of clothing.
Pack early
If you can pack early, that way you can see if you have a little space and add a couple of extras. Plus, if not everything fits you will have enough time to re-think things.
Tight packing techniques
Key to getting everything into a small bag is rolling everything up tightly, rather than folding it. You also need to use all the little nocks and crannies. Keeping small items like your underwear to last will help you to do this, because they can be scrunched up and poked into any small gaps.