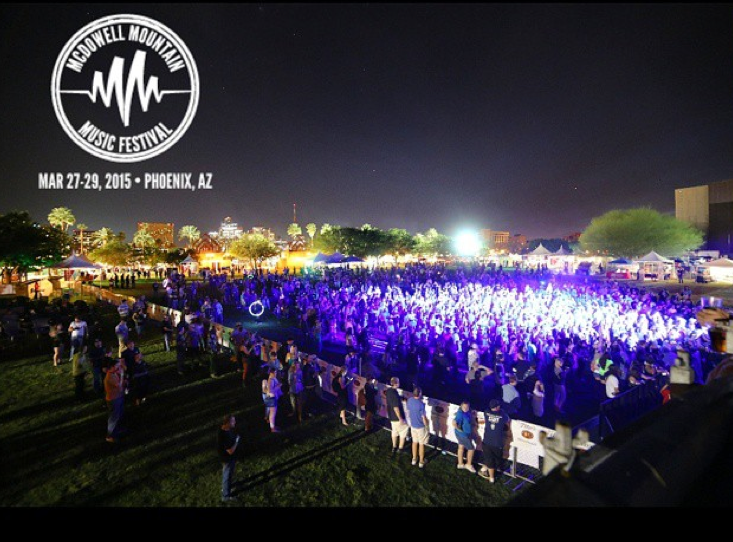 This weekend is a great time to hang out in the shade. (Read: it's too damn hot to be caught in the sun.) That's why you'll find us chilling out under the leafy green with our sketchbooks at this year's McDowell Mountain Music Festival. Well, that's when we're not in the press pit with all the other sweaty bloggers and legit journalists dancing a jig or bouncing around. Either way, we are psyched that our favorite home-grown music festival has finally arrived!!!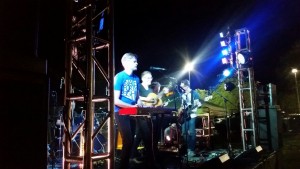 Yesterday was epic with Passion Pit headlining. I gotta say that the sound was a little too loud. Those sound guys have got to get their hearing checked, compensate for those in the audience who DON'T have a hearing problem, or just wear earplugs. OR, do all three.
As surprises go, I was delighted with Robert Delong. His creative beats inspired my music festival journal. Here's a couple pages from my journal…I am currently rockin' a ball point pen in a Moleskine book.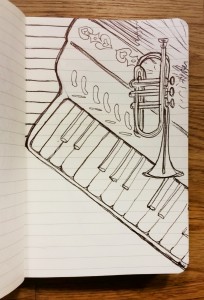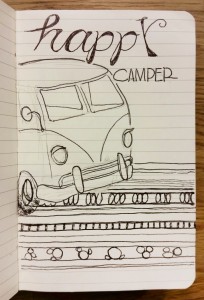 The local stage was rockin' too. We are rabid fans of the Senators, and when they closed down the local stage we were only happy to know that the Main Stage still have PP to go.
Well, I gotta make this short…we are headed back out the door for Day 2 of McDowell Mountain Music Festival 2015.
Today on the Main Stage:
| | |
| --- | --- |
| Thievery Corporation | 9:30pm |
| Phantogram | 7:45pm |
| Trombone Shorty & Orleans Avenue | 6:00pm |
| Real Estate | 4:30pm |
| Break Science | 3:00pm |
| Ryan Bingham | 1:30pm |
| Tommy Ash Band | 12:00pm |
And on the Local Stage:
| | |
| --- | --- |
| Small Leaks Sink Ships | 9:00pm |
| Playboy Manbaby | 7:15pm |
| Drum Circle | 5:30pm |
| Gus Campbell | 4:00pm |
| Drum Circle | 2:30pm |
| Pastries With Teeth | 1:00pm |
Don't forget Late Night! We bruised ourselves staying out til 2 am to see Tea Leaf Green last night. That's 12 HOURS folks! Here's the line up for tonight. See you at the Crescent again!
| | |
| --- | --- |
| Karl Denson @ The Crescent Ballroom | 11:00pm |
| Sunsquabi @ The Renaissance Hotel (Grand Ballroom) | 11:00pm |
| The Revivalists @ The Renaissance Hotel (Pueblo Ballroom) | 11:00pm |
| Treezus @ The Renaissance Hotel (Grand Ballroom) | 12:00am |
| Break Science @ The Renaissance Hotel (Grand Ballroom) | 12:30am |
Some tickets are still on sale: Get them here RIGHT NOW!