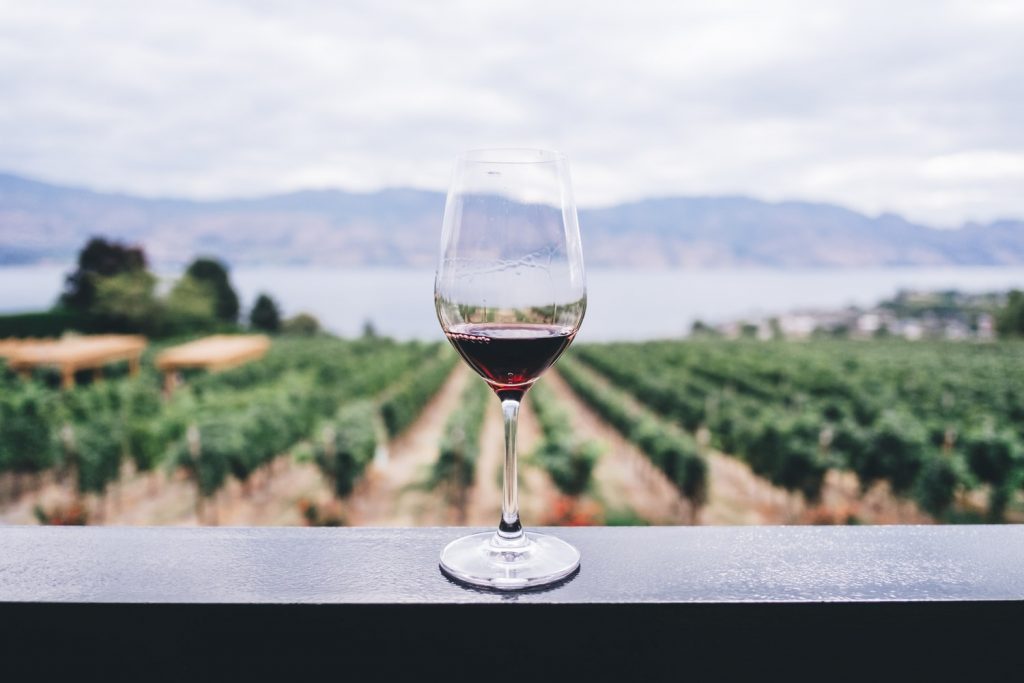 When sitting down and chatting with Mike Asimos, the first thing that strikes you is how passionate he is about his career. Mike Asimos doesn't have a normal 9 to 5 job. He has a job that many may be envious of. Mike Asimos is a wine wholesaler and exporter.
Asimos' job allows him to travel the globe visiting some of the world's best vineyards and wineries and tasting some of the world's best wines. We recently had the opportunity to sit down with Mike and chat with him more about his career and the places it takes him.
What First Drove You to Want to Work in the Wine Business?
To be honest, I really don't know. Growing up there is always so much pressure to have to decide what you want to be. You think of things like doctors, lawyers, and public servants. While these are all great and admirable positions, I really was never extremely passionate about these fields.
No pun intended, but I kind of stumbled my way into the wine business. I took my hobby of drinking wine socially, and decided to turn it into a full-time job. This was the first time I became extremely passionate about something.
What Are Some Places Your Job Has Taken You?
My job has taken me to some of the most beautiful parts of the world. Obviously, I spend a lot of time in the Napa and Sonoma regions of California. I also frequent Italy a lot, but that's a given. One of the most unique places my job has taken me is to the Cape vineyards in Cape Town, South Africa. The Waterkloof Wine Estate is probably one of my favorites. The view there is breathtaking.
What Tips Do You Recommend for Those Wanting to Visit Vineyards?
When I travel, I try to plan which vineyards I want to visit well ahead of time. For me, my visits are much more business focused. I need to arrange time to meet with key decision makers and set aside time to discuss partnership opportunities. My business isn't always all play!
For leisure travelers though, I recommend thoroughly researching vineyards and making reservations as soon as you are able. Make sure when booking multiple vineyards in a day, you allow time to enjoy each vineyard without being rushed. Also, it's important to note the distance between vineyards. I recommend car services so you don't have to worry about driving or even working with wine tour companies. Wine tour companies typically have set vineyards and wineries they visit and they do all the arranging for you.
What is One Thing You Always Have in Your Suitcase?
This sounds cheesy, but I always pack my own water bottle. I prefer S'well bottles. It's important that with all the travel and wine tasting I do that I stay hydrated. Travel alone can wreak havoc on your body. Traveling while dehydrated can be just plain awful. Obviously, airlines won't let you bring your own water. I typically put my S'well bottle in my carry on and fill it up prior to boarding my flight. My S'well bottle also comes with me in my backpack when I head to meetings. Wine is great, but nothing beats quality H2O!
What is One Place that You Haven't Visited that is On Your Bucket List?
I've actually never been to Iceland. It's not surprising because Iceland doesn't have any real wineries or vineyards; however, personally I would love to go there. I've heard it is beautiful and the views look like they are straight out of a book. I've had some friends and colleagues visit the Blue Lagoon and said it was one of the most relaxing and enjoyable things they have ever done. I love seeing nature through various vineyards and wineries, but would love to go to Iceland and see all nature has to offer, first-hand for pleasure alone and not business.
How Can Readers Connect with You and Get more Wine Tips and Tricks?
I love to share all my wine knowledge on my blog at MichaelAsimos.com. I also frequently post and share wine-related articles and knowledge on my Facebook and Twitter accounts.