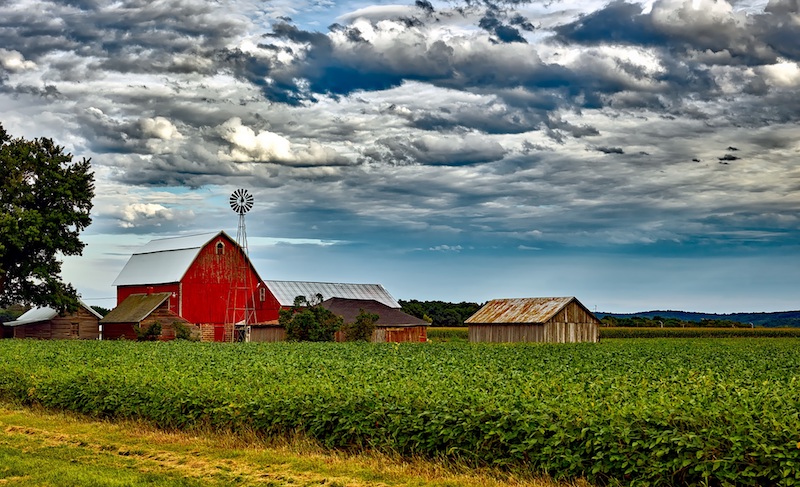 If you are like every growing number of people, you are interested in finding something more unique to do when you have the opportunity to take a vacation. There are a number of interesting options available to you, including what many people call a farm stay or farm holiday.
A farm stay or farm holiday is a vacation you spend in an accommodation located on a working farm. There are a variety of different options available to you when it comes to a farm stay or farm holiday. These include opportunities geared towards families, individuals, and couples.
Family Focused Farm Stay
One type of farm holiday is focused on families. These family focused farm stays include activities that are geared specifically for the children in your family. Your kids are offered opportunities like feeding animals, collecting eggs, and learning the basics of a how a real farm functions.
Another type of farm holiday is intended to be more a retreat for adults. Indeed, some of these farm stay options do not allow children. In recent years, a growing number of adults are gravitating to this type of retreat vacation on a working farm.
Types of Farm Stay Accommodations
When it comes to farm holidays, the types of accommodations available to people varies rather significantly, depending on the particular operation. You will want to spend some time researching different farm stay venues in order to ensure that you find an accommodation that best meet your needs, or the needs of your family.
Examples of the types accommodations found at different farms that provide holiday stays include guest houses, cabins, cottages, converted barns or other types of outbuildings, guestrooms in a farmhouse, platform tents, and even yurts. As an aside, there are a good many farm holiday options that provide accommodations that are akin to what a person finds staying in a traditional bed and breakfast inn.
Farm Stay Work Exchange Program
If you are interested in spending a more extended period of time on a farm stay, or if you are on the lookout for a way to save some money on your vacation, there are farm stay work exchange programs. Through this type of setup, a person is able to obtain accommodations, and likely even meals, at a farm in exchange for undertaking a set number of hours of work on the farm each week. These accommodations are provided at nominal or no cost in exchange for the work. Younger people traveling about tend to find this type of arrangement quite appealing.
Farm Stays in Europe
Farm stays or farm holidays are not extensively available in the United States at this time. Farm holidays in the U.S.A. are a growing trend. More farms are expected to be participating in farm holidays with each passing year into the foreseeable future.
Farm holidays are far more popular in Europe. They have been a growing trend in Europe for the past three decades. This particularly is the case in Italy. In Italy, farm stays or farm holidays are known as agriturismo.
Australia and Asia generally are other locations around the globe in which farm stays or farm holidays are gaining in popularity with each passing year. One of the underlying reason farm holidays are gaining ground stems from the facts that farmers from around the world have a desire to establish more diverse and dependable income streams. This desire on the part of farmers combines with the desire of many people to connect with the origins of their food supply or to reconnect with their own rural heritages.
Farm Stays and Agritourism
Farm stays are part of a the wider agritourism industry in the United States and elsewhere. Agritourism is broadly defined as is considered opening a farm to tourists for any reason. This can include farm stands as well as "you pick" opportunities. Each year, many people come to farms to pick their own pumpkins, apples, peaches, berries of all types, and many other types of produce. In many ways, wineries and vineyards are included under the broader agritourism umbrella.
In the United States, you oftentimes can obtain more information about farm holidays and agritourism from that state's department of tourism or comparable state agency. Similar types of entities in foreign countries can also provide you with helpful information about farm holiday and argitourism. In the end, you can make life long memories by participating in a farm holiday. This is the case whether you travel alone, with a loved one, or with your entire family.
Jessica Kane is a writer for Grow Ace, your best online option for getting your new hydroponic grow operation up and running quickly and easily.