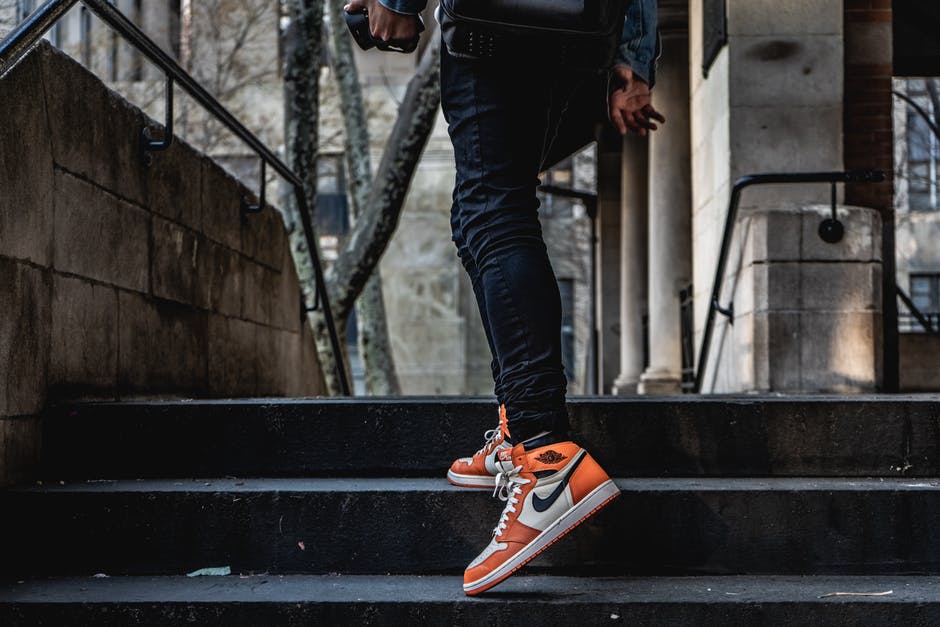 No matter what you wear, your outfit is not complete until you put on a pair of shoes! They protect your feet from the ground and add personal expression to your style.
One of the most ubiquitous names in shoes is Nike. Worldwide, people love the Nike brand and continue to buy athletic wear from them over and over again. Nike reported 36.4 billion dollars in revenue in 2018 alone!
Every year Nike comes out with new styles of footwear from casual shoes to performance sneakers, and this year is no different! Keep reading for our guide to the most popular Nike shoes in 2019.
1. Martine Rose X Nike Air Monarch
For the first shoe on our list, famed London designer Martine Rose collaborated with Nike to create a unique look. The price tag reflects it's boutique style at a whopping $250! If you are a good shopper, you can find these on clearance at around $65.
These shoes caused some ruckus when they released in January of 2019 because of the high price and unusual look. The sole of the Air Monarch looks pretty standard, but the upper has waves and bubbles on its' pristine white surface.
Don't worry, the inside of these sneakers fit like a normal shoe, so the fit is comfortable and feels like your other Nike shoes.
2. Girls Don't Cry X Nike SB Dunk Low
This crimson shoe first dropped on Valentine's day 2019 in Osaka Japan and has taken off around the world!
Special details set this shoe apart from other Nike low tops such as the butterfly stitched into the tongue or the Girls Don't Cry logo on the heel. There are also two heart-shaped perforations above the midsole on the inside of the shoe.
Fans got a first glimpse of this style in 2018 and a precious few picked up their pair during the limited release in Japan back in February. We hope Nike decides to re-release this design on a global scale!
3. Cactus Plant Flea Market x Nike VaporMax
Cynthia Lu is one of the only non-athletic females to land a collaboration deal with Nike. Her fresh take on the VaporMax design is fun and functional, leading it to be a crowd favorite when it released in May of this year.
Lu reworked the traditional Nike swoosh and gave it a 3D garden wire effect. Then, she added thicker laces and a quirky smiley face on the heel to complete this unique footwear look.
4. Nike Adapt BB: the Most Popular Nike shoes for tech lovers
If you love to keep up with the Jones', this is the shoe for you! Remember when Marty McFly (from Back to The Future) had Nike MAGs that could lace themselves? Well, Nike was able to make that imaginary technology into a reality!
The first time you wear these futuristic shoes, a motor senses your foot and adjusts the shoe for a custom fit using tension sensors. You can also adjust the fit using an app on your phone or the two midsole buttons on the inner part of the shoe.
At a price of around $350, many Nike lovers snatched these bad boys up during their initial release back in February.
5. Nike Air Max 97 SH Kaleidoscope
Coming out of the 2018 Nike: On Air workshops comes this design by Cash Ru. Ru designed this ethereal look to resemble the skies over Shanghai, where he lives.
The soles are white and the uppers are a sky blue and feature layered blue panels meant to resemble clouds in the sky. Another neat feature is the layered heel tabs. The final touch to these beautiful shoes is a contrasting red Nike swoosh on the outside of the uppers.
6. Off-White™ X Nike Zoom Terra Kiger 5
Track and field athletes rejoice! the Off-White and Nike collaborations have not ended! This time, Virgil Abloh put his mark on the sporty Zoom Terra Kiger 5. This shoe is as serious about performance as it is about style!
A cleat-style sole helps you grip the ground and get as much traction as possible. Add in some chunky rope laces and two color options, and you are sure to have the most stylish footwear on the field!
7. Nike Air Max 1 "Grass"
Another revolutionary shoe (release date TBD) for Nike is the Nike Air Max 1 "grass" edition. Believe it or not, this shoe has astroturf for the upper part of the shoe!
The Air Max "grass" features custom matching green laces and a white midsole. For the sole, Nike chose a deep tread with spikes in the natural gum color.
This particular edition is the result of a collaboration between the Nike
Check out this shoe selection if you love the Air Max style, but you want to pass on the grass look.
8. Sacai X Nike LDWaffle
Fill your eyes with double vision when you gaze upon the LDWaffle design! This style is a combination of the two 1970's era Nike shoes. Sneakerheads first saw this design on the Paris runway in 2018 and snapped them up when they launched in May of this year.
With stacked soles and double tongues, this shoe is nothing if not unique! Even the swoosh had a stacked effect, giving this design that will have onlookers doing double takes!
Keep Calm and Swoosh On
These are some of our favorite and most popular Nike shoes for 2019, so far. Some of these styles are not typical "everyday" shoes, but they are show-stoppers for sure! Nike has once again proved that they can be unique and creative with something mundane like a shoe!
Now, shoes are not the only article of clothing in the Nike repertoire, but shoes are what made Nike famous. Nike is also coming up with new and innovative activewear all the time. So, you can get decked out from head to toe in swoosh fashion!
If you need more fashion advice, we are your source for the most up to date fashion trends. Check out the rest of our blogs today for awesome tips and tricks from fashion and art to traveling and festivals!