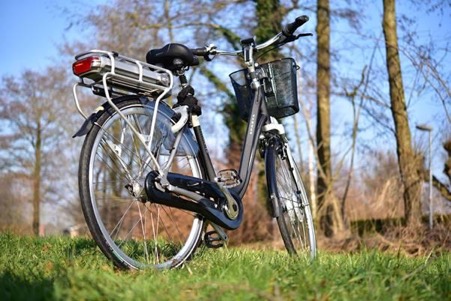 Electric Bikes are increasing in popularity with good reasons. Although it's increasing popularity may originally have been contributed to people wanting to decrease their carbon footprint, as they become more widely available for purchase. They are more efficient and cheaper to buy, and they are being appreciated by a more mainstream audience. The benefits of electric bikes are huge. They have even gained prestige as the understanding of how they work and how they can be used have been understood.
eBike or MoPed
Part of the reason why people are appreciating electric bikes is that they are beginning to understand that electric bicycles are not the same as motorized bicycles. A moped is a motorized bicycle, or a scooter with bike pedals. The motor in a motorized bike is always working. In most countries a motorized bike requires licensing and registration. The eBike is a conventional, traditional pedal bike that has an electric motor that can be engaged to assist with pedaling.
Benefits of Electric Bikes
There are so many benefits to using eBikes!
Environment:
Using a powered bike instead of moped, motorbike or car is going to significantly reduce your carbon footprint. The amount of electricity used is minimal, so even if you're in an area where your supplied electricity is generated using fossil fuels, you'll still be creating less pollution that you would if using other petrol-based forms of transportation.
Cost:
If you are using a vehicle to commute to work or school each day, you'll be acutely aware of the continually rising cost of fuel. Not only will an e-bike reduce your daily transportation costs, it will also help reduce costs for parking as well! One concern people have when they first start looking seriously at investing in an electric bike is the initial purchase cost. Although they are significantly cheaper than a motorbike or car, they are more expensive than a conventional pedal bike. Make it part of your initial investigation to read up on reviews via a site like https://electricbikesunder1000.com. This will enable you to compare models and receive advice about which bikes are going to suit your needs best.
Health:
Getting any form of exercise has great health benefits, particularly if it can get you outside. One of the reasons that eBikes are particularly awesome is that you have the security of knowing you can use that power boost to get you up huge hills, or to help you increase your speed in high-traffic areas. This greatly increasing the chances that you will actually use your eBike over a conventional pedal bike.
Questions to Ask
Because there are now so many different electric bicycles on the market there are a range of different questions to think about when purchasing one for your particular needs.
∙         Will you be using your e-bike primarily on the flat, on moderate hills, on very steep hills?
∙         How fit are you?
∙         Do you intend to use your bike for your daily commute or weekend adventuring?
∙         Does the bike come fully assembled or will you need to assemble it yourself?
∙         What maintenance does the bike require?
∙         Is there someone local that can service your bike?
∙         How fast can the bike go?
∙         How far can the bike go on one charge?
∙         How do you charge it?
∙         How long does the battery take to charge?
∙         Do you need to recharge the battery completely or are you able to do a partial top up?
∙         How heavy is the bike?
∙         Is there a weight limit on the bike?
Types of e-bikes
Although there are several variations of motorized bicycles and e-bikes they can be broadly divided into two categories:
Pedal-Assist:
These bikes have an electric motor that gives a continuous power boost while pedaling. E-bikes that are pedal-assist only may also be referred to as a "pedelec" (from pedal electric cycle – click here for more info)
Power-On-Demand:
The electric motor can be turned on and off to give a power boost just when you need it.
The Future of e-bikes
It has been estimated that by 2023 there will be over 40million e-bikes in use globally. Bike share options are becoming increasingly popular, and people are more aware of the impact their own actions have on the environment. So, the future of e-bikes looks bright.