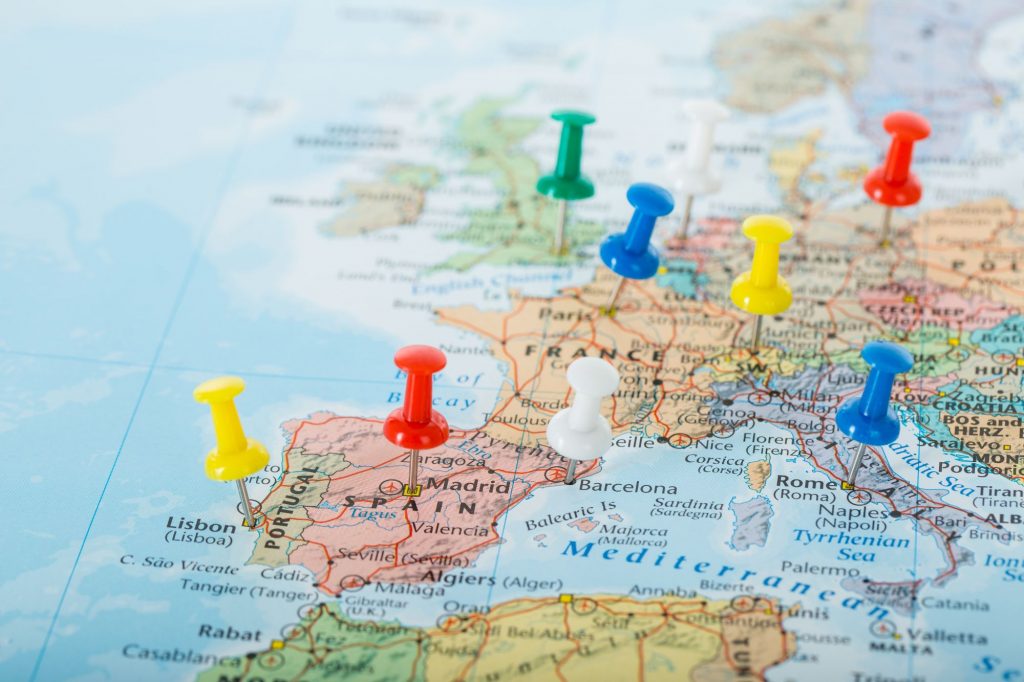 Traveling to Europe will soon involve a new authorization system called ETIAS (European Travel Information and Authorization System). The new system will come into effect in 2021 and will apply to all citizens from outside Europe, meaning that all non-EU citizens will have to apply for an ETIAS authorization. ETIAS for US Citizens is a simple application form which can be completed online quickly.
The ETIAS for US Citizens online application form is a straightforward process and requires American citizens to fill out basic details such as contact details, passport details and additional information such as travel dates.
The notion behind the new ETIAS system is to be able to monitor immigration and customs movements, giving Europe better protection and security. The pre-screening of travelers will confirm their status prior to being given travel authorization, making travel administration easier for both travelers and customs authorities.
How does the ETIAS for Americans work?
Americans who plan to travel to Europe from 2021 onwards will have to apply for an ETIAS visa online by filling out an application form and paying for the travel authorization with a valid card payment.
The application confirmation will be sent to applicants via email and once the scanning process is complete, applicants will receive their ETIAS visa approval via email, as well. The ETIAS for Americans enables US citizens to apply for and receive their travel authorization for Europe online without having to visit an embassy or consulate.
ETIAS Application Requirements
All applicants should ensure that they are able to apply with a valid email address, as all information regarding the application, including the ETIAS itself, will be sent via email.
It is crucial that Americans check the validity of their passport, as well as the issue date. Passports older than 10 years old may not be accepted by the ETIAS system. All passports must be valid for the intended period of stay in the EU and also valid for at least 3 more months past the planned exit date from the EU. Invalid passports will not be accepted with an ETIAS application, and consequently, could cause the ETIAS authorization to be rejected or invalid.
The ETIAS application form must be applied for online and therefore, paid online, as well. Applicants will be required to pay for their ETIAS via the secure online payment platform and should pay with a valid credit or debit card.
Please note that failure to meet the requirements of the ETIAS visa application could result in being denied access to the European Travel Information and Authorization System.
ETIAS Validity
The ETIAS visa waiver will be a multiple-entry travel authorization and will be valid for up to 3 years. It will entitle American citizens to visit any European country that forms part of the Schengen Area as many times as desired while the ETIAS visa is valid.
At present, there are no visa requirements for short stays in Europe for Americans but instead, from 2021, all non-EU citizens will be required to apply for an ETIAS visa.
Changes will also be made to travel regulations and restrictions, regarding importing or exporting certain items, as well as declaring goods and currency.