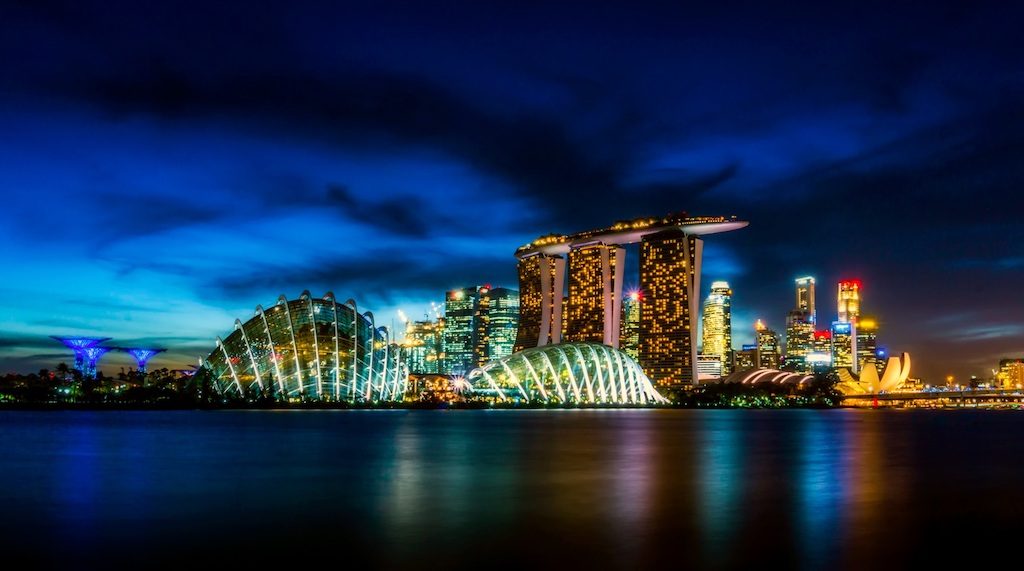 So, you're thinking of emigrating to Singapore? There are numerous reasons why you might be thinking of settling in Singapore, which is fast becoming a popular destination for American families from all walks of life. Perhaps it's the relatively safe streets, low crime rate, and better standard of living that are taking your fancy, or your main reason for considering such a move could be the growing number of opportunities for international workers and their families. Singapore is a fantastic place to raise a family, after all.
Whatever is drawing you toward Singapore, it's essential you do some thorough research before committing yourself. Well, the best-laid plans aren't always the most spontaneous. Although not exhaustive, these planning tips should inspire you to think a little more carefully about your move to Singapore. You have a lot to look forward to, but don't neglect the important stuff in your quest for adventure.
Plan, plan, and plan some more
First thing's first; if you're considering a move to Singapore you must establish where you and your family will live? Where will you work? What skills can you offer for the benefit of the local community? You'll also want to thoroughly research the state's customs and culture, and the opportunities that are available. Do you know what Singapore's climate is like, or how you might navigate the city? There are some fabulous websites and tools that have been designed to make traveling easier, and more enjoyable. Take your time exploring some of the travel options available to you before your big move.
Get your paperwork in order
This tip is an extension of your planning phase; it is, of course, essential that all of your documents are in place, and that you understand Singapore's terms of immigration. While Singapore still has relatively relaxed immigration laws you are going to need a visa, such as the Landed Permanent Resident visa, which will allow you and your family to take up permanent residency there. You may also be able to obtain a one-year visa while you look for a job and undergo residency criteria. Other paperwork you're likely to need includes insurance, healthcare documents, and financial statements, as well as your children's school certificates and files.
Think about schools
Your child's education will obviously need to continue after you've moved to a new country, so ensuring that he or she is settled in a new school relatively quickly should be a priority. There are plenty of educational options awaiting expat parents in Singapore, including local schools and private tutoring. However, one of the most popular choices is whether to send children to an American school in Singapore. Those establishments allow your child to continue his or her education in relatively familiar surroundings, and with peers who understand a little of what he or she is going through. International schools offer a wealth of experiences as well as a full range of subjects, giving children a good educational grounding so that when they return to their home country they can pursue further education without difficulty.
Research the expat lifestyle
You're going to come to rely on your fellow expats, so take some time to familiarize yourself with the kind of community you'll be joining upon your arrival in Singapore. Where do the American families tend to live and work, and what kind of social life could you enjoy once you're out there? While you're no doubt keen to sample the local culture it's worth getting to know some people in your position who can give good advice. Singapore is a haven for travelers and foreign workers, and many families are moving to live there each year. Take a look at any of the online communities dedicated to expats living in Singapore; you're sure to pick up a few hints and tips.
Involve your family
It's essential that you involve your entire family in this move, especially if you're going to be taking your children with you; moving to a new house is one thing, but abandoning everything you've come to know and love to settle in a new country can be a thoroughly terrifying prospect for young ones. Discuss the opportunities you're likely to be afforded in your new home, and ensure that children are involved in as much of the decision making as possible; which bedroom will be your daughter's? Where might your son enjoy playing with his new friends? Stress the positives of your move, but allow your children to bring familiar belongings and keepsakes as a link to their old life. Such items will provide great comfort in the weeks ahead.
Your move to Singapore is likely to be one of the most exciting chapters in your life so far; with so many opportunities awaiting, your family life is about to become a very interesting adventure. Traveling with children can be a little daunting, but it need not be. By preparing for your big move in advance, you'll be able to savor every moment and ensure that your children are just as excited as you are. We wish you a safe journey, and many wonderful new experiences.