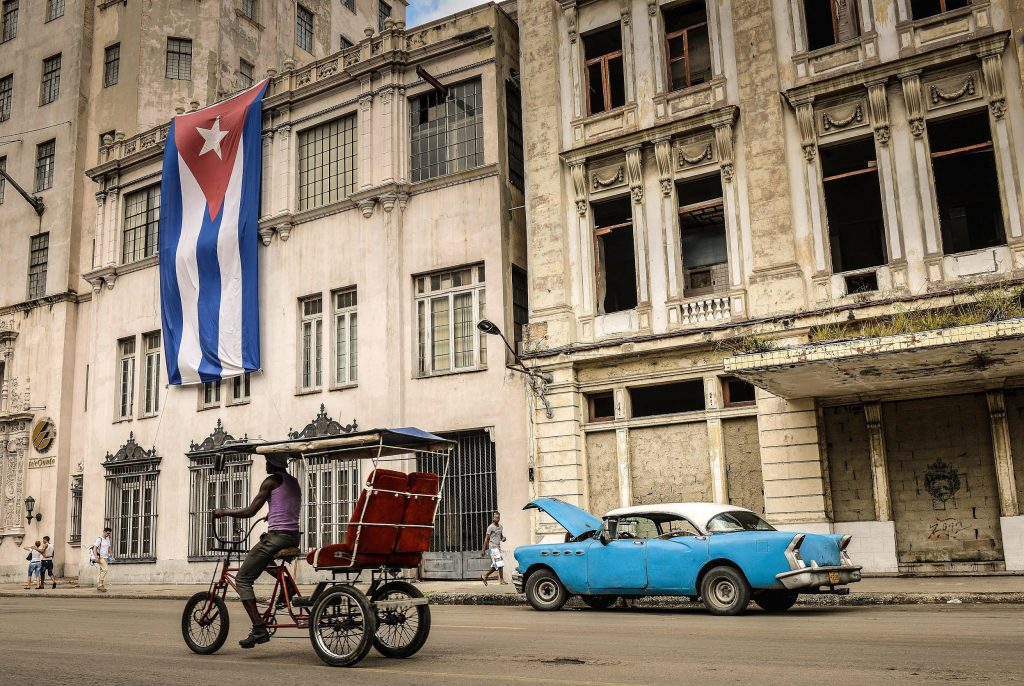 Cuba has many incredible attractions and it offers a unique experience to all visitors, but it can also be complicated for first time visitors. Dual currencies, visitor visas, and inflated exchange rates mean that visitors should be as prepared as possible before entering the country, in order to avoid escalated costs and the disappointment of having no money.
Some general rules apply that you should follow when travelling anywhere. Take the money that you will need, ensure that you understand the local customs, and pack according to your visit. Supplies can be difficult to get hold of once you're in Cuba, so pack things like Tampons, which are not readily available, and do make sure that you have a first aid kit.
Currency
It isn't possible to purchase Cuban currency outside the country, and Cuba has two currencies; one for locals and one for visitors. You will need to exchange your cash when you arrive, and your best option is to avoid US dollars and take a local currency like Sterling or Euros. Cubans are charged a premium to exchange dollars, and they naturally pass this charge onto customers, so you will find that US dollars do not represent the best value.
The local currency is the Peso, but visitors will be given convertible Cuban pesos, usually called CUC. Virtually all prices will be quote to you in CUC and all change will be given in CUC. One CUC is equivalent to $1USD and costs approximately 25 times more than local pesos.
Accessing Money
If dual currencies aren't confusing enough, then a lack of access to your funds only serves to muddy the waters even further. There are very few ATMs in the country, and because they are so limited it means that the ATMs that do exist are typically empty, or have very long queues while they do have money.
Cuba operates almost entirely on a cash economy. While it might be good practice to use credit cards when you travel abroad to other countries, this is not the case when you head to Cuba. Take the cash you will need with you, and make the most of any opportunity to change currency. Hotels may be your best bet, but be aware that the rates and exchange rates vary dramatically from one hotel to another. Cambios exchange cash, but not only do rates vary, but they don't tend to follow any set hours, making it very difficult to know when you will next be able to change currencies.
Spending Money
As mentioned, credit cards are all but useless, and debit and bank cards have similarly less use once you are in Cuba. You might be able to pay for some hotel services using plastic, but you should expect to pay cash everywhere you go, and expect to struggle to withdraw cash from your bank account. Plan ahead, determine how much you will have to spend, and take the equivalent money in Sterling or Euros.
Tipping is very commonplace. Tip any service provider, tip when you buy drinks, and expect to pay 1 CUC$ every time you do. It is best to have a separate pile of $1 CUC notes so that you don't have to keep pulling out your main roll of cash whenever you tip somebody.
Visas
In order to enter Cuba, you will need a tourist card, also referred to as a tourist visa. Your initial card will be valid for a period of 30 days, but this can be extended once you are in the country. Certain airlines provide a free tourist card when you travel, but this isn't always the case and you need to ensure that you have a visa when you arrive.
Arranging your own Cuba visitor visa through a service like The Cuba Center ensures that you are prepared to get into the country and that you don't have the headache of worrying about it until the time that you travel.
Internet Access
Internet access is sporadic at best, and entirely inaccessible at worst. Internet cafes exist, but they use dial-up, and while a number of Wi-Fi spots have been introduced in some of the major areas of the country, you shouldn't expect to find one too easily. Similarly, some hotels also have Wi-Fi but you should expect to have to pay a premium in order to enjoy access.
Download the guides that you need before you go, ensure that your music collection is offline rather than online, and remember that TV quality is considered poor so try to take any TV shows or movies that you want to watch with you.
Public Transport
Some public transport in Cuba is surprisingly good and very reliable, but this does not include the seemingly non-existent rail service. The country did once have a rail service, but it doesn't seem to run any longer and your best bet is to use the bus service. Buses run on time, and they run frequently. They are also reasonably priced, but they can become very busy. Book a place in advance, and take a book or some other form of entertainment with you, because bus journeys can be long and arduous.
Tuk-tuks and horse drawn carriages are prevalent in some towns and rural areas. Agree a price before you get in, and don't be afraid to try and get the driver to lower their price – bartering is not only common but expected, so if you don't negotiate then you will be paying a higher price than is strictly necessary.
Car taxis are found around airports and in major towns and cities. The general price is $1CUC to get in and $1CUC for each kilometre covered thereafter, but you might find a taxi driver that is willing to work off the meter and will offer a flat rate. While the rates tend to be similar to meter rates, it is possible to negotiate a lower rate for some journeys.
Visit Cuba
Cuba has a lot of great reasons to visit and there are many things to do once you're there. Consider your visit to be an Internet detox, be prepared to carry cash with you, and pack essentials in advance. A part of the overall charm of Cuba is that big brands and major chains have not taken over, but this charm can also be considered a hindrance if you are not well prepared for your visit.