Only a week out and we are so excited to pack our bags and head on over to Manchester, Tennessee to experience the magic the 15th annual Bonnaroo experience will bring us this year. "Bonnaroo," a Creole slang word meaning "a really good time," for its literal meaning and to honor the rich New Orleans music tradition. The festival continues to stay true to its jam bands and folk rock roots; yet has broadened and diversified and expanded in other genres of music as well.
Notable performances have made debuts in the past such as Paul McCartney, Kanye West and Hot Chili Peppers. This year the lineup comes nowhere short of incredible.
LINEUP: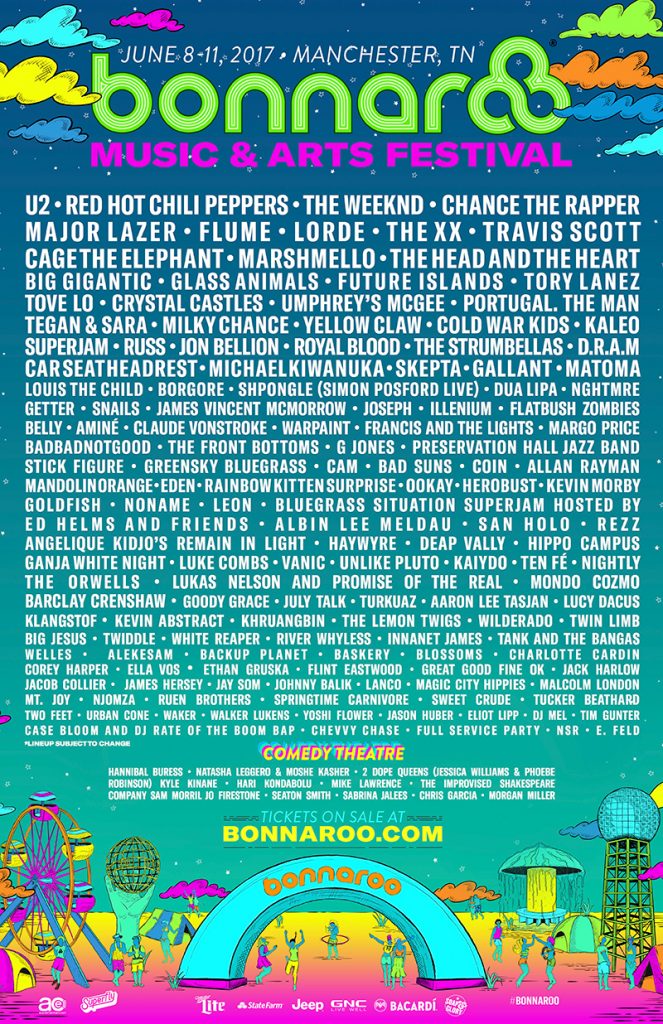 Bonnaroo is one of my personal favorites. The good the bad. Take four days for yourself. A vacation for your soul to put life in perspective. Live in the moment and don't sweat the small stuff. See you there my people!