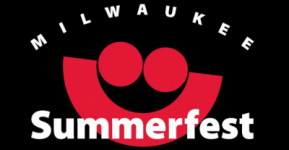 Summerfest kicks off June 24th in Milwaukee, Wisconsin. And this is a festival you will not want to miss with over 800 acts in 11 days. This is one of the world's largest music festivals and the 2015 lineup is awesome.
The lineup really has a mix of everything. From country to rock to rap, there is something that everyone can enjoy. There really is a wide variety of acts this year and this might be one of the best years yet.
There are some acts that I am really looking forward to this year. Aloe Blacc is going to put on a great performance. I can't wait to hear his voice live! I am also hoping to catch Bastille. I really like a couple songs from them, but haven't heard more so I would like to check them out.
A favorite of mine from high school, Brand New, will also take the stage. I am stoked to see how much they have changed through the years. I haven't heard any of their new stuff, but what better way to listen to their newer stuff than at a festival.
Flogging Molly always puts on a killer show. It is going to be so much fun to catch them live at this festival. Going a little different route, I am also hoping to see Keith Urban. I am not a big country fan, but I think he would definitely know how to put on a good show.
An old school favorite, Kansas, will also be rocking Summerfest. This is one act that I cannot miss. I have not see Kansas yet and have always liked their music. Weird Al will also be performing and I think this would be an act that would be fun to see. This is another artist I have not seen live that I would like to check out.
Of course, with over 800 acts, this is just a small preview of what you are in store for at Summerfest, there are many more performers! More acts are listed here.