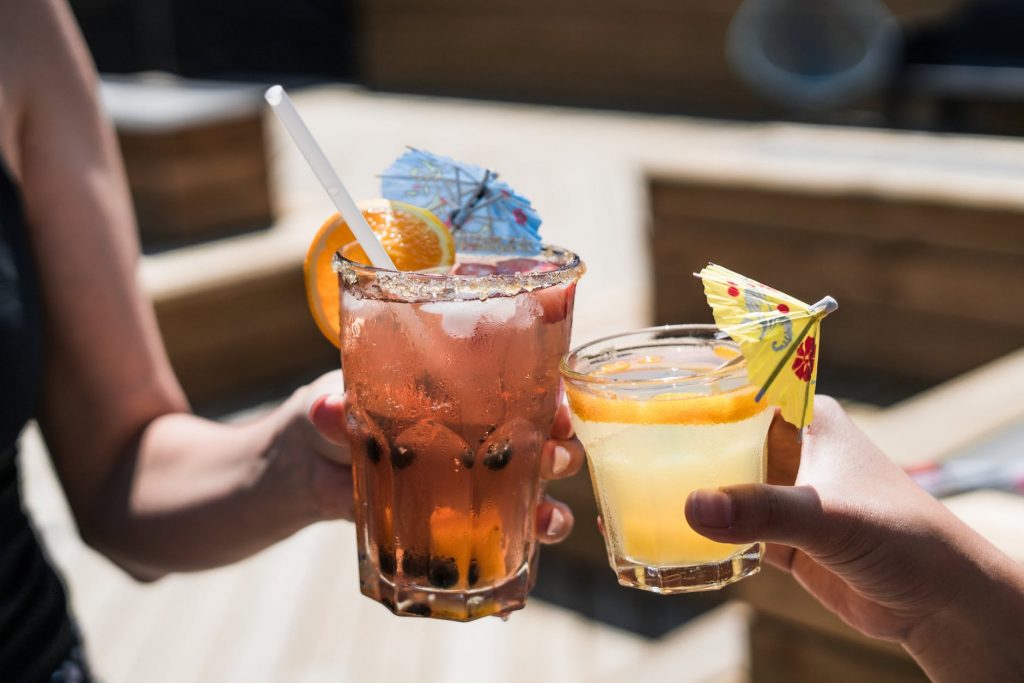 Whether you're travelling the length and breadth of the country or you're exploring the world looking for new and exciting experiences, relaxing and enjoying ourselves is what travel is all about. Enjoying a glass of wine, a fancy cocktail or a beer with your friends and new acquaintances is a great way to relax and unwind, however, when we're enjoying ourselves it's not always easy to recognise when we could be in danger, or be at risk of putting others in danger too.
Just because you're away from home, it doesn't mean that you should let your guard down. You should still exercise caution and be sensible. Looking for some more advice? Read on for how you can enjoy alcohol when travelling and stay safe!
Don't drink and drive
Enjoyed a meal at a local restaurant and now you're planning on heading back to the hotel? If you've had a drink or two, you should leave the car and get a cab instead or nominate a designated driver. Getting behind the wheel whilst intoxicated will dramatically impair your ability to drive and you could put other road users at risk. Drunk driving causes deadly crashes on I-10 in Louisiana, click the link to find out more.
Know your limits
If two glasses of wine have you dancing on the table and unable to remember what happened next, then you should drink considerably less – especially if you're in a new city or country and you're already vulnerable. Know your limits and stick to them.
Be wary of others
You don't have to be suspicious of everyone you meet, but you should be cautious. For example, if they invite you back to their hotel room, you should decline. Or they ask you to follow them into a secluded or quiet area, or they're trying to separate you from crowds or your friends. Be sensible.
Never leave your drink unattended 
Having your drink spiked can have devastating consequences. So, be cautious – just like you would back at home – and never leave your drink unattended. You should also be wary of strangers getting overly close to you whilst you're intoxicated or accepting a drink that you haven't seen the bartender pour.
Stick with your friends 
If you're with friends, stick together. And don't allow any member of the group to be separated. Go in pairs to the bathroom and to the bar if needed.
Get home safe
You need to get back to your hotel safely. Before you head to a local bar, or before you start drinking, get the number of a reliable taxi company. If possible, ask the bartender to call you a cab so you can get straight into the vehicle and not wander down strange, unfamiliar streets in the dark.