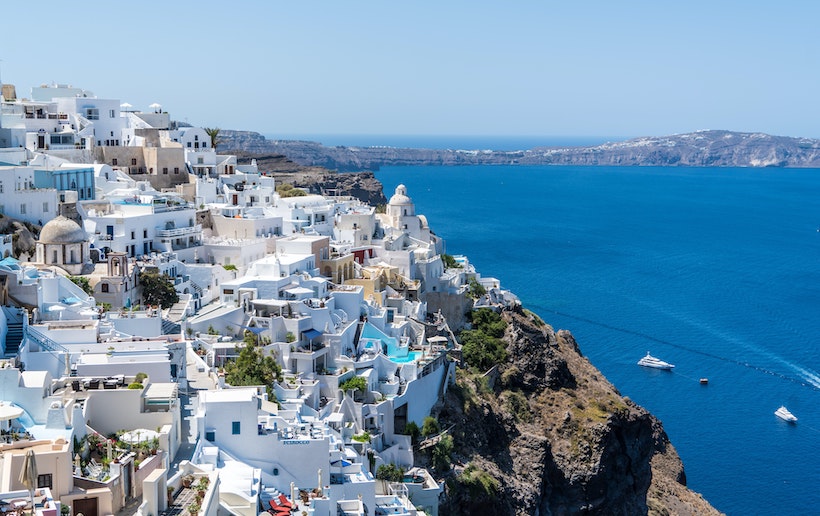 Greece is home to some of the most beautiful and popular islands in Europe. From picturesque fishing villages to sun-drenched beaches, the Greek islands offer something for everyone. Whether you're looking for a romantic getaway or an exciting adventure, there's something here that will suit your needs.
In this article, we'll explore some of the most popular islands in Greece and what they have to offer visitors. So come along with us as we take a tour of the popular destinations we know of.
Dodecanese
We start our tour in the Dodecanese Islands, a group of Greek islands located off the coast of Turkey.
Here, you'll find cosmopolitan towns such as Rhodes and Kos, which offer a unique mix of Greek charm and modern amenities. No matter where you are travelling from, you still want to experience a degree of luxury while you are on holiday.
Head to one of the many beaches for swimming or sunbathing, or explore the ancient Greek ruins. If you're feeling adventurous, there are plenty of water sports to be found on these islands too. Many tourists will head to these kinds of locations solely for the activities that are possible in the warm waters, so you should be sure to make the most of it during your trip.
Cyclades
The Cyclades offer a picture-perfect Greek experience with their whitewashed homes and blue-domed churches.
This group of Greek islands is known for its stunning sunsets, traditional villages, and breath-taking views. If you are into photography, then you will particularly appreciate these views that we can capture and take back home as a reminder.
Explore the Greek culture and history in the many museums across these islands, or bask in the beauty of the stunning beaches.
The best thing about this particular set of islands is that they offer variety. There might be those studying certain topics at school who want to know more about the history of the location you are holidaying at. Alternatively, the slightly older members may wish to sunbathe on the beaches to relax and have a good time.
Whatever your interests, you are sure to find it here.
Saronic Islands
The Saronic Islands are located near Athens and offer some of Greece's most vibrant cities, such as Hydra and Poros.
Here you can find a unique mix of Greek, Roman, and Ottoman influences.
Spend your days exploring the Greek ruins, discovering quaint fishing villages, or spending time on the idyllic beaches.
If you enjoy exploring the buildings that were once complete structures, then you will enjoy the history attached to what is left of them in Greece. It can be fascinating to think about what was standing in a location and then research more about how it was.
We can feel at one with history surrounded by ruins that all tell a holiday story.
Ionian Islands
The Ionian Islands are a group of Greek islands located off the coast of Albania.
Here, you'll find some of Greece's most exquisite beaches and tranquil bays offering endless opportunities for relaxation and exploration. This dual idea of relaxing and sightseeing is something that is typical of Greece and can be experienced on many of its islands.
There are also plenty of ruins to explore and quaint villages to discover. If you enjoy coming across lesser-known villages on your travels, then this is the kind of place to make a part of your trip.
Conclusion
There is so much variety in Greece because of its seas, beaches, rock structures, and historical ruins. Anyone looking to educate themselves in the history of a place will be able to do this. Equally, anyone sporty who wants to take that onto the water can do it on many of the Greek islands.
No matter which Greek island you choose, there is something for everyone in this amazing country. So, remember our tour next time you are looking to plan a Greek getaway.