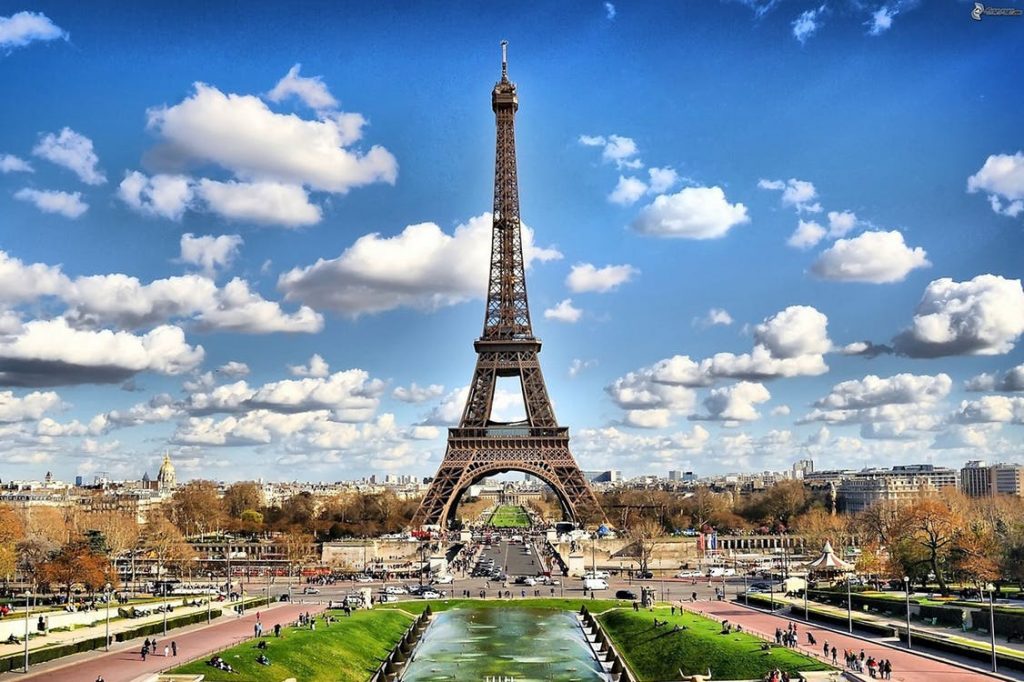 Many people have already been on their summer holiday for this year, jetting off to places like Spain or the USA. If you are one of those people who didn't manage to get the time to escape, there is still plenty of time for you to have your fun. Late summer is one of the best times to get away as you still get to enjoy the summer in your own country and the prices are normally cheaper nearer the end of the summer anyway! In this article, we are going to give you some of our favourite destinations that we think that you should visit this year. Make sure to keep reading if you'd like to find out more.
Paris, France
Paris is the city of love and you might just find yourself falling in love with this beautiful place if you visit in the late summer. Paris is normally a very crowded city as many tourists flock to see the Eiffel Tower or the Champs-Elysées and see what all the fuss is about. The great thing about going to Paris in the late summer is that it is not as hot and so you'll be able to enjoy the sights without the added heat. You'll also have to stand in shorter queues while still getting to appreciate the beauty of this city. Make sure to check out Paris if you want the perfect late summer getaway.
Madrid, Spain
If you like your tapas and your sangria, then late summer is the time to head to Madrid. This amazing city is located in Spain, so you are sure to make the most of the summer with the heat here. Madrid has plenty of activities for you to enjoy such as museums and cathedrals but if you want to simply relax and have a good time then there is plenty of opportunities for that as well. This city is fun and great to explore so make sure to consider it as your next getaway destinations.
Crete, Greece
Crete is a wonderful Greek island that is going to wow you whatever time of the year you decide to visit. We love heading to Crete in the late summer as the number of tourists starts to die down and it is easier to get about on this amazing island. The great thing about Crete is the amazing places that they have for you to stay. Crete villa rental lets you get yourself one of the amazing Crete villas and enjoy some privacy away from the other tourists. You'll love waking up on your own balcony and taking a look at the amazing views that this island has to offer. Crete is great for families as well so make sure to check it out if you want a last minute family break before schools head back for the year.
Valletta, Malta
If you've never been to Malta, then this is the time to go. Not only is this destination very hot, but you'll also get enjoy the amazing history associated with Malta. Malta isn't your average beach holiday but if you really want to take a break from the sun then you can jump in the pool in some of the amazing hotels that are on offer. Make sure to take a trip to Malta later this summer if you want to be able to have an amazing time exploring this interesting place.
Marrakech, Morocco
The final destination that we think you should visit this late summer is Marrakech in Morocco. Morocco is great because it lets you get an exotic getaway while still not having to travel too far. Marrakech is the sort of city that never stops, it is full of vibrant people and plenty to do so make sure not to miss out on this experience. Visit Marrakech if you want to see some camels in real life or visit the amazing mosques. Marrakech also has plenty of sun so going in the late summer is not going to be a problem for you.
Final Thoughts
Not everyone needs to head off on their holiday in the middle of summer as there are plenty of destinations that are still great year round. Having a getaway at the end of the summer is great because you miss most of the crowds but still get to enjoy the summer sun in some of the most beautiful cities in the world. Make sure to follow our advice and visit the places that we have detailed in this article. Get out and explore the places that you are visiting, stay in the nicest places and experience what life is like for other people across the world. Book your late summer getaway today and you won't be disappointed.