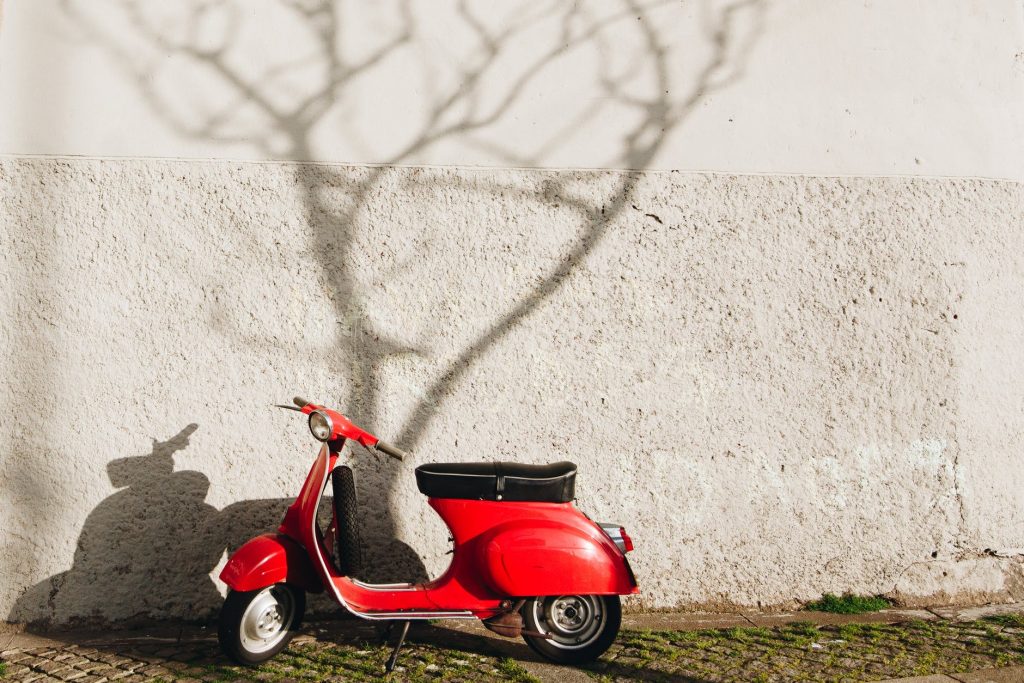 When in Rome, we should do what the Romans do, as the expression goes. This includes embracing the modes of transport in Rome. One such method is a motorbike or scooter, which can be hired at your convenience.
So, let us discuss the benefits of hiring a motirbike or scooter from a motorbike rental service to decide just why we should be renting a unique method of transport to explore the city of Rome.
The Benefits of a Scooter in General
We might hire a scooter for its benefits wherever we are in the world. It will prove easy to handle, be efficient on fuel that we will need to pay extra for, and be road-friendly. It will allow us to move through traffic where a car would take us longer. It will mean that more of our holiday time can be used for sightseeing and fun things, rather than waiting in traffic. In terms of space, a scooter is easier to accommodate everywhere that you take the scooter.
To Cope with Rome's Traffic
Scooters are ideally suited to the level of traffic in Rome. There is no doubt that the traffic can be challenging, but to avoid the frustration of getting stuck, you can hire a scooter to help with that. Lots of people are using them here and you will not feel that you are in the minority. Also, you have to think why so many people in Rome use them, and this is due to the traffic.
Fuel Efficiency
Thinking of the environment and fuel costs, scooters are considered better than cars. Based on the same amount of energy used, an electric scooter will make it to 82.8 miles while a car only manages 0.8 miles in comparison. This makes an e-scooter 100 times more fuel-efficient than a car is.
Range of Scooters Available
The increasing range of scooters available to hire makes it a pleasing choice. Models for hire in Rome will include the Honda Vision 50, Niu M Sport, Sym Symphony S 125, and Vespa Lx 50. Vespa is an iconic brand and is named after the Italian word for wasp.
Vespa's originate in Rome and are something of a tradition there. It was in April 1946 that the first one was introduced to a golf club in Rome. The Vespa 98 Corsa would then be built specifically as something to show off to the world in terms of how competitive it could be in races. So, its speed is something to be in awe of for something you would think did not have much power.
So, you could hire a Vespa scooter for 31 euros per day. It is a little more expensive than the others but well worth treating yourself to a ride on while on holiday. Prices overall for hiring scooters will typically start at 18 euros per day for a Sym Symphony S 125. Whatever you choose, it will prove to be a speedier way to make your way around Rome and enjoy the sights. There is, for instance, the Colosseum, Vatican City, and The Pantheon to see. Vatican City is, of course, the headquarters for the Roman Catholic Church. There are museums there which house ancient Roman sculptures and Renaissance frescoes. Fresco is a technique of mural painting that is done on newly laid plaster. The Raphael Room is well worth a visit after you have parked your scooter.
In summary, there are four good reasons here to consider a scooter on which to make your way around Rome, Italy's capital city. A scooter will be easy to handle and save you time getting around Rome. It will be more than a match for other vehicular traffic and prove to be fuel-efficient. The range of scooters now on offer for hire in Rome will mean that you will be able to choose one that suits you in terms of its branding, look, and performance capabilities.