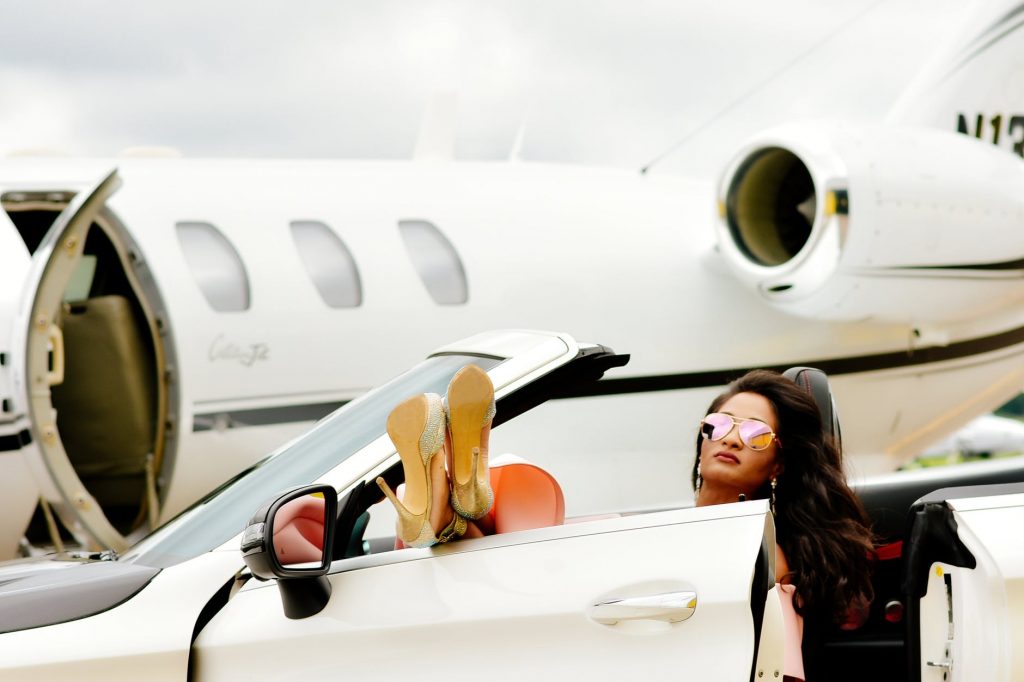 When we think of luxury, we think of limousines, private air travel, and exotic holidays. We could have it all as part of one holiday. We could travel to the airport in a Stretch Limousine, board a private jet at our own private airport terminal, then make our way to an island considered paradise. An area on the globe that sees more sunshine than it does rain. The middle part of this journey is made possible by companies who offer a global private jet rental service. Private jets represent the most luxurious way to travel both internationally and locally. 

Stretch Limousines
If you are travelling with a group of friends or family members, you will want space to spread out, to enjoy each other's company in a relaxed way. On buses and coaches, we do not always have the leg room that we desire. In cars, it depends on the make and model of car that the taxi firm send us. There is an alternative, though – you can hire what is known as a Stretch Limousine. By its title you will have guessed that it is longer than a normal car. In addition, it is fitted out in a luxury way too. Stretch Limousines, to start with their dimensions, are approximately 42 feet in length. This is about 10 feet longer than the standard Limousine, which is long at about 30 feet. This extra length gives you even more room to spread out and enjoy yourself on the journey to the airport. Typically, this will be at least an hour's drive, if not several hours, depending on your nearest airport. Inside, Stretch Limousines are fitted with leather seats that are designed in a more fashion-conscious way than normal car seats. The bench-like designs will seat between 8 and 18 people.

Private Jets
This luxury of space will continue into the private jet that you can charter, which will typically give you more leg room than most, if not all, commercial airline classes. You can hire different sizes of plane depending on your number of passengers. Some private jets even have bedrooms. They can have reclining chairs, or divan, that are converted into sleeping areas which are spacious and allow you to lie down flat. There are long-range private jets which can allocate you a stateroom option. This is basically, well not basically, your own private bedroom. This will normally be at the rear of the plane's cabin. If you value your privacy before you even arrive at your exotic location, then you will want to begin your journey on a private jet, relax, sit back in your own thoughts and not those shouted by others, and then think of your dream holiday to come.

Exotic Holidays
Here we should think about the most exotic places in the world that you can visit, such as Maui in Hawaii. Its beach spans for more than 120 miles, it has attractions everywhere, and is legendary for its surf scene. For another exotic location, Puerto Rico is thought by many to be the most exotic of all the islands in the Caribbean. If you are into nature, you should even be able to spot the tree frogs that frequent the dense jungle of El Yunque. And what better an experience than to take a midnight swim in Mosquito Bay's bioluminescent waters. If you prefer to stay dry, then the golden sands will surely still tempt you to this location.
For some more ideas as to where to travel, you might like to view the article about best places to visit.

This all sounds very tempting, does it not? Well, it can all be possible because of Limousines that are longer than standard, private jets that can be chartered by individuals and their families, and the choice of exotic holidays available to you.