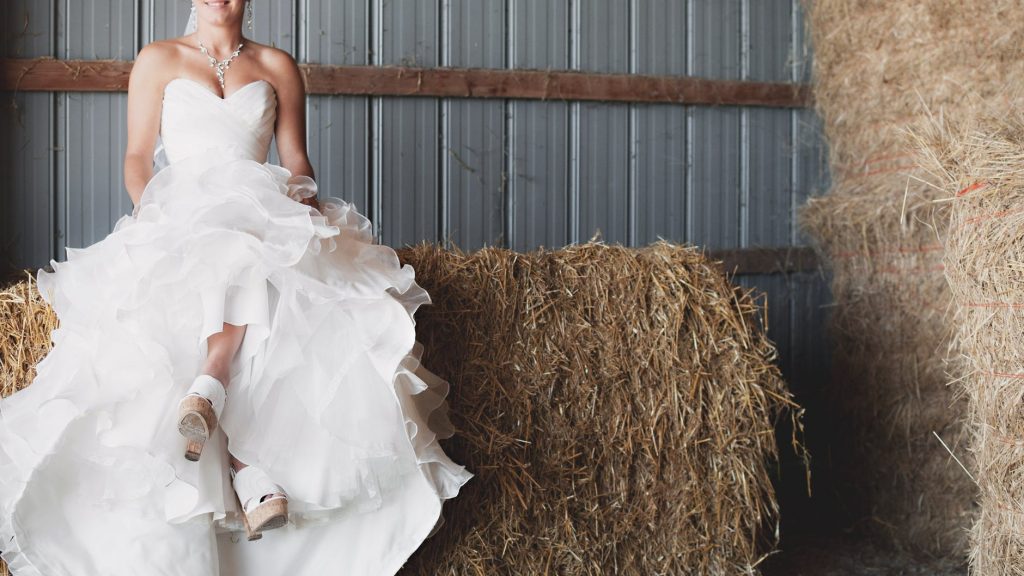 We usually asked why wedding entertainment is essential – and the main reason is the fact that wedding event duration is extended. There are guests celebrating with you from the wedding ceremony to reception drinks and also the wedding breakfast – after which there is the night party. Therefore it is essential to think up the correct reception timeline to guarantee your guests experience a wonderful time and do not begin to sag the moment the speeches start.
A significant factor that can help keep them entertained and generates a cheerful atmosphere has several wedding entertainments in your timeline.
Indeed, this will not function as well when the entertainment is something they have witnessed at some other weddings – and that is why we come in! We have discovered excellent wedding entertainment options, from photo booths with style to fun surprises and activities they will enjoy. Continue reading to learn how to ensure that your wedding day truly goes off with a bang.
1. Photo Booth
These days photo booths are getting to be necessary for a wedding reception. Bear in mind, they are available in many styles and sizes, from taxi booths to caravan, therefore place a trendy twist by picking something unique.
2. Magician
Most of us love watching magic tricks! Easy to set up and with lots of bang for their buck, masters of magic are a flexible choice. The magician does not only have to perform in the cocktails reception – request him or her to perform during mid-meal to delight your guests, or to mingle with other guests who would like a break from dancing at night. Expect to see great card tricks and many tricks of the hand.
3. Glitter bar
Employ a glitter bar that includes make-up artists to make dazzling looks for your wedding guests. Make sure your preferred service applies biodegradable glitter, generally created from plant cellulose.
4. Dance off
There comes a moment that things are only able to resolve with a fabulous traditional dance-off. The rules are: ladies on one side, guys on the other, and everything goes. Allow the DJ to figure out the awards for the best and most awful moves.
5. Singing waiters
Consider service with a smile with a new level by employing a group of singing waiters to brighten up your dinner. For a perfect wow-factor, ensure that it stays secret from your guests till they burst suddenly into song.
6. Fireworks
A fireworks highlight is one of the much-loved night-time wedding entertainment ideas so far. Nothing can beat this wonderful time of looking at them light up the sky while you celebrate with your beloved.
7. Piñata
Take this particular Mexican tradition to achieve the celebration with a bang – literally. Pick a wedding best piñata, like a layered cake form or a heart design, and fill it up with treats that you would like to shower your wedding guests.
8. Karaoke
Karaoke is not well matched for all kinds of weddings; however, if you and your guests would delight in having a sing-along, it could be the perfect option. A lot of DJs offer karaoke as an additional service, which can be a lot less expensive than employing a specialized karaoke device.
9. Live Bands
Live music has grown a popular add-on to wedding party entertainment. They indulge in the crowd and come in every genre. The majority of live bands are blended with a DJ in between sets to make sure you have a great blend of your favourite music.
10. Inflatable Castle
It may seem that an inflatable castle can be a strange choice on our set of wedding entertainment ideas; however, they are rising in popularity. They are the most effective at reception venues which have enough outdoor area, for instance, a farm or country manor.
11. Face Painting
Face painting is not any more arranged exclusively for young guests, having incredible looking outcomes making wedding face painting a favourite option for guests of any age. Please select from a vast collection of various designs, or maybe go for anything unique and allow the pros to perform their magic.
12. Food Truck
Your wedding guests will likely be hungry, so why not come up with eating experience with a food truck. Food trucks can be purchased in any cuisine you want, from seafood and chips to pizza, and you may likewise hire a frozen treats truck to deal with dessert. Since the food equipped outside, the van must have a place to park.
Bottom Line
Wedding planning is stressful, particularly if you wish to do something slightly unusual. These 12 ideas may not look conventional, and not all of these will fit your theme, but I hope it gives you a better insight into what entertainment you would like to incorporate in your wedding.
But in case you are still confused, don't hesitate to get in touch with a wedding specialist such as Evengo and seek advice. Essentially, your wedding is a moment for you and your partner and must signify your personas and interests. Never concede to stress or be satisfied with entertainment that does not inspire you.