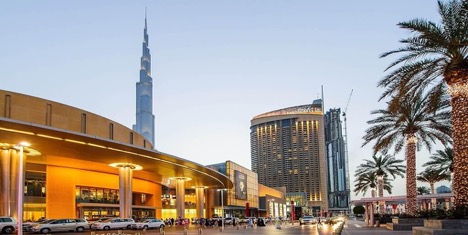 If you talk of cities being ambitious, then Dubai would be described as one of the most ambitious cities on the entire planet. Over the last two decades, the city has pumped billions into itself and slowly but surely, positioned itself as a tourist Mecca and a major businesses hub in the Middle East, and we can only imagine the great heights yet to be scaled by the city in the coming decades. Coming up in the middle of a desert from almost nothing, the entire city is based on a start-up mentality, and things here happen very fast.
But don't be blinded to think that all there is to the city are the mega malls and the plethora of five-star hotels. There are just but the beginning of very many hidden gems which you will never explore in just a single visit. If you have never had any plans to visit this city, then this year would be a good one to change your mind and go for renew my passport services if your passport already expired, then make Dubai your next destination. If you don't think this is a good idea, then read below for some of the convincing reasons why Dubai is a hot tourist destination, and why you should also make an attempt at visiting it.
Its skyline is the most amazing in the world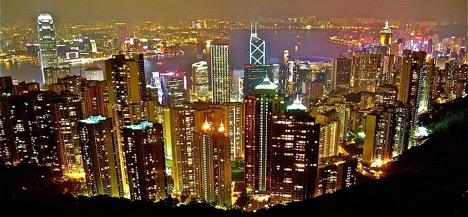 Forget about New York, Chicago or Montreal. If you want to see the true definition of what a skyline is, then you need to see the Dubai skyline. There are lots of skyscrapers in the city and what you will find most amazing is that every building is uniquely built with the main intention to make it stand out from the rest. Irrespective of the place you stand in Dubai, you will always be mesmerized by the skyline. You should also know that this is the home city of the tallest man-made structure in the world, and it is also the home to four out of the five tallest residential buildings on the planet. If you are wondering about what structures I'm referring to, then head over to Burj Khalifa and the Marin to see for yourself.
Multi-cultural melting pot
The diversity you find in Dubai is simply incredible, with over 90% of the population estimated to be from other countries. It is without a doubt one of the most cosmopolitan cities you will ever visit in the world and what is even more interesting is that unlike cities like London or New York which have been in existence for over one hundred years, most of the people you find in Dubai are mainly the first generation, implying you will find an incredible blend or cultures and traditions in one place. If you have ever desired to be in a city where you will experience diversity at its best, then you have a reason to go for renew my passport services and experience what Dubai has to offer.
The culinary diversity is great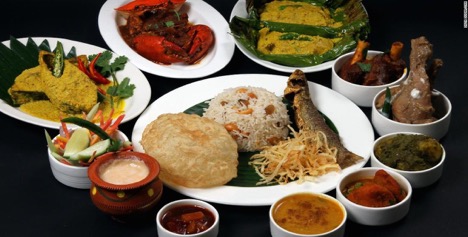 If you are from the west and you love food, then you should find out what the east has to offer and there is no better place to check out than in Dubai. With such a diverse culture and population, there is a humongous variety of spectacular ranges for food. You will find mouth-watering delicacies from the Arabian, Persian, Filipino, Japanese, Chinese, French and British cuisines in the plethora of restaurants that litter the city. The best way to immerse yourself in the Dubai food is to try out the all you can eat buffets offered by restaurants on Friday. As such, you will have a total of two hours to eat and drink as much as you can from a wild selection of foods. This alone is worth booking a plane ticket to come and experience.
The sun, sea, and sand
When most people think about Dubai, they think about a hot city in the middle of a desert. Rarely do people associated Dubai with large water bodies, and this is a misconception that must stop. Dubai enjoys a coastline of more than 1,000km, where you find very clean beaches and crystal clear waters. If ever you will feel that the heat in the city is too much, the beaches are within an arm's reach, and you can always go for a dip to refresh from the sweltering heat.
The Palm Island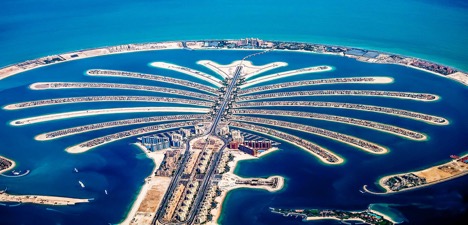 Dubai is the home to the world's largest artificial island, Palm Jumeirah, which was built between 2001 and 2006. It is the home to several multi-million dollar mansion and it is where most of the five-star hotels are located. At the islands, there are lots of activities happening on a daily basis, with skydiving being one of the most cherished activities.
Dubai is a shopper's paradise
With all the mega malls in Dubai, you can shop until you drop dead. The Dubai Mall is the biggest mall in the entire planet, and you can just imagine the amount of variety you will find in this place. Being a shopping paradise, people travel from all corners of the world to just come and shop in Dubai. If you feel that you need some kind of retail therapy, then there is no great place on earth where you could get the shopping experience that awaits you in Dubai. It is simply incredible and you will love every bit of it.
Go skiing in the desert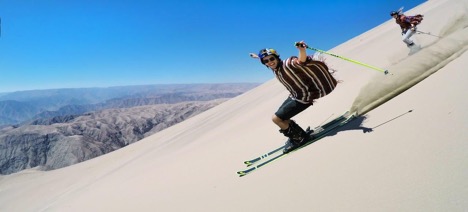 When you hear about skiing, you will probably think about the Swiss Alps and it would be difficult to think that you can ski in the desert. Well, it is only in Dubai where you get the pleasure to ski in the desert. And how exactly is this possible? There is a man-made ski slope in the desert, which is basically an indoor ski resort, where you can have a skiing experience just as you would in any mountain of your choice. These are some of the things that set the city apart and makes it an endearing tourist attraction for many people across the globe.