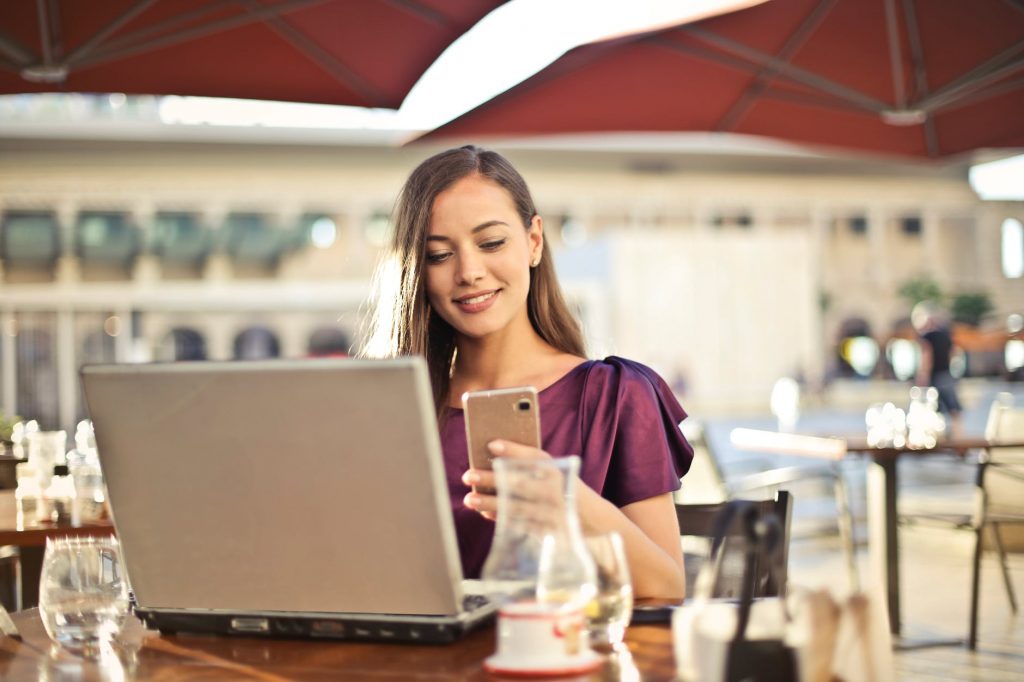 Small it may be, Singapore is definitely a lion when it comes to food. Diverse and definitely delicious, Singaporean dishes will surely tickle your tastebuds. Of course, there's also plenty of international fare to be had in the Lion City. From European to Chinese, Indian to Malay, indigenous to fusion, the gastronomic offerings in Singapore can satisfy all your food cravings.

If you're planning on a food tour of Singapore, you should check out Singapore tour packages from Traveloka. It's not just convenient because you'll be booking your flight and hotel at the same time. It's also budget-friendly, which means you'll have more money to spend on food in some of these top establishments.

Tong Ah Eating House

Tong Ah Eating House is as simple as it can get: white-painted walls, plastic chairs, plywood tables. Beyond this unassuming façade, however, is a beloved recipe. Tong Ah Eating House has been serving their kaya toast—crispy toast topped with sugar, coconut, eggs, and milk, among others—since 1939. Many a Singaporean start their morning here, fueled by the distinct crunch and flavor of this legendary toast. If you want even more of a crunch, you can order the Super Crispy version.

Samy's Curry

Another long-time restaurant in Singapore is Samy's Curry, which first opened in the 1950s. It's now run by the third generation of the same family that opened it, and it continues to serve their best-selling and well-loved dishes. Some of the favorites are chicken masala, mysore mutton, tandoori chicken, and palak paneer.

Candlenut Kitchen

Located in Tanglin, Candlenut Kitchen is one among many Michelin-starred restaurants in Singapore. The dishes here have both Western and Eastern influences, like spicy lamb satay and "yeye" white chicken curry. For a premium restaurant, the prices are quite reasonable at around SGD 20 to 35 (THB 400 to 800 baht). Their ah-ma-kase lunch is at SGD 88 (THB 1,950) and the dinner is SGD 128 (THB 2,830).

Iggy's

What's one way to find out the best of the best in the country you're visiting? Ask the locals. In Singapore, when you ask the locals what the best restaurant is, you'll probably hear the name "Iggy's" a few times. Indeed, Iggy's is an award-winning establishment, located in in Hilton Singapore Hotel on Orchard Road. Their dishes have attention-grabbing names like tuna belly with pinot noir, but rest assured that the flavors will similarly make you pay attention!

Keng Eng Kee Seafood

Like Samy's Curry and Tong Ah Eating House, Keng Eng Kee Seafood is now run by third-generation owners. This restaurant specializes in tzechar or stir-fry, made to order so the dishes are guaranteed to be freshly cooked. Some of the best dishes to try here are the moonlight hor fun and claypot pork liver. Make sure to make a reservation before coming; this humble restaurant in Bukit Merah gets packed quickly!

Old Airport Road Food Center

One of the oldest hawker centers in Singapore, Old Airport Road Food Center is also considered by many locals as the best hawker center in the country. It combines value for money and excellent taste, with some dishes costing as low as SGD 5 (THB 110). This makes Old Airport Road Food Center as one of the best places to sample Singaporean specialties like char kway teow and satay noodles.

Folklore

For some authentic Singaporean heritage food, head on over to the town of Kallang and dine at Folklore. The chef, Damian D'Silva, is of Eurasian and Peranakan roots and is dedicated to keeping the recipes he grew up with alive and well. Each dish is cooked in the traditional way, including the sambal buah keluak fried rice with juicy, tender beef rendang, which takes a week to prepare.

Red House at Robertson Quay

In Singapore's east coast, you'll find Red House at Robertson Quay. This is a seafood lover's paradise, guaranteed to make you fall in love with their unique and creative dishes. Some of the must-trys are the house specialty steamed Scottish razor clams and the Sri Lankan king crabs doused with a special sauce.

Kappo Shunsui

Kappo Shunsui on Orchard Road serves Kappo-style cuisine, where food preparation uses five techniques: grilling, frying, serving food raw, simmering, and steaming. Their menus are called mizu (water) and shun (season), with dishes prepared from ingredients imported from Japan. They also have an impressive sake and wine collection.

Shinji by Kanesaka

Do you love sushi? Then better allocate some of your food budget to visit Shinji by Kanesaka. This restaurant is considered one of Singapore's best sushi bars. It's consistently in Asia's 50 Best Restaurants, and was awarded its Michelin star only last 2016. The lunch menu starts at SGD 75 (THB 1,665), which comes with nine pieces of top-tier sushi.
Hyper-modern and fast-paced. That's how many people view Singapore. Hiding behind towering buildings and modern urban amenities, however, are some of the best restaurants you'll ever visit. These ten are just a sampling of Singapore's entire menu!