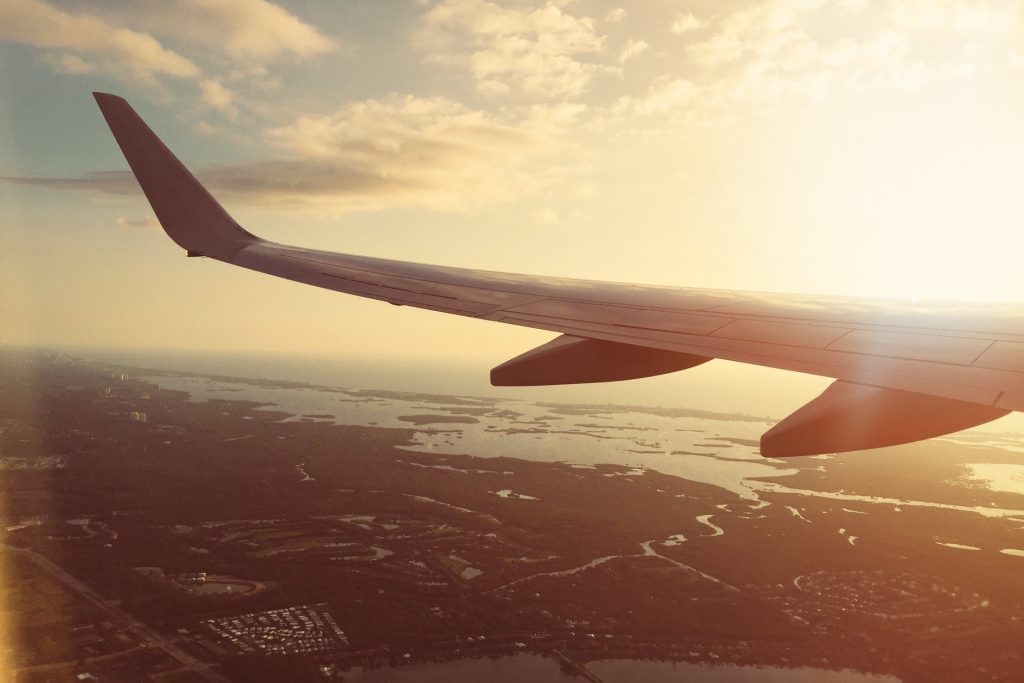 If you are planning for a vacation trip to the Middle East, Europe, Asia or North Africa it quite obvious that you need to take the air route, which is perhaps the most time saving and comfortable way of journey to distant locations. If you are looking for an affordable option for flight booking, then you must consider Air Arabia. It is the government-owned airlines and is one of the best Low Cost Carrier in the Middle East. The airlines not only connect the domestic destinations but also offers its services to different nations of the Middle East and North Africa, which has a flight network in more than 170 destinations in the Middle East, North Africa, Asia and Europe. It is easy to book single and round-trip Air Arabia flight tickets from Cleartrip and get lowest fare and the best deals.

Why Choose Air Arabia Flights Booking?

When you pick any flight, you decide on various grounds. Budget, comfort, timing, direct connectivity with the destination, etc are the major and most common deciding factors. Air Arabia is one of the Emirati Low Cost airlines which offer a comprehensive package of all your requirements. Besides providing its passengers with a comfortable travelling experience, Air Arabia has a lot to add to its credentials which makes it a trustworthy and popular Low Cost Carrier in the Emirati. Here is what you need to know about it :

The airline owns and operates an extensive fleet of 53 Airbus A320 and A321 Neo LR Aircraft. Each of these aircraft is equipped with modern and world-class seating that provides a comfortable travelling experience to its travellers.
The aircraft cabins are well decorated with modern amenities including comfortable seats, elaborate legroom for a comfortable journey.
You can also make Air Arabia flights booking and simultaneously join the AirRewards loyalty program by Arabia which is an amazing loyalty program where you earn points, redeem them and can avail the best value against redeemable points.
Air Arabia also allows you to pre-reserve your seats for a single journey or your journey with your family while you book your tickets online.
Additional Advantages with Air Arabia

Pre Book Baggage: We often face the hassle of baggage weight while travelling by flight, but Air Arabia give flyers an advantage to choose the weight of the baggage while they book the flight ticket. You can choose the baggage weight between 20 kg, 30 kg or 40 kg weight; there is no limitation on a number of bags. This means pre-booking your baggage allowance during Air Arabia booking means you can actually save as much as 90% on baggage charges which are paid at the airport when baggage is weighed. This facility is available up to 12hr prior to your scheduled flight time.

Pre Book Your Meal: Air Arabia takes care to offer a personalized journey experience to each passenger. Starting from pre-booking your seats, to baggage weight, you are also offered the luxury to pre-book your meal on board at the time of booking from the elaborate Sky Café menu at an affordable rate.

Book Your Air Arabia Flight with Cleartrip Today

If you need to make Air Arabia flight booking for your single or return journey, checkout Cleartrip. The website offers a wide number of deals on flight booking. Besides, flight ticket, it also gives you the leverage to choose hotel booking option. The website gives you access to a wide number of hotels which are spread across the globe. Based on the desired nation you are travelling, you can make the hotel booking. Besides, you also get the leverage of getting exciting deals and discounts on bookings. You can book your Air Arabia flights at Cleartrip at the lowest rate as well as earn additional Reward Points as well. Apart from just online booking, easy booking in a few clicks, you have a list of advantages of using Cleartrip online or Cleartrip app.

Easy refund- the refund and cancellation of flight bothers many, but if you wish to overcome this trouble, its best to do booking via Cleartrip. At Cleartrip they make swift and easy to cancel a ticket and get a refund. Moreover, before you cancel your trip at 'Review Cancellation and Refund' page in cancellation procedure, you can check the amount you will be refunded and accordingly you can cancel.
Expressway- Cleartrip has Expressway feature that automatically fills in the information like name, thus saving your time which otherwise goes in the repeated filling of information. You have all your flight searches saved, the comfort of booking e-tickets at any point of time, as well as you can sync your travel dates with your calendar at Cleartrip.
Filter the price- You can also set fare alerts in Cleartrip when you are confirmed about journey date and seek for the best fare for your bookings. The advantage of setting an alert is that Cleartrip will accordingly notify you latest fares, changes in fare so that you make your best savings.
Safe and secure payment option- Cleartrip also offers safe and secure payment gateways that are Credit Cards which are registered with MasterCard and Visa. All bank-issued Global and World MasterCard and Visa cards are accepted at Cleartrip for booking.
Besides all the above- mentioned benefits, the platform is highly interactive and easy to use. With simple user platform, you can easily add the information regarding your travel requirements and get the desired result. Along with these you can check your flight status at Cleartrip, get updated flight information for all Air Arabia flights, etc. So book your Air Arabia flights today at cheapest rate and with a few clicks only at Cleartrip.