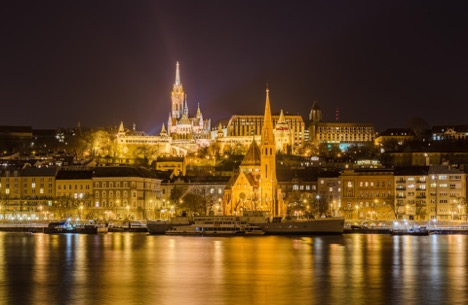 Budapest is a real urban treasure for those who love trendy clubs, bustling parties, good food, and quality booze. And this Panonnian city is even easier to reach nowadays since Ryanair and Wizz Air directed lots of low-cost flights here. There is no doubt the Queen of Danube has quickly become a popular tourist destination, attracting swarms of visitors from literally all corners of the world. You will find whatever you want in this city and it won't cost you a fortune, too, so let's explore what makes Budapest so unique and worthy of a bucket list.
Buzzing nightlife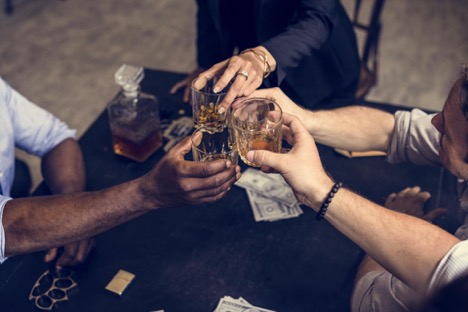 A vast number of nightclubs has turned Budapest into one of the most desirable places for party lovers. Visit District Seven – or the Jewish Quarter as some might call it – to immerse yourself in the vivid local party scene. Lots of hip bars and venues are located here at your convenience. They took all the abandoned buildings and redesigned and refurbished them, so expect some eccentric interior and artful vibes, too. These places are called ruin bars – yes, because they were established pretty much on the remains of old buildings.
Clubs and bars in the city are regularly filled to the capacity. Both locals and tourists love to hang out, meet old and new friends and, of course, get hammered every once in a while. And if you want to spend your stag do weekend in Budapest, you're will definitely get a bang for your buck in this city – and then some! Loud clubs with semi-naked beautiful girls, a plethora of adrenaline-fuelled activities, and thermal spas to tackle hangovers are just what you need to celebrate your last days of bachelordom.
Most interesting things in Budapest
In this city, you can find the oldest metro in continental Europe. It dates back to 1896! And you have never seen anything like this. Old-fashioned trains are a must-see attraction in this city. Talking about old things, the Zoo in Budapest is also pretty much antique – it was established in 1865. Here you will see not just animals but various beautiful art buildings.
There is one thing that you will see only in Budapest. You can drink from hydrants here! The city is filled with hot thermals and clear mineral water so it runs pretty much everywhere – even in hydrants. Locals installed drinking taps on them so that you can have easy access to fresh water.
Places to visit, things to do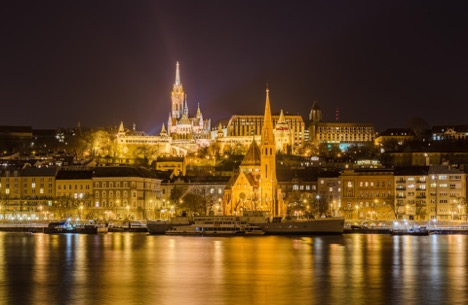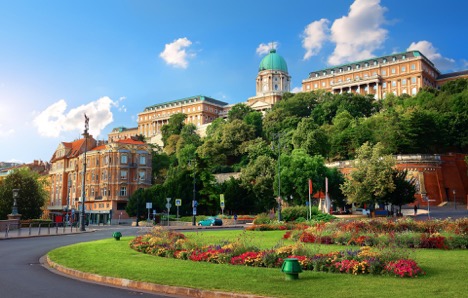 There is one place you can't miss by no means if you come to Budapest – hot thermals. You should come to the thermal water cave and enjoy this unusual experience of having a hot relaxing bath in a real cave. Another place to try thermals is the Szechenyi Medicinal Bath. The mineral water is reputed to improve the health of the skin, bones, and muscles.
Even if you are not religious, you should visit the Dohany Street Synagogue. It is truly gorgeous and unbelievably huge. It provides sitting places for 2964 people, which makes it the biggest synagogue in Europe.
Walking through Budapest, you will definitely see a lot of old yet well-preserved architecture, too. The city has lots of spots where you can find magnificent cityscape views, especially if you visit the Buda part of the city, which rests on a hill. Just spend a day or two just walking around and enjoying everything that surrounds you. Oh, and make sure you bring your camera with full batteries because you'll be taking shots almost everywhere you turn.
Cuisine in Budapest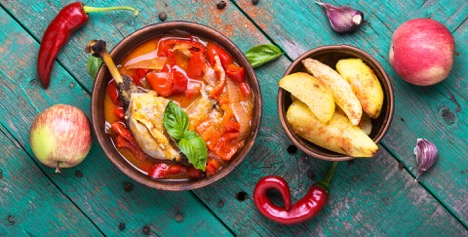 Eastern European food is known to be hearty and full of flavors, which is exceptionally savory during the cold winter months. And if you ever find yourself in the vibrant city of Budapest, prepare to try out some delicious dishes. For instance, you should definitely try out tender chicken with a generous portion of paprika and onions called Chicken Paprikash. It is served with sour cream and something that looks like dumplings.
Or maybe opt for beef goulash – a stew made of slow-cooked meat, flavored with onions, caraway seeds, and spätzle on the side. Another specialty you should also taste is langos burger. It is two slabs of deep-fried dough filled with all sorts of ingredients, depending on the type of restaurant you visit.
Conclusion
Budapest is full of exciting experiences and tourist sites to explore. Here you can learn bits of history just by walking down the old streets which are teeming with brilliant architecture. And when you get tired and hungry – just pop into one of the restaurants. Whether its street or high-end, the food is delicious in Budapest almost everywhere you go. Huge portions and low prices – what else can you wish for? So get your passport, book a plane ticket, and cross this city from your bucket list!