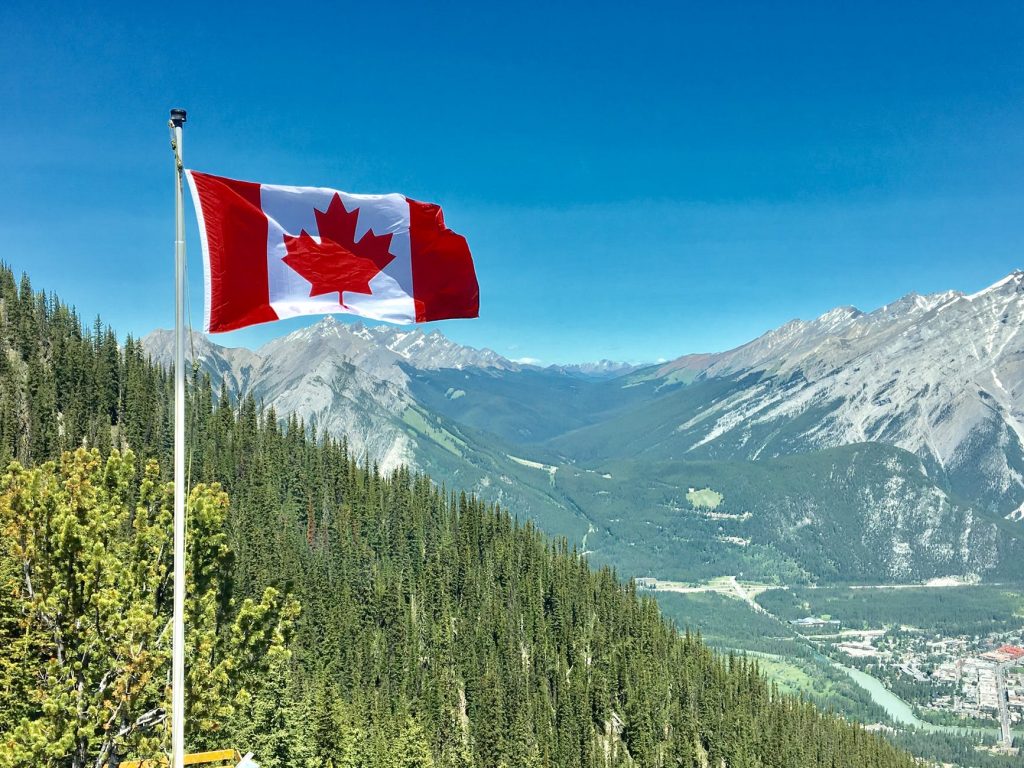 As the capital city of Canada, Ottawa welcomes over 11 million tourists each year from all four corners of the globe. As a big tourist city, Ottawa has so many great things for visitors, such as the Parliament Buildings and the ByWard Market. Whether you're travelling solo, with friends, or as a family, here are just some of the fun things to see and do in Ottawa.
ByWard Market
With more than 600 shops to explore, ByWard Market is home to a unique blend of delicious snacks, fine dining, and tasty baked goods. For those who are on the hunt for high-quality food and cutting-edge trends, a trip to the market is a must (regardless of how much time you have!). While the market has changed dramatically over the years to keep up with the changing needs and trends of Ottawa, ByWard market is still a firm favorite hotspot for locals and tourists. There is also a bustling outdoor market to check out which provides a range of high-end organic produce, and tons of quirky shops where you can pick up a souvenir or two to take home to your loved ones.
Parliament Hill
If you're into your architecture, a trip to Parliament Hill needs to be on the cards when in Ottawa. Not only is the structure wonderful to look at, Parliament Hill is known as the beating heart of the city. To get the full experience, there are lots of free daily tours that you can go on which allow you to take a closer peek inside to discover the enriching history, art, and function of Canada's parliament. Even strolling through the grounds can be a mesmerising experience. If you're heading to Ottawa in the summer months, you must time your visit accordingly to catch the daily changing of the guard.
Canadian Museum of History
Regarded as the most visited museum by tourists in Canada, the Canadian Museum of History enables you to take in a wide range of outstanding exhibits which focus on First Nations, Canadian and world history. If you're heading to Ottawa for a short city break, or you have a bit more time to kill, having a day out at the museum can be fun for all the family. Home to more than four million artifacts and documents, history buffs will be amazed at what you can uncover when at the museum. You can discover more about the museum here: https://www.historymuseum.ca/.
National Gallery of Canada
For the art lovers, a trip to the National Gallery of Canada is a no-brainer. With a fantastic mix of indigenous, modern, contemporary and historic art which covers every era you can think of, the gallery truly does have something for everyone. With more than 40,000 pieces to feast your eyes on, not to mention a well-curated range of exhibitions to check out, art lovers are sure to have a great day out at this extraordinary attraction.
Canadian Museum of Nature
As the second largest country on the planet, Canada is home to a ridiculous number of animals, biomes, and expansive nature, meaning it's technically impossible to see them all! For those into wildlife, a trip to the Canadian Museum of Nature is a must. With more than 14.6 million specimens, the museum showcases the zoology, paleontology, mineralogy, and botany of Canada in a fun and exciting manner, making it a suitable day out for all ages. What's more, the museum has recently undergone a multi-million-dollar upgrade which includes exciting interactive exhibits, and an IMAX cinema that shows a variety of nature documentaries.
Rideau Canal
As one of UNESCO's world heritage sites, Rideau Canal is a monumental 19th century construction which spans more than 200 kilometers! Primarily built for military purposes to serve as protection against a possible American invasion, the Rideau Canal is one of the most popular tourist hotspots to visit in Ottawa. In the present day, the Rideau Canal is still used, but more so for boat tours or pleasant cruises. No matter what time of year you plan to visit Ottawa, the destination is great for a winter vacation or for a picnic in the summer months.
Bargain Price Hotels
Whether you're heading to Ottawa for a couple of days or a couple of weeks, we all want to get good value for money, especially when it comes to finding accommodation. When you compare Ottawa to nearby cities like Toronto, the capital has a range of rather affordable hotels, with many being newly builds that come packed with funky and quirky designs that coincide nicely with Ottawa's high-tech boom. What's more, as the downtown area and surrounding suburbs are easily walkable, there are no real bad locations in the area, which means that not only can you find accommodation close to transport links, you will feel safe and secure throughout your trip.
Annual Events and Festivals
No matter the time of year you plan to descend on Ottawa, there is always something exciting going on. Ottawa is a destination for all seasons, meaning that whether you're heading to the capital in the snowy winter months, or the glorious warm weather of summer, there are tons of events and festivals that are put on which are hugely popular with both locals and tourists. Some of the most popular events and festivals in the city include Canada Day, Gatineau Hot Air Balloon Festival, The Canadian Tulip Festival, and Lights Across Canada.
Street Art
While there are tons of art museums and galleries to feast your eyes on, simply walking around the streets of Ottawa can expose you to some of the most glorious street art you'll ever see. Ottawa invites street arts and murals in many of its public spaces, doorways, parks, and alleys, through its programs like 'Paint it Up!' and 'Paint the Pavement' which are designed to help get rid of the stigma that graffiti and street art hold. Giving dull locations a burst of color and vibrance is what has made Ottawa such a fascinating city to explore, especially for those into their street art.
Haunted Walk of Ottawa
For the thrill seekers and those who like to be spooked, you must take part in the Haunted Walk of Ottawa. The 90-minute tour will take you around some of the most haunted buildings that the city has to offer, such as the Bytown Museum or the old Carleton County Jail. If you aren't too frightened, your tour guide will dish out some of the most chilling ghost and ghoul stories known to man with your group. What's more, you will get your very own special limited-edition flashlight that you can take home with you! To avoid disappointment, make sure that you check when the tours are on, as well as admission prices.
Getting to Ottawa
Now that you have an idea of all the exciting things you can do when in Ottawa, what are you waiting for? For a money saving tip when booking flights to Ottawa, you may want to consider going with a regional airline like Porter. Porter Airlines can help you find the best deals for your flights, as well as accommodation. Not only that, but ticket prices include extra legroom and free beverages! You can take a look at what flights are available here: https://www.flyporter.com/en-ca/book-flights/where-we-fly/canada/ottawa.
For the food lovers, a trip to the ByWard Market is a must. For those into their history and art, there are tons of museums and galleries dotted across the city which are full to the brim with fascinating exhibitions and displays. Whether you're coming to Ottawa alone or with a party, you are bound to find something that's perfect for you.