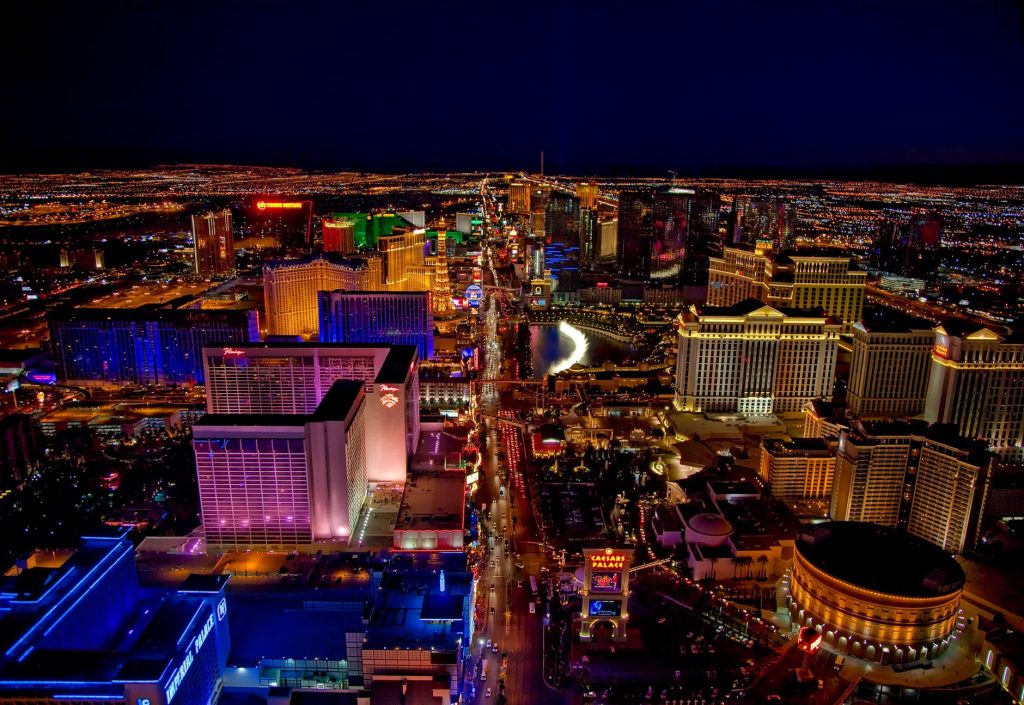 Planning a vacation of any kind can be stressful. Add in the extra expenses that come with a trip to Las Vegas (eating, gambling and attractions), and it can raise the anxiety level up another notch.

The point of going to Vegas is to do the exact opposite. For the most part, you should accomplish this feat, as Las Vegas is very inviting and there are endless options to tickle the mind.

Getting yourself set up for a successful stay is wise, however, and it all starts with picking a hotel that you won't hate. Endless vacations are flipped on their side due to poor customer service, bad rooms, over-priced stays and really, the list goes on.

Be sure to hit up these reviews of the best Las Vegas Hotels before making your decision, and consider some of the top options detailed here. In an effort to showcase the amazing variety Vegas has to offer, this list will contain options in various locations.

Location can be key for ease of access to the many offerings of the Strip, but it also can equate to considerable value for your hotel stay. Be sure to also check for hotel amenities and features before making a decision.

Each hotel listed here will feature general location and pricing but double-checking before committing to any one spot is encouraged.

ARIA Sky Suites

You don't need to go all out when staying at ARIA, as they have a very diverse selection of rooms. You can opt for a more standard option and work your way up the list (13 variations), but why not aim high with their Sky Suites?

The ARIA Resort &Casino is a great high-end option located at the center of the Strip, placing you in a luxurious hotel with a jaw-dropping view and immediate access to all things Las Vegas.

These suites certainly aren't cheap (expect $400+) but include beautiful views in 1,000-7,000 square foot rooms. You will also have borderline unlimited access to the best dining, shopping and gambling Vegas has to offer.

A personal concierge is available for each suite, which also offer flat-screen TVs, touch-screen controls and a variety of exclusive amenities. It just depends how high (all the way up to the Sky Villas?) you want to go.

Address: 3730 South Las Vegas Blvd, Las Vegas, NV 89158
Phone: (702) 590-7111

MGM Grand

One of the most iconic Vegas hotels – and one of the largest – is the MGM Grand.

This is one of the preferred locations for visitors aiming to settle in on the South end of the Strip, which will give you instant access to Brad Garrett's Comedy Club, the awe-inspiring Cirque du Soleil and of course the MGM Grand Arena.

There is so much more to check out at and near the MGM Grand, which does not do anything at a small level and checks all the boxes for tourists. Most hotels come equipped with the usual amenities such as a minibar, pool access, a fitness room, free internet, a spa and so much more.

The nice thing about the MGM Grand, as opposed to many other popular Vegas hotels, is you're not sacrificing any of the luxury but can get an amazing deal. Depending on the day you book, prices can fall as low as $65. However, visitors should brace for spikes all the way up to $300-400+ as you get closer to the weekend.

Your options are endless with MGM Grand's 4,000+ rooms, which also include suites that can top $2,000 per night. Just how much luxury you're willing to pay for is up to you, but on average, MGM Grandstands in as one of the better Vegas deals.

Ultimately, this is a great deal for a lavish stay and the experience at the MGM casino – arguably the most gaming space you'll find – is hard to match. Just be sure you're okay with staying at the South side of The Strip.

Address: 3799 South Las Vegas Blvd, Las Vegas NV 89109
Phone: (877) 880-0880

Wynn Las Vegas

Willing to spike the price back up a bit? Circle back and consider the Wynn Las Vegas, where rooms can climb to the $400-450 range, but will totally be worth it.

This is a 5-star hotel that comes as a resort and casino and grades out as the #4 in Best Las Vegas Hotels (#3 on the Strip).

This is luxury at its finest, as guests can have fun with remote control drapes in huge rooms (starting at 640 square feet) that offer views of the Strip or the golf course. Guests also have instant access to elite eateries, an 18-holf golf course and all the gambling they can handle.

You'll have access to all the usual amenities of a high-end hotel, and this one is for tourists hunting down an elite hotel at the North end of the Strip.

Nearby the Wynn, shoppers will be appeased with the Fashion Show Mall just across the street, while there is also quick access to plenty of diners and the theater.

Address: 3131 South Las Vegas Blvd, Las Vegas, NV 89109
Phone: (702) 770-7000

Rio Las Vegas

This list should give you a taste of all kinds of spots on the Strip, as that's where the most action is. However, some visitors prefer to separate home and play and staying off The Strip certainly has its advantages.

If you don't mind the extra travel to the high-end eateries, shows and casinos, staying away from the center of the Vegas action may appeal to you. One great spot to allow you to do this is the Rio Las Vegas, which is notorious for being home to the famous World Series of Poker.

It's true that being away from the Strip has its downside, but you're getting amazing value at Rio, where suites can drop as low as $30 depending on the day you book. Like most hotels, that can change with bookings over the weekend, while fees can climb based on the exact room and amenities you desire.

Normal amenities such as pool access, a fitness room, free internet and access to a spa and bar can be expected.

Rio Las Vegas also offers their own fine dining and entertainment. Guy Fieri's El Burro Burracho and Penn & Teller headline some amazing value when it comes to the table and the stage.

This is arguably one of the best overall values for your stay in Vegas, whether you want to hit up the Strip or not. If the Vegas Strip is part of your plans, however (as it should be), you'll be happy to know it's nothing but a two-minute jaunt via shuttle or Uber.

Address: 3700 West Flamingo Road, Las Vegas, NV 89103
Phone: (866) 746-7671

The Palms

One other amazing hotel located off the Strip is The Palms, which offers more value with room prices going as low as $75. You can still hike up the fee for more luxurious stays, with the now famous $35,000 room in the Sky Villa being available.

This is definitely referred to as more of a "party hotel", so if you're looking for a relaxed stay off The Strip, it's likely this isn't the spot for you. That being said, The Palms can offer terrific value and showcase the usual amenities (pool, spa, free internet, etc).

Visitors also have on-site access to The Pearl Theater, a movie theater, shopping, gambling and fine dining.

The downside? You're still not directly on the Strip, so getting around to all the things you want to see can be problematic. It's still just a three-minute ride to get there, however, so the savings you enjoy from staying at The Palms (as well as gambling and eating there) is arguably worth it.

Address: 4321 West Flamingo Road, Las Vegas, NV 89103
Phone: (702) 942-7777

Bellagio Las Vegas

Whether you've visited Vegas before or not, you've likely heard of Bellagio, which offers a steep discount compared to some of the other expensive Vegas hotels.

Despite the savings (some rooms start at $299), you're still getting elegant rooms and instant access to amazing eateries and high-level gambling.

Arguably the most iconic and popular Las Vegas hotels, Bellagio offers upscale rooms, a beautiful lobby, over 15 exquisite dining options, a spa and so much more. High rollers can even up the ante with access to the VIP Chairman's Lounge.

Visitors can even tap into their artistic side with access to the Bellagio Gallery of Fine Art, while the Bellagio breathes elegance across the board.

Ranked inside the top-5 on my Vegas hotel lists, Bellagio isn't necessarily the number one spot, but when you look at aesthetics, ambiance and pricing, it's very near the top.

Address: 3600 South Las Vegas Blvd, Las Vegas, NV 89109
Phone: (888) 987-6667

Caesars Palace

If the Bellagio doesn't interest you or remind you of all things Vegas, perhaps Caesars Palace will.

Just as familiar and perhaps only slightly less luxurious (yet quite a bit cheaper with rooms starting at around $109), Caesars Palace offers a fun theme that reminds you of how greek gods would have lived.

A massive casino floor, access to intense shopping and a seemingly endless supply of eateries highlight a versatile Roman-themed stay. Anyone looking to be dropped down smack dab in the middle of Vegas will have to consider one of the most kitchy spots on the Strip.

The 129,000-foot Caesars Palace is a destination all by itself, allowing visitors to experience the wonders of Las Vegas (and Rome) without ever leaving the resort.

Visitors can anticipate the usual amenities, but also get access to an adult pool and a family room. This is a great hotel to pick with fantastic on-site gambling as well, while the Gordon Ramsay Pub & Grill heads a stacked list of mouth-watering restaurants at the resort.

You should also be able to take in one of Caesars Palace's famed shows, which in the past have featured massive icons like Elton John, Mariah Carey and many more.

The bang for your buck at Caesars Palace is tough to match, especially since you have all you need right at this one resort and you're granted immediate access to the center of the Strip.

Address: 3570 South Las Vegas Blvd, Las Vegas, NV 89109
Phone: (866) 227-5938

You can research the best Las Vegas hotels for hours. The list is pretty endless and once you do decide on where to stay, the odds are good that you'll be right next to other hotels and resorts.

A good idea is to pop in and get a good look at them yourself, perhaps swaying you to try them out for your next trip to Vegas.

The options above are largely luxurious, but also grant access to casinos and a plethora of local attractions. You don't need to prioritize any section of the Strip specifically (nor stay on the Strip) but combining all of the best options with a palatable price is certainly ideal.

Doing so somewhere in the middle of the Strip is also a good idea if you plan on venturing out and doing a lot of different things. Regardless, this list should be a good base point to start from.

There are countless Las Vegas hotel reviews to peruse and depending on what you want to do and how much cash you're willing to spend, your tastes may take you in a completely different direction.

One thing visitors don't have to worry about, however, are options. Whether on the Strip or off, you're always going to have access to amazing hotels when visiting Vegas.