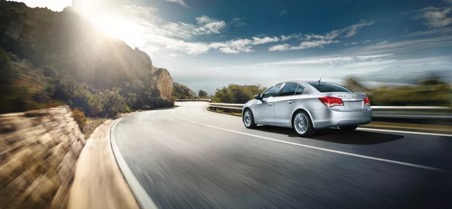 With over 300 days of sunshine every year, temperate climate in the colder months and glorious heat in the summer, yet with a lovely cooling sea breeze, anytime of year is a great one to visit.
It is for good reason that Malaga and the Costa del Sol is one of the best places in Europe to go on holiday. Beautiful sandy beaches, quaint seaside towns, bustling cities and sweeping coastal views make it the destination of choice all year round. Yet you may prefer a different season depending on what you like to do on holiday, and Andalucia certainly has plenty of options for every taste. Here is your guide on when to visit.
Summer sun and lazy days on the beach
The summer is hot. If feeling the heat of the summer sun on your face is what you need, then you will get plenty of it during the summer.
Head to one of Malaga's 15 beaches and relax away the day only stopping for a quick dip in the sea to cool off. Of perhaps head down to the glamourous Marbella and Puerto Banus and chill out at a cocktail lounge while topping up your tan.
Of course for families, summer is usually the only time you can get away due to the school holidays, and while the prices do tend to be a bit more expensive, and things can book up earlier, once you're there you will really feel like you have escaped the day to day. Check out resorts like Benalmadena and Torremolinos for all the easy to reach amenities that make travelling with a young family a lot easier. If you are able to travel outside of the school summer break, then June is a wonderful time to visit, as it is still warm and sunny, yet the temperature is not so fierce compared to August.
The other great thing about the summer is that there are often many local festivals and parties where you can see live music and try some amazing authentic food.
Spring and Autumn are great for exploring
The weather is still wonderful, and while you might need a light coat or jumper in the evening, during the day it is still t-shirt weather, and it is not usual to see people on the beach soaking up the sun as it rarely rains during these seasons.
It is also quieter than in the summer, and the perfect chance to explore the coast and towns and villages of the region to soak up some culture.
Car hire in Malaga is really simple, you can book online before your trip, many websites are in English, and then just jump in the car and off you go.
Why not head to Granada to experience the Roman and Moorish architecture (the Alhambra Palace should not be missed, just make sure you book your tickets), or to the caves at Nerja which hold some of the oldest stalactites in the world. The town of Nerja is absolutely beautiful too, so make sure you stop for a visit and maybe a little tapas.
Winter is great for peace and recharging your batteries
Although the coldest time of year for the region, it is still very temperate, and of course a lot quieter than other times of the year. So if you are looking for something a little less crowded wintertime is definitely for you.
It can rain a little, but not much. Even so there is plenty to do, particularly in a city like Malaga with all its museums and art galleries to visit. Picasso was born in Malaga and the Museo Picasso is well worth a stop. Then you can just watch the world go by with great food and a few drinks, whether it rains or not.