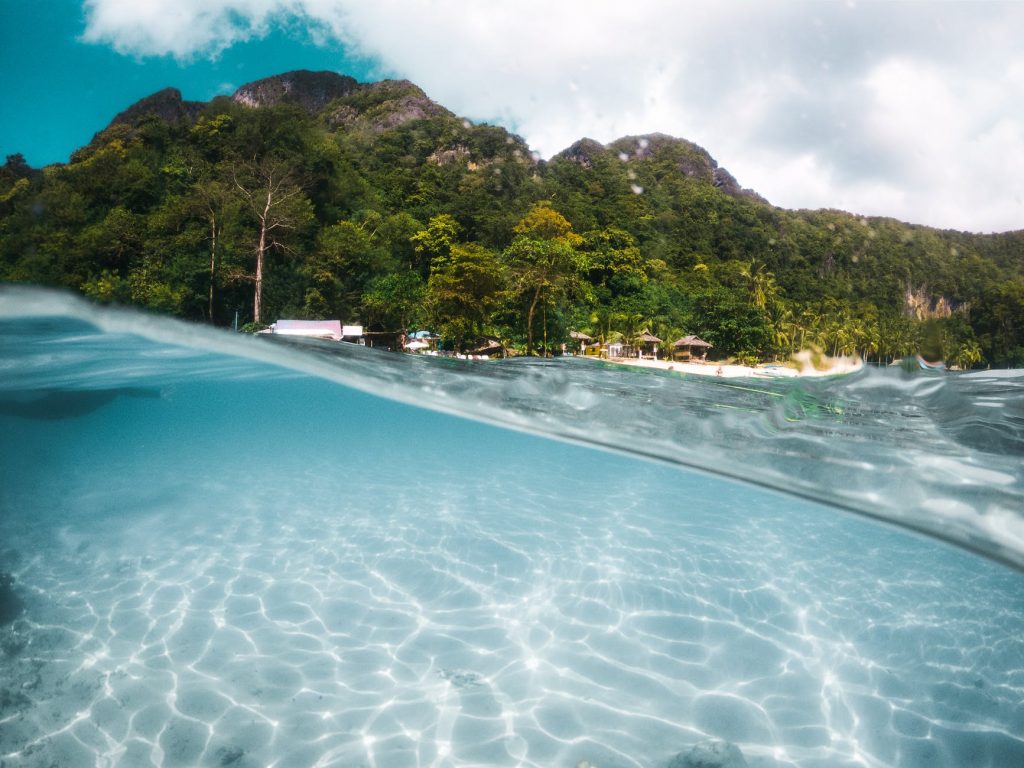 The Indonesian archipelago has many treasures which have delighted travelers for many years. One such treasure id Lombok, but the treasured paradise has its very own treasures. In the warm, blue waters off Lombok's Northwest coast lie 3 gilis, gili simply means meaning island. Between the 2 larger gilis of Trawangan and Air, lies the real gem, Gili Meno.
If you have ever dreamt of a desert Island fantasy with lush forest, coconut palms, mangroves, all encircled with an unbroken ring of white sandy beach, then Gili Meno is your dream come true. Rarely does nature gift us such perfection, one of natural beauty, peaceful serenity and treasures to be explored. But with Gili Meno, nature has done just that.
Staying on Gili Meno
As a travel destination Gili Meno has everything to satisfy the active and idle, the well-heeled and the budget traveler. Most of the accommodation is to be found on the Eastern coastline of the island. Although there are new projects underway to provide more traveler accommodation on the Western side of the island.
There a numerous top end resorts that dot the Eastern coast of the island, none of which are a blot on the landscape, no concrete carbuncles towering up and looming over this oasis of beauty. Bungalows, villas and beach huts are the order of the day. Staying in one of the higher end micro resorts gives the traveler access to spas, gyms and tasteful international restaurants and bars.
There is far more accommodation aimed at the budget traveler, with beach hut and bungalows still predominating. Affordable and comfortable choices include, Noby Gili Cottages, Putri Bungalows, Gili Men Eco Hostel and Cochuts, plus many, many more. The quality and comfort experienced at the budget end the market is surprising, and very much appreciated. Budget traveler or not, all guests on the island will feel warmed and humbled by the local heartfelt welcome.
What to do on Gili Meno?
For the active traveler Gili Meno has some stunning little secrets to be explored by snorkeling and diving. The clear blue waters are ideal for exploring the many natural reefs that are teeming with the tropical marine life they support. The rainbow spectrum of colour against the marine blue aqua backdrop is an experience never to be forgotten. Along with swimming with greenback turtles, great memories are formed diving and snorkeling off Gili Meno.
Surprisingly, beneath the silky waters there are also manmade wonders to be explored. Unbelievably, you can snorkel or dive amongst life sized statues of real people in various embraces. Created by British artist Jason DeCaires Taylor, these 48 statues, name The Nest, are just one of the artist's underwater creations. They form a circle which in time will help to create a new reef and support yet more marine life.
On the island you can hire a dive guide who will take you to the very best dives around the island, one of which is the ship wreck of a World War II Japanese patrol boat. This is a fascinating dive and the wreck itself has become home to all manner of marine life, and as time passes new coral will grow from the wreck to support the incredibly diverse marine life of Gili Meno.
Of course getting beneath the water's surface is not for everyone, some travelers simply like to remain on terra firma. Exploring Gili Meno on land is equally enthralling as it is at sea. With no cars or motorbikes, walking cycling is the order of the day. This is no great stress considering the size of the island. The interior is a combination of lush forest, coconut plantations and mangroves, all of which are teeming with exotic bird life.
Exploring the interior, there is a particularly tranquil spot to be discovered, Asin Lake. This salt water lake, just Southwest of the island's center, is the ideal spot to relax a while and listen to the harmonious orchestra of sound produced from the indigenous fauna. Surrounded by mangroves, there is no better place for tranquil contemplation and self-reflection.
Also not to be missed is the Gili Meno Bird sanctuary. Managed by an Australian ornithologist, all manner of exotic birds are cared for and fly freely amongst the lush flora. From brightly coloured parrots of all types, to majestic birds of prey, it is a wonderful experience to be able to see such a broad collection of beautiful birds so up close.
Another, 'Not to be missed' visit is to the green turtle hatchery. Learn of the marvelous conservation work done here and delight at the young greenbacks, although not green while young, as they swim around their hatching pools.
Getting to Gili Meno
In fact, it couldn't be easier. There are regular services using modern fleets of vessels of ferries and fast boats to all of Lombok's Gilis. With the operators firmly believing in safety, efficiency and courtesy, there is no better gateway to Gili Meno.