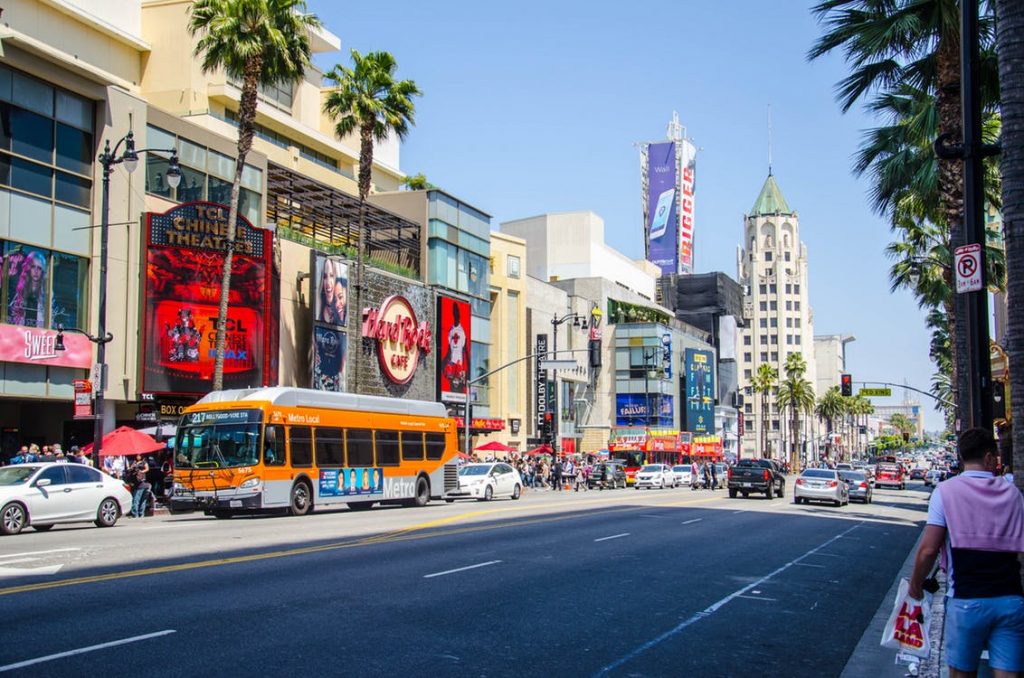 Los Angeles is full of glitz and glam with so many different things to do when visiting the city of angels. Many celebs and artists travel to Los Angeles to get noticed and start their career, making it a city rich in musical history. So the next time you are visiting Los Angeles, make sure to stop by these famous rock and roll landmarks.
It is easy to find local tours that take you to these spots. Many of the places are conveniently located next to each other, but some are spread out. And since musicians tour with entourages, why not bring your own along to share in the experience. You can even rent a Los Angeles tour bus or minibus to shuttle your group around from spot to spot. This way you don't have to worry about getting lost along the way, and you can feel like a rockstar who on tour themselves!
Located at 8221 Sunset Blvd. in West Hollywood, this hotel has been home to some of the top rock super stars, especially back in the 1960s. Many crazy stories and rumors have surfaced from the Chateau Marmont, which includes John Bonham riding his motorcycle through the lobby, Jim Morrison dangling from his room and even James Dean jumping through a window to land a movie role. Unfortunately, it is also the spot where John Bellushi died of a drug overdose in 1982. The hotel is still styled in old Hollywood glam and is one of the top rock and roll landmarks in the city.
Also located on the famous Sunset Blvd., this venue was owned by Lou Adler and continues to be one of the most famous rock and roll spots. Neil Young performed at the Roxy the first week it opened, followed by the band Genesis. Frank Zappa recorded a live album from the venue in 1973 and so did Bob Marley and the Wailers in 1976. Rock and roll icons like Alice Cooper and Keith Moon have also been spotted at the Roxy.
The building is located at 750 Vine St. and looks like a stack of records. This is where the magic has happened since the 1960s and 1970s. The 13 story building is known to be one of the most famous landmarks and tours are available. Capitol Records helped launch the careers of the Beach Boys, Frank Sinatra, the Beatles and many more.
The Viper Room was once part owned by Johnny Depp and is the famous nightclub where River Phoenix died from an overdose in 1993. The infamous club has been in a handful of movies and continues to draw in top celebrities. If you are looking to mingle with some of your favorite actors and musicians, this is the place to go. However, it could face being demolished as the city is looking to add condominiums to the area, so make sure to get there soon!
Another top venue in Los Angeles is home to decades of music history. Since 1957, the Troubadour in West Hollywood has been a spot for musicians to get their start. You can thank the music venue for jumping starting some of the top singer-songwriters careers like Elton John, Joni Mitchell and Van Morrison.
Even though there is a number of things to do while visiting Los Angeles, you must always take the time to see some of the city's most famous rock and roll landmarks. Los Angeles is known for its rock and roll scene and there is no place on earth that has more historical rock and roll spots.